8 steps to make a climate cooling community micro-forest that provides hope for the future PLUS free 46 page handbook.
About this event
Join Landscape Architect and Founder of the Australian micro-forest movement, Edwina Robinson. She will share her journey to build a micro-forest of 1800 climate-ready plants on barren parkland in Canberra over 2019-2021 and how water harvesting and good soil preparation helped the plants grow rapidly.
Edwina will step you through the 8 logical phases - how to measure interest in the project, establish a team, assess key project values, obtain funding (including Crowdfunding and business sponsors), run community consultations, get authorities on board and then build and maintain the project. She shares her roller-coaster ride, one that would have been easier if she had a 'how to' guide to follow at the beginning and had created a team to work on the project.
The Downer micro-forest project has inspired the birth of a number of other micro-forest projects in Canberra. If you live in a part of Australia or the world that's likely to be hotter and drier in the future and you want to be part of the solution then this is an event you shouldn't miss.
The 8 step process can be applied to other community based landscape projects like food forests, pollinator, bush food and/or sensory gardens.
Edwina will present for 45 minutes on the 8 steps, her experience making the Downer project and working with the volunteers of the Watson micro-forest who raised $53K via crowdfunding. The presentation will be followed by a 15 minute Q&A.
Participants who participated in the April, May and September workshops said the presentation was fantastic, inspiring and exciting.
You'll also receive a FREE 46 page handbook explaining the 8 steps illustrated with images from the Downer and Watson projects.
Once you've purchased a ticket a Zoom invite is forwarded to your email address with a login and password code. If you haven't received an email invite: call Edwina Robinson 0408 386 381.
Find out more about The Climate Factory's projects www.climatefactory.com.au/projects/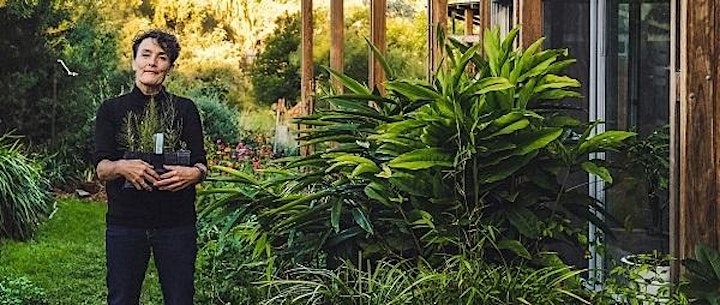 Organiser of How to build a community micro-forest in 8 steps.