How to Become A SleepTalk Consultant - An Introduction By The Legendary Joane Goulding

Wednesday, 25 October 2017 from 7:00 pm to 9:00 pm (AEDT)
Event Details
A One Off Opportunity To Become
A Certified SleepTalk® Consultant
And Work Internationally
AN INTRODUCTION
BY THE LEGENDARY
JOANE GOULDING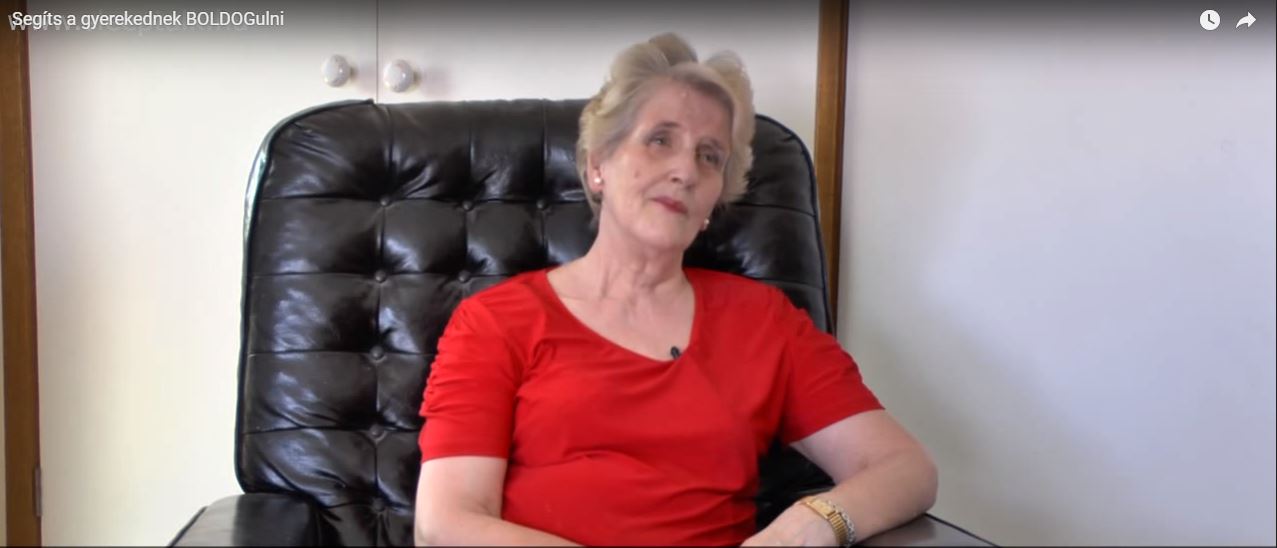 See Joane Goulding explain SleepTalk: http://bit.ly/2f44xQ0
Why become a SleepTalk® Consultant?
1 Receive beautiful, heartwarming emails from the parents you taught SleepTalk®, telling you how much SleepTalk changed their kids' life.
2 Have a good, honest, straightforward source of income.
As a Consultant, you can run workshops for parents or teach them individually, even through Skype.
Your suggested fee is $350, that parents are happy to pay as they want the best for their children.
3 Do it Online, worldwide.
Become an affiliate of the Online SleepTalk program. It is a well-developed, all automated package. You direct parents to the web site with your affiliate link and your passive income comes day and night.
Plus one more reason:
Can you imagine a future, where all the people have healthy self-esteem, they are confident, they believe they are lovable and they are able to love and care?
As a SleepTalk® Consultant, you work on that future.
---
What does a SleepTalk® Consultant actually do?
As a SleepTalk® Consultant you will be able to teach parents how to use the Goulding SleepTalk® Process with their own children. You will help them to help their kids to grow happy and confident.
---
What to expect from this session
In this two hours, you will learn about the scientific background of SleepTalk process.
You will get a unique point of view of how the belief system develops and will hear about a simple, safe and ethical way to influence the development of a child's belief system in order to develop self-confidence and positive self-esteem.
The research SleepTalk is based on can help you to understand more, not only about this process but also, about how hypnosis works.
It will be a well spent two hours if you want to know a method that fits perfectly into your hypnosis repertoire, and also if you just want to understand more about the development of our belief system and about how to make changes in it.
---
About Joane Goulding
Joane is an engaging international keynote speaker who has delivered papers at conferences around the world discussing the Goulding SleepTalk® for Children Process, and providing parents and health professionals with a safe, ethical way of assisting children to deal with their issues, thus creating a happy, calm and stress-free home environment. The Goulding SleepTalk® process develops a child's emotional resilience, the mind's firewall. The process is endorsed by members of the hypnotherapy, counselling, medical and psychological professions and is essential knowledge for any therapist working with families, especially those experiencing anxiety.
For over 20 years Joane and her late husband Jim Goulding were Directors of a registered training organisation (RTO), The Australian Academy of Hypnotic Science (now AHS). Joane is the author of numerous accredited training qualifications that specialise in the biopsychosocial aspect of stress management and emotional development. Her professional qualifications span the areas of Clinical Hypnotherapy (she has authored numerous accredited diplomas), Education and Training/Supervision, and (introduction to) Psycho-nutrition. Joane has received peer recognition for outstanding lifetime contributions to her profession and speaks to a global audience of clinicians, psychiatrists, psychologists and therapists.
---
NOTE
If you attend this two hour presentation and choose to do Joane's full SleepTalk Consultant training, you'll get your money back - and a 10% discount!
Save This Event
When & Where

Erickson Room
Academy of Hypnotic Science
44 Station Rd
Cheltenham, Victoria 3192
Australia

Wednesday, 25 October 2017 from 7:00 pm to 9:00 pm (AEDT)
Add to my calendar
Organiser
Academy of Hypnotic Science
Australia's biggest and best place for government-accredited Clinical Hypnotherapy training.
We offer the government-accredited Diploma in Clinical Hypnotherapy, 10177NAT.
Academy of Hypnotic Science is a division of Stirling Institute of Australia, TOID 21132.
How to Become A SleepTalk Consultant - An Introduction By The Legendary Joane Goulding