Get control of your money and learn the 7 Step System to reduce physical, digital, and mental clutter so you can savvy up your finances.
About this event
The 7S Money Clean Up SystemTM Bootcamp is for Executives, Business Owners, Investors and Home Owners who are ready to take some action to sort out their finances!
It's spring time and fast approaching the last quarter of 2021, so it's a great time to declutter your money goals and implement some good money systems and processes.
Does this sound familiar?
• YOU FEEL PARALYZED WHEN YOU FEEL UNCERTAIN ABOUT YOUR FINANCES
You feel that your financial situation is not in control. Your money habits are hindering you getting ahead, All this economic uncertainty has left you scared to take action on any investing. It seems easier to spend than save.
Even in uncertain times, it's important to have money goals and build habits that lay a strong foundation for your financial future.
In this workshop you'll discover your financial character and an easy way to set your money goals and success habits.
• YOU HAVE PAPERWORK EVERYWHERE
Business receipts, bank statements, bills, insurance documents, property documents are piled up or in shoe boxes or even on your desk unopened. Piles build up because you don't have a system and don't know where to start.
In this workshop you'll learn how to create an ONLINE system that organizes your money information (and all of the paper in your life)!
• YOUR DIGITAL FILES ARE A MESS
You save your files and then they seem to disappear! You can't even see your desktop. You waste so much time looking for information and wish there was a better way. You'll learn about some amazing processes and tools to turn digital chaos into smooth workflows.
• YOU'RE ALWAYS LATE WITH YOUR TAX RETURNS
You've missed out on investing opportunities because your financial records are in disarray or you're paying too much for stuff because you can't find your documents. You'll learn how to manage your important financial record keeping.
If you can relate...then this ½ Day Workshop is for you.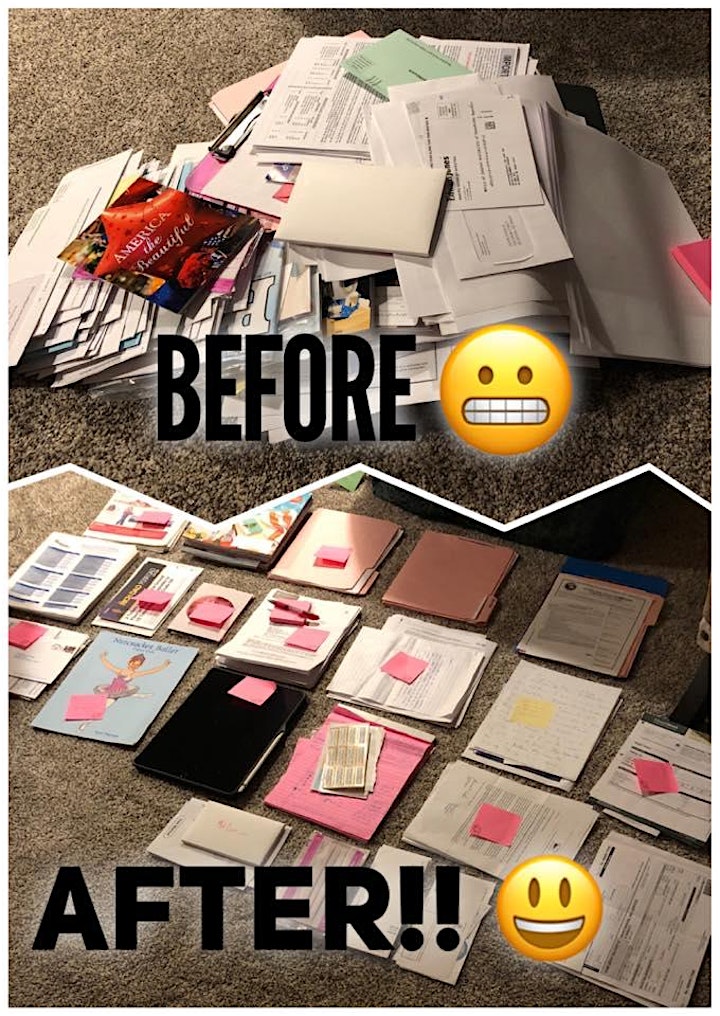 That's why I've created this Workshop! I'll help you get control of your money stuff and learn the system that I've used since 2018 to reduce physical, digital, and mental clutter around my finances.
So if you want to savvy up your finances and invest in your financial wellness then jump into our bootcamp and take some action!
Here's what to expect during the Bootcamp:
Topic 1: HOW TO GO FROM UNCERTAIN TO CLARITY about your money goals with a Money Goal Reset
Topic 2: HOW TO TURN CLUTTER INTO ORGANISATION with a system that dramatically reduces paperwork AND keeps you organised.(Even tax time will be a breeze!)
Topic 3: HOW TO GO FROM DIGITAL DREAD TO DIGITAL MAVEN – you will learn digital tips and shortcuts that save you time and your sanity!
Topic 4: HOW TO GET STARTED WITH YOUR ONLINE SYSTEM – you'll learn to organise and plan your money system so all of your paperwork and digital files are organised and easy to find
Topic 5: HOW TO SUSTAIN YOUR NEW SYSTEMS FOR SUCCESS – you'll learn to sustain your commitment and new practices to keep on top of your money stuff
This is a Doing Day so you'll also receive a Bootcamp Workbook for taking notes and creating your action plan.
Ready to get started?
Held onsite at The 7 Effect Life Design Studio, 527 Cross Road Plympton
Get yourself an Early Bird Ticket for $97 (All inclusive) usually $149
Morning Tea will be provided at the Bootcamp. Bring your own lunch.
If you'd like to know more email mary@abundeco.com.au
Your financial wellness awaits you!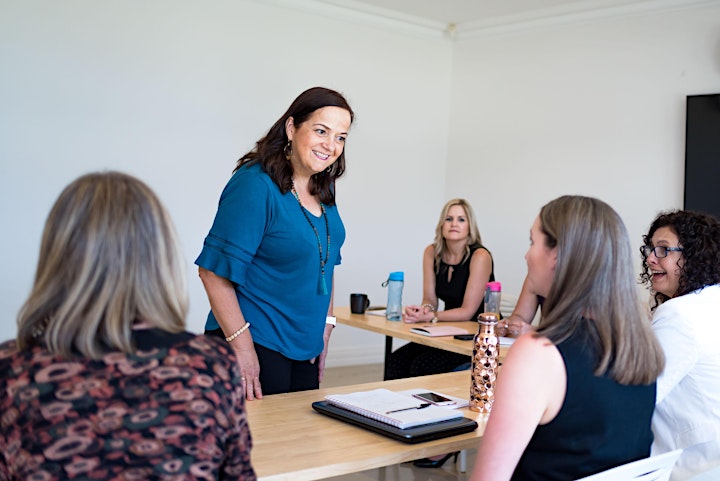 Meet Your Host
As an active property investor and wealth builder, Mary Palaric, founder of Abundeco, teaches clients how to reclaim their financial independence, build a life plan and lay the foundations for building wealth. Money and assets are not dirty words.
In fact, Mary is on a mission to show people that the more wealth they create, the more they can give in a meaningful way.
With a strong background in the corporate sector, specializing in HR, Project Management and Business Improvement, Mary applies the skills she once used to drive high performance in global companies to now drive high performance in her own investment portfolio and help her clients to set a plan and take action to build their path to wealth through property investing.
Mary started 4 property investment and renovation companies in her 50's and is living proof that it is never too late to build wealth and become financially independent! In fact, Mary has now earning a 6 figure income through her property businesses.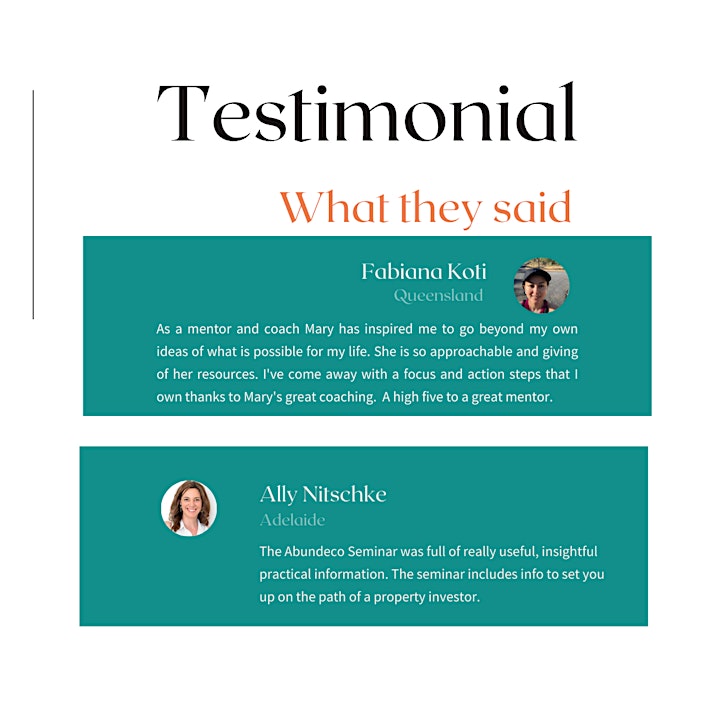 Organiser of How to Banish Your Money Clutter Bootcamp: Save your time, money and sanity
The Abundeco Property Course Series includes

The Life Planning Series of training includes workshops and coaching on topics:
Life Audit, Life Planning and Goal Setting
5:2 Freedom Lifestyle Program