If you struggle not knowing what to say with women and they don't really invest much into the conversation, this workshop is FOR YOU.
About this event
Learn how to create attractive conversations with women
Single? 💔
Feeling frustrated? 🤦‍♂️
Learn from Melbourne's Leading Dating Coach
[FREE Online Workshop]
It's hard enough just to even approach an attractive woman
Learn the right things to talk to her about and what to avoid
Understand what triggers attraction and what kills any form of interest
Seen an attractive woman and not known what to say? 🤐
I get it!
Join my FREE Live Webinar and learn how to meet and attract the right type of women
Beat back the loneliness
Regain your confidence
Start getting more dates!
Book now to get your FREE Ticket ✅
Improve speaking with women
Get more dates
Tune in from the comfort of your own home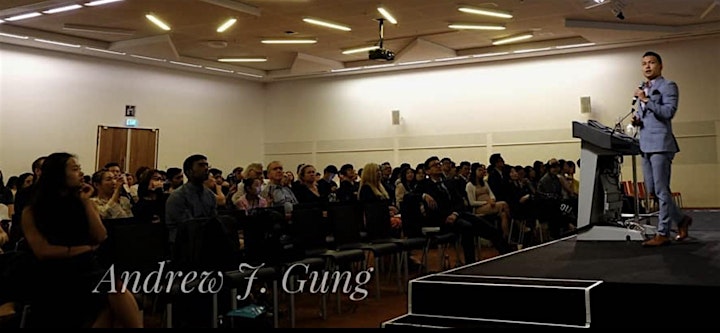 Fast track your success
Get 1-on-1 help with Melbourne's Leading Dating Coach, Andrew Gung
Featured in the Herald Sun, News.com.au, KIISFM and ABC
👇Schedule your Dating Breakthrough call with our coach