Description
You know when that horrifying moment when you're looking for an adult, but then you realise you are an adult? So you look for an older adult. An adultier adult. Someone better at adulting than you. Arc is that adultier adult!
Just because high school taught you how to drop an egg from a three-storey building without breaking it, or how to spell boobs on your calculator, doesn't mean it's going to help you in the "real world". Our How to Adult Workshops are designed to teach you everything you need to know about being adult, from understanding your taxes to acing that interview for your dream job.
Where: UNSW Roundhouse, Kensington
When: MON 23 APR - TUE 24 APR, WK8
MON 10AM | Navigate Centrelink
MON 11AM | Do Your Tax
MON 12PM | Ace a Job Interview
MON 1PM | Cook Healthy on a Budget
MON 2PM | Public Speak Good
TUE 10AM | Smash Your Fitness Goals
TUE 11AM | Keep Your Calm
TUE 12PM | Cook Healthy on a Budget
TUE 1PM | Self Defence (ft. Karate Club) (held at Sam Cracknell Pavillion)
TUE 2PM | Be There for a Mate
TUE 2PM | Start Your Career As An Artist (UNSW Art & Design Campus)
___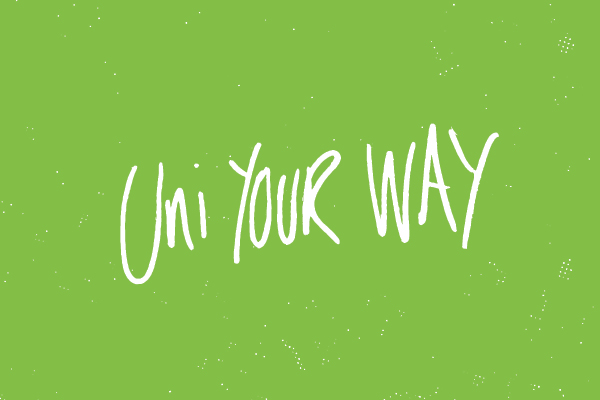 Arc is your student organisation, run by students, for students.
We want you to do uni your way. Joining Arc is your gateway to an incredible student experience at UNSW that will be fun, enriching and social. Stick with us and you'll be making memories to last a lifetime (in no time)! And the best bit? It's free! So Join Arc Today, then head to an Arc stall or office to get your 2018 Membership sticker on your student card and your pack full of goodies!

Arc is everything at uni that's outside the classroom. From our 300 Clubs & Societies; to over 30 Volunteering programs and Sporting Opportunities galore. Roundhouse is back bigger and better than ever with heaps of parties & events and Blitz is covering the latest, greatest and what's on at UNSW. Arc wants you to grow to you best self with workshops, leadership and innovation and we give you access to Legal & Advocacy, and Wellness resources.