HOW TO ACHIEVE MASSIVE RESULTS: Create a Quantum Leap-THINKING INTO RESULTS

Tuesday, 20 February 2018 from 5:00 pm to 7:00 pm (ACDT)
Event Details
START TIME IS 5:00 FOR 5:15PM TO ALLOW FOR INTRODUCTIONS AND PRE-SEMINAR NETWORKING


---
ATTENTION ENTREPRENEURS & LEADERS:
Become an Inspirational Leader in Your Field
Grow a Successful Business

Become an Inspirational Leader in Your Field

Create a happy and productive work team in line with your Company Vision

Multiply your Income

Enjoy Thriving Relationships in your Personal & Professional Life

Earn more with less effort and in less time

Achieve Bigger Goals

Become an Inspirational Leader in Your Field

Discover Your Passion

Become motivated to serve others and so much more.
Freedom is likely at the heart of what you want. You want to be able to do what you want, when you want, and with whom you want.
Isn't that right?
---
Learn what to do to create permanent results to ensure 2018 is your most successful year ever!
Imagine if you could achieving an explosive jump in your Results without working harder. How does that feel?
Just IMAGINE...
Waking up every day enthused about how you're going to spend your day. Thriving in your career and associating with people who are upbeat, enthusiastic and creatively productive.
And Just imagine...
Attracting your IDEAL clients EVERY month on demand
Having a complete clear vision on HOW to achieve each MASSIVE goal you have set
Being able to smash through FEAR and take ACTION
If you could iradicate PROCRASTINATION
Install a 'SUCCESS MINDSET' that runs on automatic
Being able to make DECISIONS quickly and stick to them
Creating a SELF IMAGE that allows you to scale your business and personal life in less time
Becoming so PRODUCTIVE that you have multiplied your effectivness yet have MORE FREE TIME
Being able to keep SALES HIGH and not experience fluctuation with no explanation
Creating a new internal FINANCIAL THERMOSTAT that YOU CHOOSE
IMAGINE breaking free and achieving more in the next months
of your life than you have in years?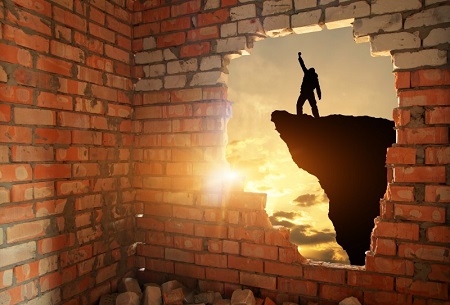 My name is Filomena Bruno, and I believe we all deserve to live a life of freedom on your terms. I believe it's about time you Unleash Your Potential and BURST THROUGH your Limiting Beliefs that have been holding you back.  It's Time you understand exactly how your results are created!
See, if you are anything like I used to be, you will notice that it doesn't matter how much you KNOW, your results are not changing in one or more areas of your personal or business life. I worked for over 30 years as a psychologist in the traditional sense but have never learnt about the principles of success in the way I now know and practice. 
Nothing fires me up more than working with Bob Proctor and being affiliated with his teaching arm, the Proctor Gallagher Institute. You might know him from the 2006 hit movie, The Secret. Along with CEO and business partner, Sandy Gallagher, Bob now also appears in the newly released documovie, THINK - The Legacy of Think and Grow Rich (I will be organising a private screening very soon!)I absolutely love it and live and breathe what Bob teaches, principally because I know it is based on neuroscience principles verified by countless studies, yet is devoid of jargon and simple to understand.

One huge benefit of daily study of this material, is that I am growing to know myself better than I ever have. I've also learned to get out of my own way in areas where I remained stuck such as with my children's book, 
'Wiggly and Wobbly Wombat'. For nearly two years I allowed it to languish in the bellows of my laptop, using the excuse that I couldn't move forward because I couldn't open the high resolution files the illustrator had sent me and I oculdn't contact him and without them I couldn't go to the next step and so on. I used the material I study daily, to bypass excuses. The book is now ready for formatting and internal layout design, final step before being published.  
Bob continues to be my key mentor. As an independent Certified Proctor Gallagher Consultant I also facilitate their Thinking into Results Program and work closely with Bob Proctor to deliver individual personal coaching and corporate consulting services. 
---
Enabling others to find their true meaning in life and create an abundant life from it, is something I am very passionate about, AND I get RESULTS, results that STICK. If that interests you, then you must clear your calendar for this seminar and invite anyone you think who also craves this.
Happiness .. Health .. Wealth & Perfect Self Expression is our birthright!
YOU WILL LEARN WHAT IT TAKES TO:
Complete what you start

Become more productive with your time

Set and achieve MUCH bigger goals (you have potential to think and do bigger).

Manage your money more efficiently

Find the passion and the drive to do more, have more and be more!

Discover how the highly successful people operate.

The difference between the high achievers and you (it's not down to luck)

Get from where you are, to where you want to be. Don't know what you want? I'll help you find out in this event!
---
We're all running on a subconscious program. Why is it why some people, no matter what they do, have all of the success? Others might follow the exact same formula, eg with sales training, but their results don't change. It's due to the mind program they're running on. Success is an inside job!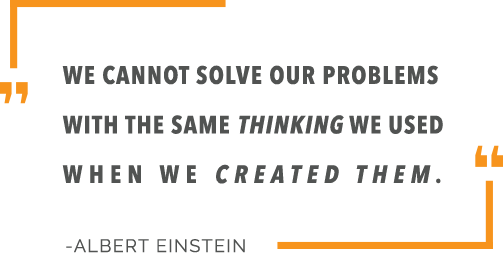 It's time for you to become a better leader, to be more influential and start attracting an abundance of positive people, attracting your idea clients and amazing opportunities into your life and business.
Looking back at your income, has it been more or less the same as it was 2 or 3 years ago? Chances are, in 2-3 years from now it will remain around the same - unless you make a dramatic change.Learn from the worlds #1 teacher on human potential, how to break out from where you are and FLY to where you want to be. Just as Bob teaches and has proven there is a success formula, a science to earning money, if you follow this proven system (and backed by modern neuroscience and quantum physics) you WILL have an abundant and truly satisfying life. To live a rich and satisfying money is not necessarily about money, BUT something needs to change.
There's no time like the present - it's time to say YES to success!
Join us for a full 2 hours packed with information that will take your results and your income to another level, and plenty of time for Q & A's and having fun. This includes an opportunity to network and create new connections. Bring plenty of business cards!

AS A THANK YOU I WOULD LIKE TO EXTEND A COMPLIMENTARY 40-MIN
*GOALS AND RESULTS REVIEW CONSULTATION - *Conditions Apply
I look forward to meeting you soon!
Mena

#HallettCove #Business #Hub #Networking #Seminar
FAQs
How can I contact the organiser with any questions?
Please feel free to contact Filomena directly on 0419149966 or mena@menabglobal.com
When & Where

The Cove Business Hub
1 Ragamuffin Drive
Hallett Cove, SA 5158
Australia

Tuesday, 20 February 2018 from 5:00 pm to 7:00 pm (ACDT)
Add to my calendar
Organiser
Hi - I'm Filomena Bruno 
My passion is to help individuals and business owners achieve their potential and show them how to create massive results, to order. 
I have over 30 years' experience as a psychologist in both public and private organisations, though mostly in private, general practice. I am also an experienced and qualified clinical hypnotherapist.
In 2016 I joined forces with Bob Proctor and the Proctor Gallagher Institute on their global team as a Certified Proctor Gallagher Consultant. You might know Bob from the hit movie, The Secret, and more recently, the newly released documovie, THINK -The Legacy of Think and Grow Rich. Bob Proctor continues to be my mentor, and since studing his material on a daily basis I have made it my life's purpose to share it with others.
My breakthrough story (I continue to have them) - includes getting over my reluctance (read fear!) of being in front of a screen and now I can sit there having fun and interview authors, even helping them get over their own fear of speaking on video. I have also learned to get out of my own way, and after 18mths of staying stuck and using excuses (all logical and rational!), my Illustrated Book for Older Readers is one small step from being published. The notion of creating multiple streams of residual income and working smarter, not harder.
I completed through the University of Adelaide, where I graduated with a Bachelor of Arts Degree, and later the Diploma in Applied Psychology, and Diploma in Clinical Hypnotherapy. I also hold a Master of Creative Writing from the University of Canberra, and author of a soon to be published, Illustrated Children's Book for Older Readers. 
Filomena Bruno
MenaBGlobal - Success Mindset Consultant