How Startups Can Use Social Media to Grow with Mat Beeche & Friends

Thursday, 27 September 2012 from 5:30 pm to 8:30 pm (AEST)
Event Details
This is your chance to find out how Jane Lu of Show Pony Fashion, Catherine Eibner of Microsoft and Fiona Anson of Hire Me Up are each using social media to grow their businesses and profiles and how startups can make best use of Facebook, Twitter and other social media platforms.
Each panelist will discuss how they are using social media and answer your questions directly.
Our panel moderator, Mat Beech of Shoe String, will facilitate the Q&A.
If you're starting out in business and want to make it work this is the perfect seminar for you to learn from serial entrepreneurs, have your questions answered and network with like minded business owners.
So expect to learn:
first hand how these talented entrepreneurs learnt how to use social media
what these inspiring business owners are doing differently to everyone else to make social media work for them
what other like minded entrepreneurs are finding challenging and the potential solutions
what's involved in creating your own social media profile
where to spend your limited marketing time to get the best results
inspirational ideas from both the panelists and audience
gain a solid understanding of a small business marketing definition of social media
What you get for your ticket:
practical and useful introduction to social media from an inspiring marketing experts
delicious wine and nibbles
a fab Goodies Bag full of surprises!
101 Social Media Tips from 

She Inspires

opportunity to learn and be inspired in a creative environment
chance to talk with government and industry representatives
time to network with other startups and business owners
Don't miss out, tickets are limited, book your tickets now.
Events Details
This event is being hosted by She Inspires at The Rocks Pop-Up in the charming and inspiring Pop-Up shop located at:
Shop 4, 27 Nurses Walk, The Rocks - behind Appetito Italian Restaurant and access from George St via the heritage walkway.
Starting at 5.30pm for 6.00pm for registration and networking
Panel discussion is 6.30pm - 7.30pm with audience questions
Finishing by 8.30pm
Thursday 27th September
Tickets are $45 per person Early Bird tickets $36
Tickets are transferable to events later in the calendar if you find you suddenly can't make it.
Payment is via PayPal and Stella Online Media (parent of She Inspires).
Twitter and Facebook
The Twitter hashtag is #sheinspiresbiz 
Twitter handle is @she_inspires
She Inspires on Facebook www.facebook.com/sheinspires.com.au
About Our Panel
Mat Beeche of Shoe String
Mat Beeche is the Founder of The Shoe String Media Group and the Publisher of
ShoeString.com.au
- He is a Commentator and Blogger on the Aussie startup scene, penning monthly columns for MYOB and Kochie's Business Builders at Yahoo!7. You can follow Mat on twitter 
@shoestringmedia
Catherine Eibner of Microsoft
Catherine is a Technical Evangelist at Microsoft Australia looking after helping companies understand and adopt Azure, Microsoft's Cloud Computing platform. She is also currently the Australian Advocate for the Microsoft BizSpark program. BizSpark is designed to fast track the success of early stage technology companies by offering software, support & opportunities to increase visibility. Having successfully built and sold her own business prior to joining Microsoft, Catherine continues to actively contribute to the Australian Startup Ecosystem outside of her role at Microsoft.
Fiona Anson of Hire Me Up
Always looking for opportunity, in 2011 Fiona started her current business, HireMeUp, a national job website, specialising in the global growing market for part time work and to fill an existing empty market niche.  In less than a year, she has driven it to becoming the fastest growing job board in Australia and, in May 2012, she took out a national pitching award which saw her and her business partner sent to Silicon Valley to showcase her business to the largest investor forum in the world with a view of taking this business global. 
Now being re-invented as a world first mobile platform for the part time market, HireMeUp is poised to turn the online job search world on it's head with a release planned in late 2012. In just twelve short months, HireMeUp and its work experience community initiative, 1000 Jobs in 1000 Hours, has been featured on a continuous basis nationally in the media, on the internet and on the Kyle and Jackie O show on the Austereo network. 
Jane Lu of Show Pony Fashion
Jane Lu is the Chief Executive Pony at Show Pony Fashion. With a sincere passion for women's fashion online and entrepreneurship, Jane started her own online retail store in September 2010. Since then, Jane Lu's Show Pony Fashion has revolutionized the women's fashion online scene, by creating an online destination with a core emphasis on the individuality and uniqueness of every woman.
Since September 2010, Jane Lu has gone onto opening up Show Pony's flagship store in the Sydney Westfield. Jane has also been a Sydney Business Award Finalist in 2011, and was awarded The Australian Small Business Championship in 2012.
More information about our presenters is online at She Inspires Seminar Presenters.
Seminar Podcasts
We've got a great collection of podcasts from our 2012 seminars for you on topics including Twitter, Facebook, LinkedIn, Blogs, SEO, Google, strategy and planning and more.
Presenters include Laurel Papworth, Jeff Bullas, Jen Bishop, Catriona Pollard, Angela Vithoulkas, Christina Butcher, Suzi Dafnis, Shona Mackin and the list goes on!
So if you want to learn from all these impressive experts download their seminars online at She Inspires.
2012 Calendar of Seminars
We've got a great calendar of seminars for you with two seminars per month through to October. Topics include Twitter, Facebook, LinkedIn, Blogs, SEO, Google, strategy and planning and more.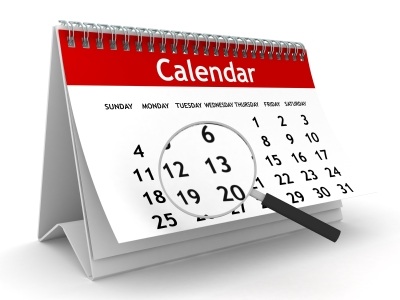 Presenters include Laurel Papworth, Jen Bishop, Catriona Pollard, Angela Vithoulkas, Christina Butcher, Suzi Dafnis, Shona Mackin and the list goes on!
The seminars are for women and men who want to learn more about social media and marketing with the goal of growing their businesses.
Networking is a key part of the events with an hour before and after the seminar for you to meet other like minded entrepreneurs as well as government and industry representatives such as the Small Business Minister and Commissioner.
Click here for the She Inspires Calendar of Social Media Events.
What others say!
I found from running a series of small business seminars in 2011 that other small business owners were thrilled to have the opportunity to gather in the charming environment of a heritage sandstone building and to talk with creative business owners about their experiences.
This is what Philip Shaw of CleverClicks thinks:
The She Inspires small business seminars stand out for a few reasons. They are practical, very relevant, high energy and fun. Not to mention the food - top quality. If you want to meet similar small business owners to yourself and crank your business education up a notch I highly recommend you attend. See you there. 
This is what Andrea Mitchell had to say about it all:
"What a great event! Having heard about the event through the flying solo forum I wasn't quite sure what to expect but I was looking forward to speaking with other solo business owners and hoping to get some inspiration for my own projects.
I didn't really know anything about the rocks pop-up project so I was in for a treat. Not only did I get to speak to other entrepreneurs but I was introduced to the amazing creative space created as a result of the project. The official part of the evening let us hear from Belinda about the creation of the space and the process she went through which provided a great balance to being able to wander at random, talking to other attendees and shop owners."
Have questions about How Startups Can Use Social Media to Grow with Mat Beeche & Friends?
Contact She Inspires
When & Where
Level 2, 40 Goucester St
The Rocks
Sydney, 2000
Australia

Thursday, 27 September 2012 from 5:30 pm to 8:30 pm (AEST)
Add to my calendar
Organiser
She Inspires is all about making connections and content work, whether that's through organising warm and friendly events for business owners to connect with like minded entrepreneurs or with great content on the She Inspires online magazine.
Find out more at www.sheinspires.com.au