Description
How data is informing the transformation of Australian workforce - with international guest speaker Matthew Sigelman, CEO of Burning Glass and Data61/Ribit senior researchers.
CSIRO Data61's Ribit has arranged a special guest from the US to join us in presenting a unique data-driven insights talk and discussion afterward.
Please join us to learn what the latest data research is uncovering about the accelerating changes in the Australian workforce market, what innovative companies are doing and how to position your organisations or yourself for a future career and business opportunities.
What are the global trends that will affect the Australian jobs market over the next few years?

What are the high-growth and innovative companies doing?

What are the skills I should be developing so I don't become obsolete?

What are the new jobs being created that I can prepare for?

As a business owner, what's new about recruiting talent?


You'll hear from: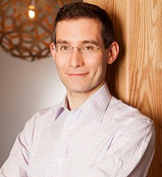 Matthew Sigelman, CEO of leading labour market analytics firm, Burning Glass Technologies. Matthew will introduce a new approach raised at the World Economic Forum in identifying reskilling and job transition opportunities. This involves using a data driven approach to discover new pathways and opportunities, including those that may not be immediately apparent. The methodology will be outlined by Matthew and can be used to inform the actions of policy-makers, companies requiring talent, and individuals.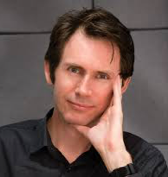 Paul McCarthy, Lead Data Researcher, Ribit.net and Author of Online Gravity. Paul researches the characteristics of fast growing companies and explored the technologies companies use and their propensity to growth and innovation. Some of the findings were featured the Australian Innovation System Report last year. Paul will outline new research around future career paths for students in an age of online platforms.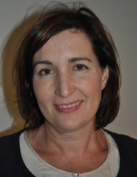 Dr Claire Mason, Research Scientist, Data61. Claire's work is about understanding opportunities and challenges through increased reliance on digital technology across different contexts: including business, work, vocational education and training. She'll share insights into the way the skills profile of the Australian labour market has shifted due to long term forces such as technology developments, globalisation and demographic change.
Agenda:
4:00 Doors Open
4:10 Welcome from Liz Jakubowski, Director of Ribit.net
4:15 Identifying Job Transition Opportunities - Matthew Sigelman, CEO Burning Glass
4:35 Nontraditional indicators of highly innovative companies - Paul McCarthy
4:55 The shifting skills profile of Australia - Dr Claire Mason
5:05 Panel Q&A
5:30 Wrap up
Please join us for refreshments afterwards.
This event will also be livestreamed via WebEx.
You can join this conference from:

* Desktop or Mobile devices
https://csiro.webex.com/csiro/j.php?MTID=m719d09d7949be5d483a7491727d03646
Once connected to your meeting remember to start your audio and video

* Phone - AUDIO ONLY
Primary Australia: +61 2 6246 4433
Meeting Number/Access Code: 570 137 861