How Businesses can Save Big on Energy Bills - City of Canada Bay Council
A free information session that will help you save, run by City of Canada Bay Council and the Australian Energy Foundation
About this event
Join us at the Concord Function Centre and enjoy an after work drink and canapes at our FREE information night on Wednesday 28th April 6:30-8pm, dedicated to small & medium local businesses. Learn how to use energy more efficiently and if solar is suitable for you.
Council are also pleased to announce two local business owners, Mike Carnemolla from 313 Automotive, Russell Lea, and Philippe Pinson from Vatel Restaurant, who will be sharing stories about how they've saved big on bills by becoming more energy efficient.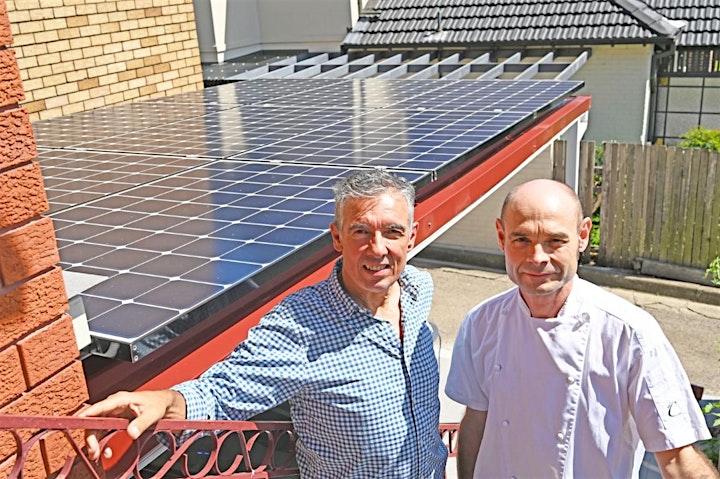 COVID-19 has meant businesses everywhere have had to look at operational costs in entirely new ways, this information night will help you learn how to reduce costs.
Energy use is one of the largest contributors to these costs, but the good news is that there are many easy ways businesses can address their energy efficiency and potentially save thousands!
Energy efficiency can not only save your business money, but also give you a competitive edge, create more business and help the environment.
Plus, you'll get go in the draw to win 1 of 10 FREE Business Energy Consultations from the Australian Energy Foundation as a lucky door prize, valued at $250.
This information session will help you :
Identify the areas of the business using the most energy
Understand the best energy efficient upgrades
Understand the saving potential and benefits of products, & upgrades
Learn what financing, grants, and rebates are available to businesses
This free information session is brought to you by City of Canada Bay Council and the Australian Energy Foundation. If you're unable to make the session, you can still learn more about energy efficiency, solar and batteries on the City of Canada Bay website.