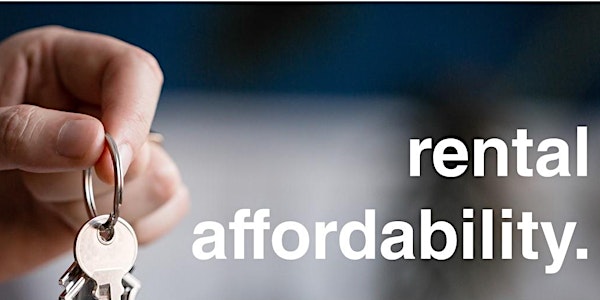 Housing Affordability and Renters' Rights Forum (online)
Join Shelter SA, Better Renting, Anti-Poverty Network SA, SACOSS to discuss the pressing issue of housing affordability for renters in SA
About this event
**We have moved registrations for the forum since making it an online event - it is not sold out, but please go to www.sacoss.org.au/rental-forum for the link to register**
HOUSING AFFORDABILITY AND RENTERS RIGHTS FORUM
Please join us for an online webinar to discuss the issue of housing affordability and renters' rights. We invite people living in the City of West Torrens to attend the meeting, and all renters in SA.
About this meeting
The ability to find affordable housing used to be a given in South Australia, thanks to a well-resourced public housing sector. In the last three decades, public housing stock has been sold down as a state asset-stripping exercise by governments from both major parties. Low-income earners can no longer find affordable premises as a result of the explosion of home and land values in South Australia over the last two decades. 17,000 people are currently waiting for public housing, with an estimated average wait time of over 10 years, and the current state government's focus on building and selling homes at a price point of up to $420,000 is not affordable for people living on low-incomes.
Most public and private rental properties in South Australia also often have poor energy efficiency and may lack insulation, sufficient window coverings, draught proofing or heating and cooling. New public housing builds from Housing SA do not include any heating or cooling, leaving people to potentially use inefficient heating and cooling, which increases electricity costs. Renters also have little rights or power to request changes to the property they live in to make their tenancies more energy efficiency and comfortable.
SACOSS, Shelter SA, Better Renting and the Anti-Poverty Network SA will discuss these and other pressing issues of affordable and energy efficient housing in the City of West Torrens and across SA.
Our confirmed speakers are:
Hon Tom Koutsantonis MP
Member for West Torrens
Tom was elected to the South Australian State Parliament on 11 October 1997, at the age of 26, and has been re-elected at every state election since that time. He is the Member for West Torrens in Adelaide's inner-Western suburbs. After the 2018 election, Tom became the Leader of Opposition Business, and holds the Shadow Portfolios of Mining and Energy, Transport and Infrastructure, Employment and is the Opposition's Government Accountability spokesperson.
Peta-Anne Louth
Greens candidate for West Torrens
Peta-Anne has lived in Mile End for the last 10 years with her husband and two children and she is a respected entrepreneur within the South Australian arts and hospitality industries. Peta-Anne describes herself as "a true progressive, I represent the values of West Torrens electors and am committed to meaningful action on climate change, equality, and a fair go for all."
Special thanks to Shelter SA, Better Renting, Anti-Poverty Network SA and SACOSS for all their support.