Hostel Life - Stories of Assisted Migration & Housing
About this event
2019 saw the start of many 70-year anniversaries across Australia in connection with post WW2 migration to Australia.
The Commonwealth migration schemes brought many people to Wollongong who started their lives in hostel accommodation.
Let's look back and recall the people, the places and the memories from those times.
From 1949 migrant hostel accommodation was built, or re-purposed from exiting camps, to house the people who came to Wollongong under the migration schemes introduced by the Australian Government after World War 2. What were these schemes and why were they introduced? How did they impact on where and how hostels were built in Wollongong? Where are these hostels today? Where are the people's stories and memories?
The Migration Heritage Project is hosting a presentation to commemorate this significant milestone in Wollongong's local history and recall people's stories and memories from those times.
Come listen to, learn about, remember or share the stories at this Migration Heritage Project Special Presentation.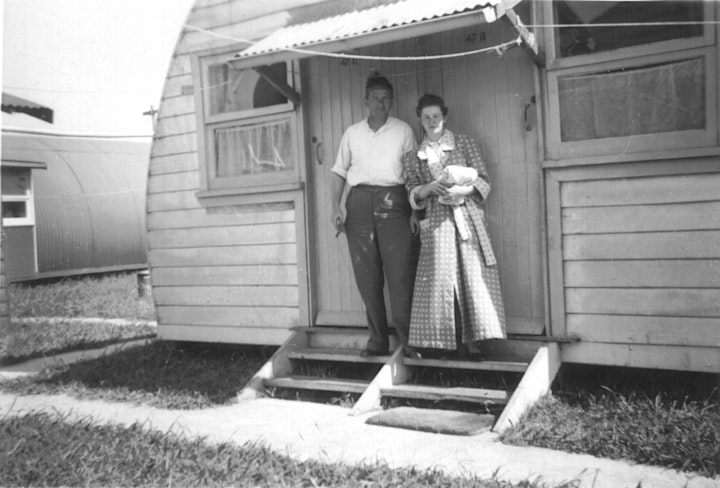 Photograph from the Migration Heritage Project Images Database (private collection)
Organiser of Hostel Life - Stories of Assisted Migration & Housing
The Migration Heritage Project Inc. is a community based organisation supported by volunteers who have a common interest in the preservation of migrant history in the Wollongong and Illawarra regions. It is a registered, non-profit organisation and endorsed as a deductible gift recipient. The Migration Heritage Project engages migrant communities in the Illawarra in workshops and projects to educate them in the need to preserve their stories and objects lest that they should be lost for future generations and conducts exhibitions and presentations for the wider community to enjoy and learn of the many contributions the migrant communities have in the development of Wollongong and Illawarra.