Description
We are launching a brand new hospo workers community, Hospitality United & we want you to join us for the official launch!
Hospitality United will be the voice of hospitality workers across Queensland, a network of 1000s of QLD hospo workers coming together to unite the hospitality industry.
Hospitality United is:
- A way to connect with your fellow hospo workers online, at social events & in the workplace
- A crucial campaign & resource to save your penalty rates
- Your support network to improve your rights & conditions at work
- Your info & advice line for all hospo workplace issues.

---
---
Hospitality United Launch Party!
We'll be launching Hospitality United on Monday 5th December from 5pm-8pm at The Fox Hotel, South Brisbane & we'd love you & your workmates to come along to help us celebrate.
Join pubs & clubs workers from across Brisbane for food, drinks, DJ & more.
All hospo workers will get a free, limited edition Hospitality United T-Shirt - but make sure you register here so we know how many to print!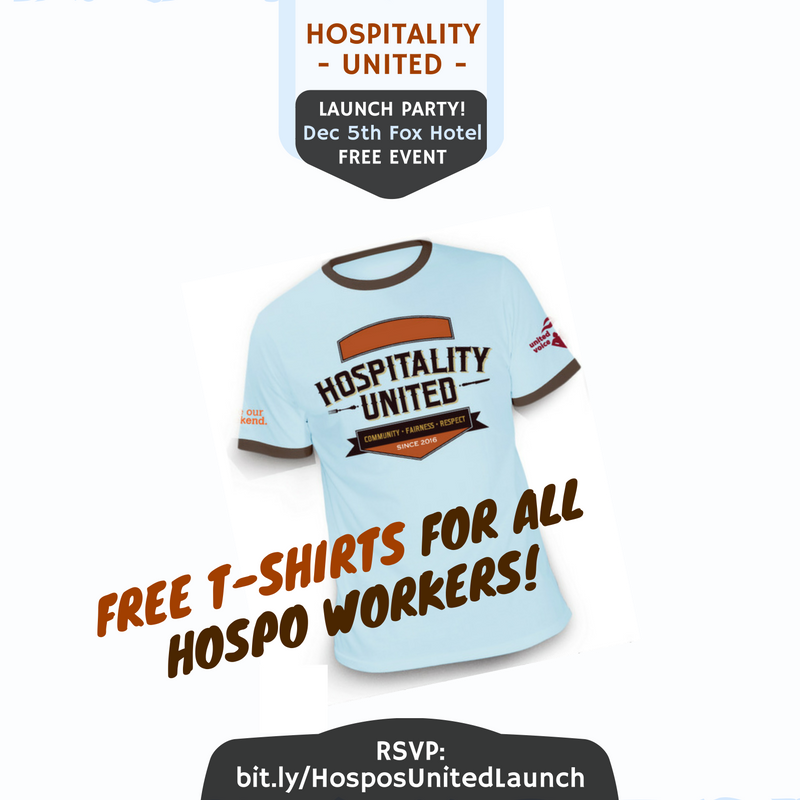 Want to invite Workmates?
The more the merrier! Share this event with friends on facebook or send them the link.
RSVP ASAP to reserve your FREE TICKET
Follow Hospitality United on Facebook