Description
HORRENDUS!
The Bizarre True Trial of a Very Dead Pope
A New Black Comedy by Matt Hood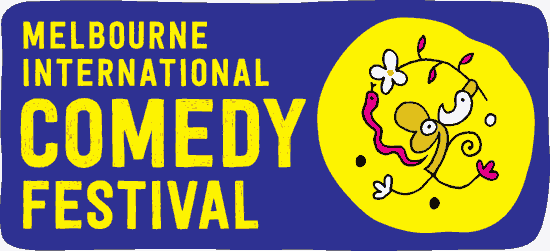 Theatre Show featuring in the Melbourne International Comedy Festival
3 WEEKS ONLY!
1.5 Hour Duration. Show includes Intermission and a Bar.
PG13: Contains some Adult Themes and, well, a Corpse.
ABOUT THE SHOW...
As the world nosedives into the Dark Ages and the Roman Empire is but a skid mark on the underpants of history, rivalry to be the next Pope is at an all-time murderous high.
Centuries before Blackadder wormed his way into the royal trousers, the Papacy was already rife with the nefarious and the downright deranged.
Cardinal Theodore, once consumed with his own grand schemes for the top job, now favours self-preservation and decides it's time to gracefully bow out of the race.
But his devious mistress, along with an insane pontiff, the exhumed corpse of a dead Pope, and seemingly fate itself, have very different plans.
Horrendus! The Bizarre True Trial of a Very Dead Pope.
A romping black comedy based on the absurd historical events of the Cadaver Synod.
A brand new theatre show brought to you by the Machiavellian minds behind the sold-out black comedy show Jack and Jill: The Poisoners of London (2013), Jack and Jill: The Devil Chemists of Whitechapel (2014), and The Red Bird and Death (2012).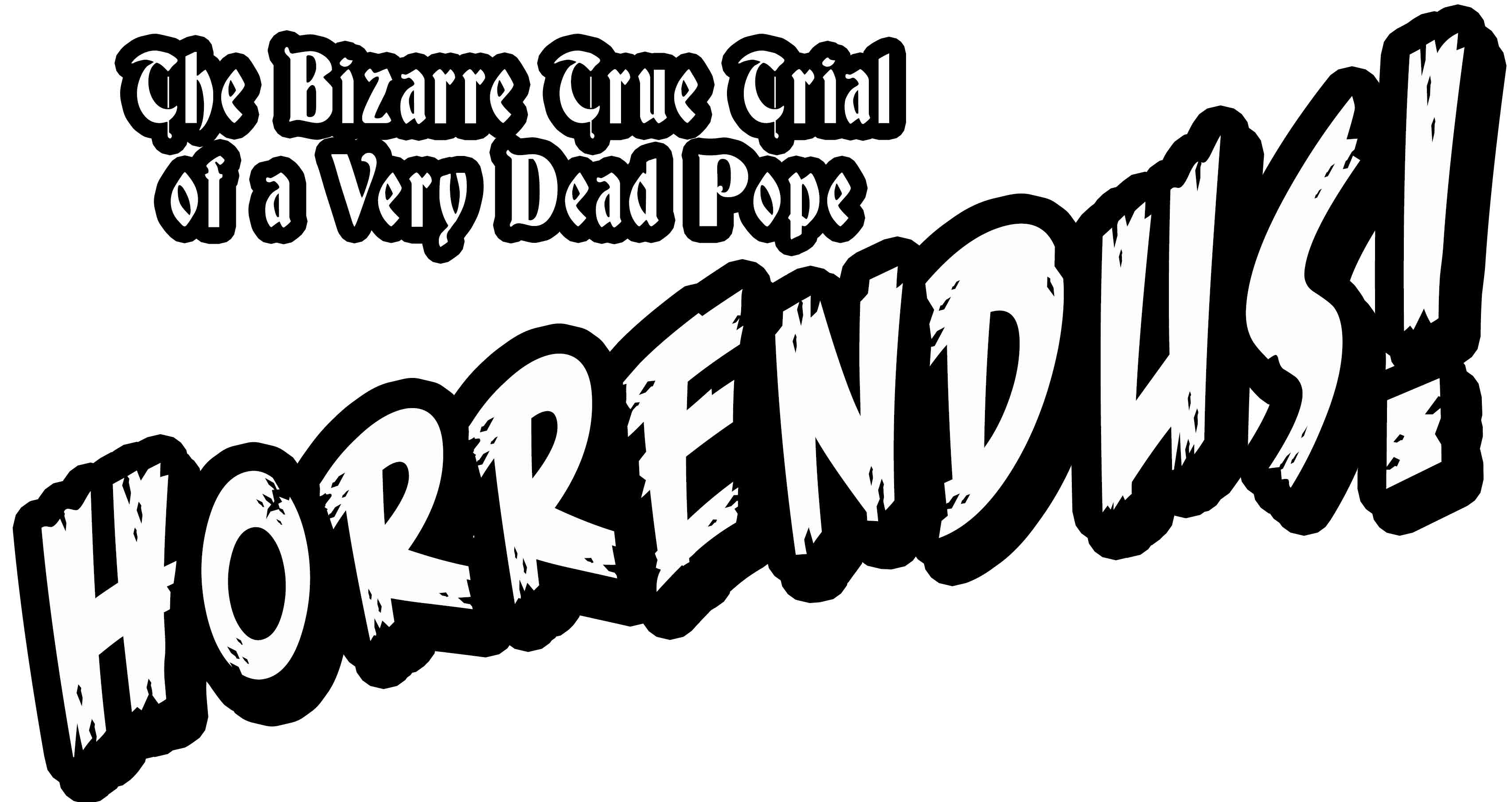 A farcical tale about power, madness, rotting cadavers, and the price of getting everything you want.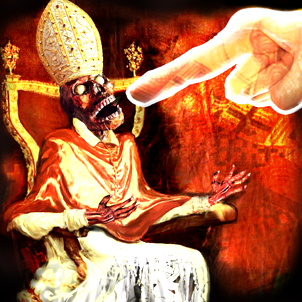 SHOW DATES AND TIMES
Thurs 29th March, 2018: 8:30pm-10:30pm
Fri 30th March, 2018: 8:30pm-10:30pm
Sat 31st March, 2018: 8:30pm-10:30pm
Sun 1st April, 2018: 7pm-9pm
Thurs 5th April, 2018: 8:30pm-10:30pm
Fri 6th April, 2018: 8:30pm-10:30pm
Sat 7th April, 2018: 8:30pm-10:30pm
Sun 8th April, 2018: 7pm-9pm
Thurs 12th April, 2018: 8:30pm-10:30pm
Fri 13th April, 2018: 8:30pm-10:30pm
Sat 14th April, 2018: 8:30pm-10:30pm
Sun 15th April, 2018: 7pm-9pm
TICKETS
$32 General Admission
$25 Concession (Includes all Student Cards, Health Care Cards, Pensioner Cards, Seniors Cards and under 18s)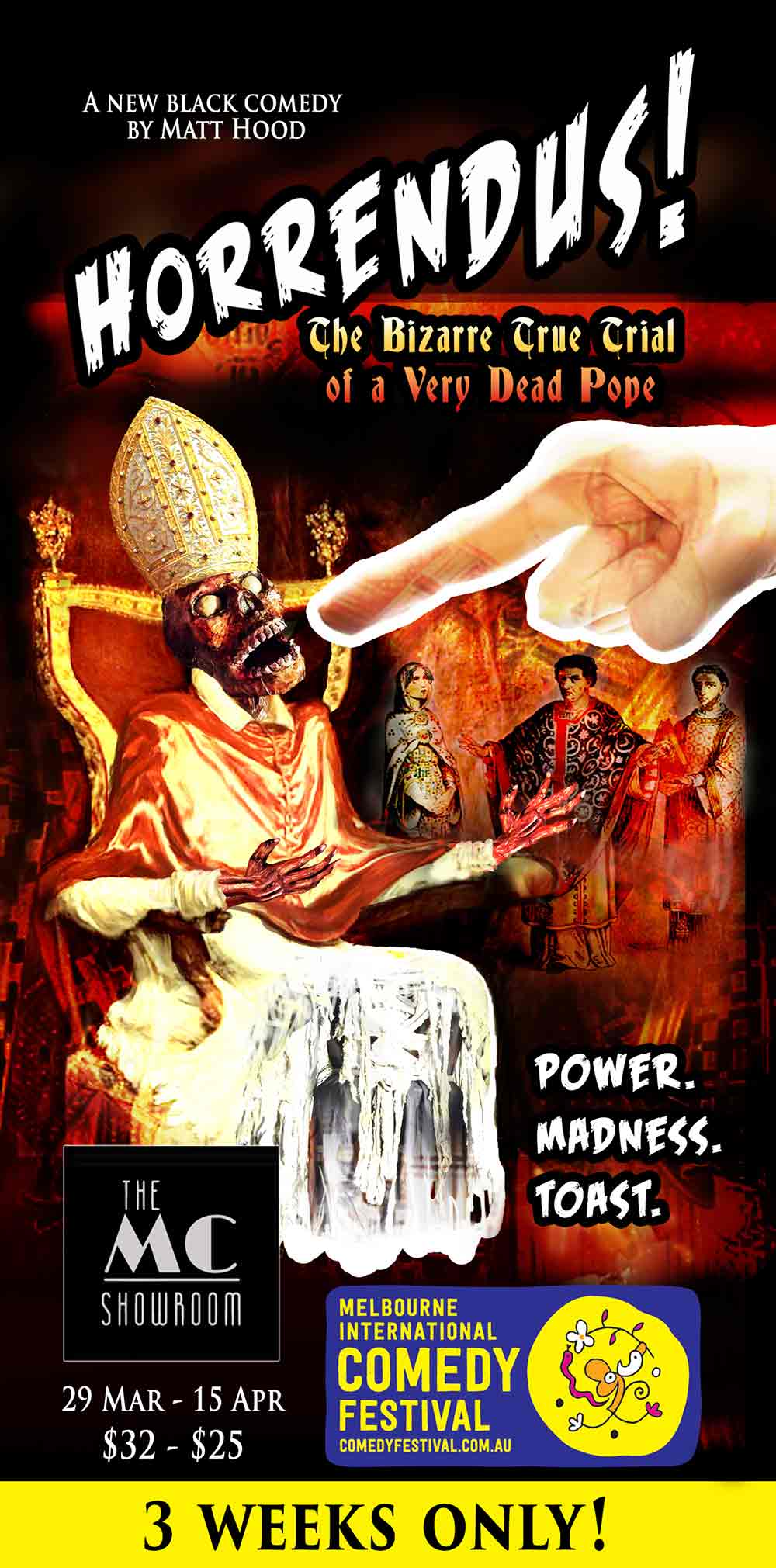 Venue: The MC Showroom
Level 1, 48 Clifton St, Prahran
Melbourne, Australia
Proudly sponsored by Golden Owl Events
FACEBOOK - INSTAGRAM - MEET UP