Boat shows are a water lover's paradise and the Horizon Shores Boating & Adventure Show is no exception.
About this event
The Horizon Shores Boat & Adventure Show is back at Horizon Shores Marina for 3 days of Family Fun!
Friday 12pm - 8pm
Saturday/Sunday 9am-4pm.
Don't miss the FRIDAY Night Market with Food Trucks, Oyster Bar, Live Music and the Jetpack FIREWORKS Water Show, SATURDAY Roving Entertainment and SUNDAY Live Marine Auctions!
✓ Outdoor Adventure ✓ Kids Activities ✓ Water Sports ✓ Accessories ✓ Show Specials ✓ Helicopter Joy Flights ✓ ATV Rides ✓ Wooden Boat Building ✓ Food & Wine ✓ Jet Pack Water Entertainment ✓ Hot Wheels Stunt Team ✓ VIP Oyster Bar ✓ Beer & BBQ Bar ✓ Anchorage Cafe ✓ Food Trucks ✓ Live Music ✓ Entertainment
Whether you're new to boating, fishing, camping, adventure or water sports, or you consider yourself a pro, Horizon Shores Boating & Adventure Show is your one-stop vibrant marketplace for the latest and greatest trends and brands in the industry.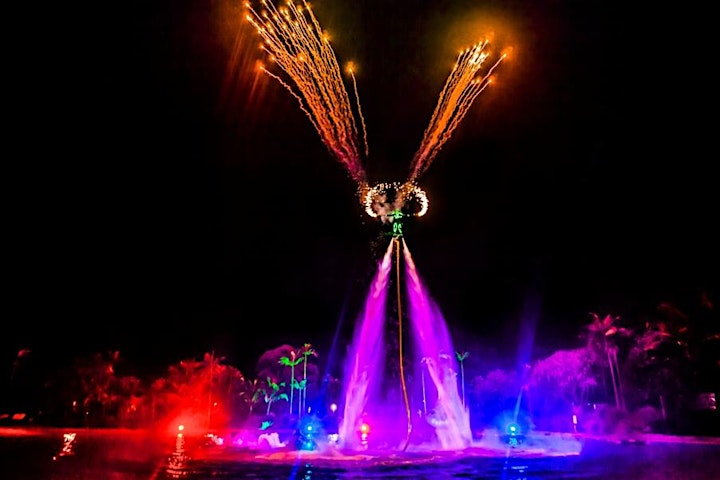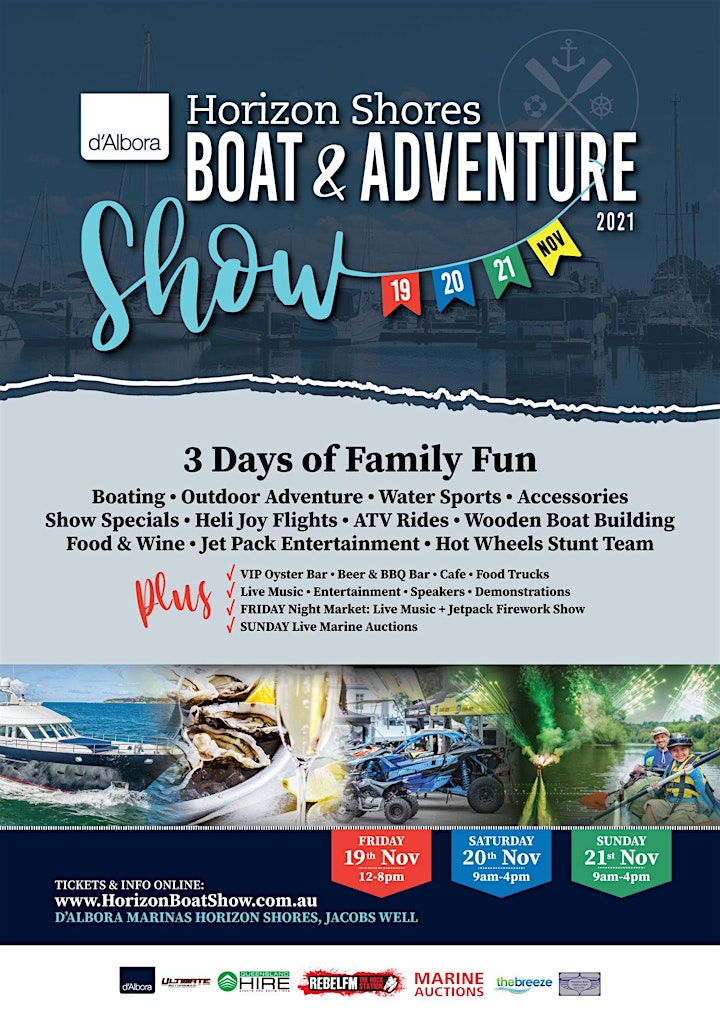 Organiser of Horizon Shores Boat & Adventure Show 2021
Unified Events offers complete event management services and business consulting in Sales and Marketing. To enhance the expo experience for all, we appreciate your cooperation with the following:
- Due to the limited availability of tickets for sale, all ticket sales are final and non-refundable due to change of mind or circumstance.
- Footwear must be worn at all times
- Children are to be supervised at all times
- Opinions stated at exhibition booths and workshops / seminars are those opinions of the presenters and not necessarily those of the event and Unified Events.
- Unified Events reserves the right to change or cancel any portion of the program without prior notice.

- The event and Unified Events are not to be held responsible for exhibitors or presenters that may drop out of the event.
- Attendees agree they will not promote their outside products or services to exhibitors while attending the event.
Attendees found in breach of these rules will be asked to leave the event immediately and may be refused entry to future events.