Description
Create an inspiring vision of how you will Lead Your Industry, a vision that motivates your team on a daily basis.
Create a winning Business Strategy so clear your staff can articulate it and your customers will have absolute clarity about why they should choose your business ahead of your competition.
Strategy Day:
Spend a day working on your business developing clarity about the future direction of your organisation.
Learn the Lead Your Industry 10 step process:
Develop an Inspiring Vision
Develop the right Winning Strategy for your business
Develop an implementation process that ensures your team will execute
Develop a model for an Advisory Board that will keep you and your team accountable
You will be working with new tools, processes and models that you will be able to take away to work through with your team. Developing a Strategic Plan is like building a muscle - the more you do it the better at it you become.
Who is this workshop for?
CEOs, Directors of High Growth SMEs, Division heads of larger companies who know their approach to Strategic Planning has to change and who want to:
Gain perspective and new insight about the potential for their business domestically and globally.
Create an inspired vision –that motivates their team.
Craft a new winning strategy.
Update their business model to achieve their strategy.
Be clear about the skills and resources their business needs to develop and grow.
Ensure their management team are focused on, measure and manage the right things.
Have the desire to take a leading position in their industry.
And who are willing to:
have their thinking challenged.
explore new opportunities and new ways of doing things in their business.
lead from the front in driving change in their business.
allocate resources to support the change initiatives.
Whats included:

All tools and templates and work books are available in hard and soft copy on the day.

Bonus 3 months subscription to the Groupmind software platform www.groupmindexpress.com for capturing all tools, all data and for managing accountability for execution. The software is branded with your logo

3-month email and telephone support to the Groupmind software to ensure you are able to finalise your plan.

Morning tea, Lunch and Afternoon tea

Preparatory work sent to you at least 10 days prior along with your software link to ensure you attend the day prepared ready to go.
Format:
8am for an 8.30am sharp start
Lunch 12.30pm
Close 5pm
There will be group learning sessions and discussion followed by you working on your business. The most important outcome will be that you have an outline strategic plan for your business and the skills and processes to engage your team, refine and implement it .

The workshop will be limited to 10 businesses to ensure maximum learning and focus on your plan.
What to bring?
Bring your laptop / tablet so you can access the software on the day. Your favourite notebook and writing materials and wear relaxed clothing to make sure you're comfortable all day.
For an overview of the day, see here
Investment:
To attend the workshop your investment with all the inclusions is $1095 inc GST, a second person from your team can attend for $795 inc GST.
To register a second person, once you have registered the first person send an email to Jenny at support@leadyourindustry.com requesting the second attendee discount code.
The facilitator:
Anthony Moss - Lead Your Industry Pty Ltd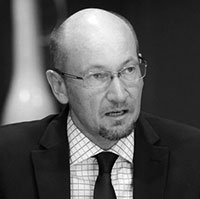 Anthony Moss helps build great businesses. Working with CEOs and boards of directors, he helps invigorate a company's vision for growth, energise their management team, set their business model and strategy, and helps them prepare for global expansion.
In a corporate and consulting career spanning more than 27 years, Anthony has helped more than 100 medium to large SMEs and associations. He takes clients through a rigorous review, engaging management, staff and customers to craft a new vision of growth for their business.
His expertise comes from experience. Before establishing his management consulting business, he worked in the UK, Europe, the United States and Australia in services, manufacturing and distribution industries, holding CEO and director positions. He frequently shares his knowledge as a speaker and facilitator at seminars and conferences on a range of business growth topics.
For 3 years up to December 2017 Anthony was the Chairman of the Sydney Hills Business Chamber -one of the most dynamic business chambers in Australia.
Anthony is a graduate of the AICD Company Directors course and Chairs a number of client Advisory Boards.
www.linkedin.com/in/anthonymoss
Testimonials:
Andrew Halmarick: Managing Director, Craig & Rhodes www.craigandrhodes.com.au
Craig & Rhodes has worked collaboratively with Anthony on our business strategy & corporate development.
Anthony's guidance and advice has been first rate and has been delivered in a professional and considered manner.
We recommend Anthony as an expert advisor & strategist.
Damian Higgins: Managing Director, CustomTec Pty Ltd see www.customtec.net.au
I have known Anthony for around a year now and he has provided valuable direction and helped align my business objectives to a 3 year strategic plan. Anthony is always on the ball and keeps our Management team on track through regular meetings and bite size tasks. It's been a pleasure to have Anthony as part of our team and I would recommend his services to anybody looking to grow their business by following a plan.
Dean Morelli: CEO, Employgroup www.employgroup.com.au
Anthony is an outstanding strategic thinker and contributor to business growth. I have no hesitation in recommending him.
Rory Kennard: Director Makinex Construction Products Pty Ltd: www.makinex.com.au
Anthony Moss has worked closely with us to develop a focused 3-year strategy which involved rebranding our company and restructuring to ensure we meet our strategic objectives. It has been a pleasure to work with Anthony and I look forward to working together again soon on our next growth phase of the business.
Bill Morrison: Director, Conybeare Morrison International Pty Ltd www.cmplus.com.au
"The process was most engaging, at the senior level, the buy-in has been most appreciated and we are all operating with a clear direction to achieve the strategic goals identified."