Description
---
Flowstate, Festival 2018 and Little Match Productions present
HOOT AND MEOW IN HARMONY

Date + Time:  Sun 15 Apr, 12.00pm
Duration:     45 min
Ages:       4 — 8 years - all participants must be accompained by a parent/carer
Come explore the magical bong-tree forest and meet the colourful characters of The Owl and the Pussycat. This early childhood workshop is for children aged 4-8 and involves experiencing music through movement, games, singing, rhymes and stories. Using age-appropriate activities based on the Kodaly and Orff teaching methods, children will play percussion instruments and explore the show's themes of harmony, adventure and acceptance in a fun and multi-sensory approach. Climb aboard the pea green boat for a joyful introduction to classical music that will have everyone singing the Sea Bear honey song and rapping with Sir Kitty Cat!
Only register for the participant - parent/carers do not need to reserve a ticket.
IMPORANT INFORMATION

Arrival Time — Due to the nature of Flowstate, all audience members are required to arrive at least 15 minutes before the starting time. Flowstate reserves the right to re-release tickets which have not been redeemed by this time.
Accessibility — If you require any assistance upon your visit please email us at flowstate@south-bank.net.au
---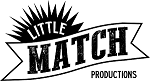 ---