HOOKED ON GAMBLING: By Choice or by Design?
Description
Australians gamble more than any other nation in the world. We spend over $11 billion each year on pokie machines, and 70-80% of all gamblers who experience harm are pokie players. The mental and social harms of gambling are on the rise. Each person harmed by gambling can negatively impact the lives of five to ten others, meaning up to five million Australians are affected each year. Science is providing new insights into the way that gambling machines, like pokies, and our social environments can powerfully manipulate our thoughts and behaviour that get some hooked on gambling. But what should we do about it?
Join a world-leading panel of experts to debate whether gambling is a personal choice or a behaviour driven by the sophisticated design of gaming machines and social environments:
Can people make a self-endorsed decision to gamble that is free from the influence of gaming machine design and the gambling environment?

How much control do design elements have on gambling behaviour?

How do gaming machines exploit the psychology of decision-making to maximise gambling?

What can be done to change our social environments to minimise the adverse impact of gambling while ensuring individuals' freedom to have a flutter?
---
This exciting panel discussion will be hosted by Prof Murat Yücel and Dr Adrian Carter from the Monash Institute of Cognitive and Clinical Neurosciences (MICCN). The discussion will be moderated by broadcaster Jon Faine (774 ABC radio) and will feature a number of experts from clinical and policy backgrounds, including:
Rev Tim Costello AO: spokesperson for Alliance for Gambling Reform, Chief Advocate of World Vision Australia, former spokesperson for the Interchurch Gambling Taskforce and former member of the National Advisory Body on Gambling
Dr Charles Livingstone: Senior Lecturer and head of the Gambling and Social Determinants unit (Monash University, Australia)
Carolyn Hirsh: Psychologist, author of 'Politics, Death and Addiction', former politician in the Victorian legislature, and past gambler who regularly shares her lived experience
The event will also feature a performance from Three Sides of the Coin, capturing the personal stories of those affected by gambling.
---
In the lead-up to the event, we invite individuals, community groups and schools to enter our Hooked on Gambling video competition ($3,000 in prizes available). The winning entries will be screened in the event's foyer from 5pm. Click here for video competition details.
---
The event starts at 6pm sharp.
The public event will be video recorded and subsequently uploaded on the Brain and Mental Health YouTube channel. Click to view the video from last year's successful debate ('DRUGS, DESIRE AND DISEASE: Neuroscience and our understanding of addiction') and check back in late October for the 2017 event video.
This event is an initiative of the David Winston Turner Endowment Fund and is part of Victorian Mental Health Week.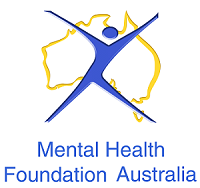 Date and Time
Location
Deakin Edge Auditorium
1 Flinders Street
Federation Square
Melbourne, VIC 3000
Australia