About this Event
We all want to be seen, acknowledged & loved.
No matter if we're man or woman - we all desire to be truly seen for who we are, truly acknowledged for what we have to bring to the planet & truly loved no matter what.
But our modern day world doesn't really give us space for this. We're programmed to focus on efficiency over connection, productivity over vulnerability, success over stillness.
This means we live in a world of humans starving for connection - real fucking connection!
This is why HONOUR was created. To support YOU to connect with & HONOUR YOURSELF, so you're able to connect deeply with & HONOUR those around you.
A day of being guided towards yourself through stillness, movement, play & connection surrounded by a circle of humans on the same path.
Come solo, with a friend or alongside your beloved. However you arrive, you'll leave more connected to yourself, those around you and All-That-Is!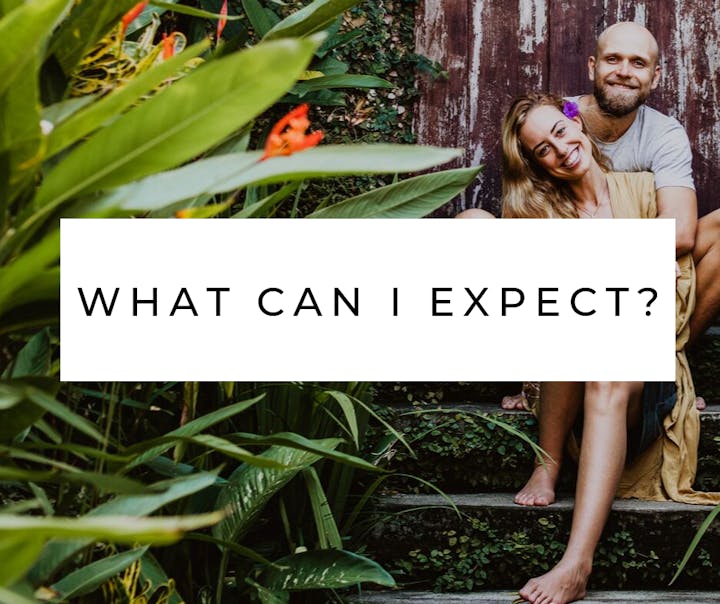 This gathering is not easily able to be described. It has to be FELT.
That being said, here's a basic breakdown of what our time together will look like. But, again - what it's going to feel like is so much more important!
10am: Opening Ceremony (Meditation & Intention Setting)
11am: Men & Women's Break Out Sessions (Men w/ Jacob. Women w/ Meg)
1pm: Lunch Feast (Organic vegetarian w/ vegan & gluten free options)
2pm: Powerful group work
4:30pm: Cacao Ceremony (to anchor the day's wisdom & send up our final prayers).
6pm: Snacks to ground us back to Earth & say our "bye for nows".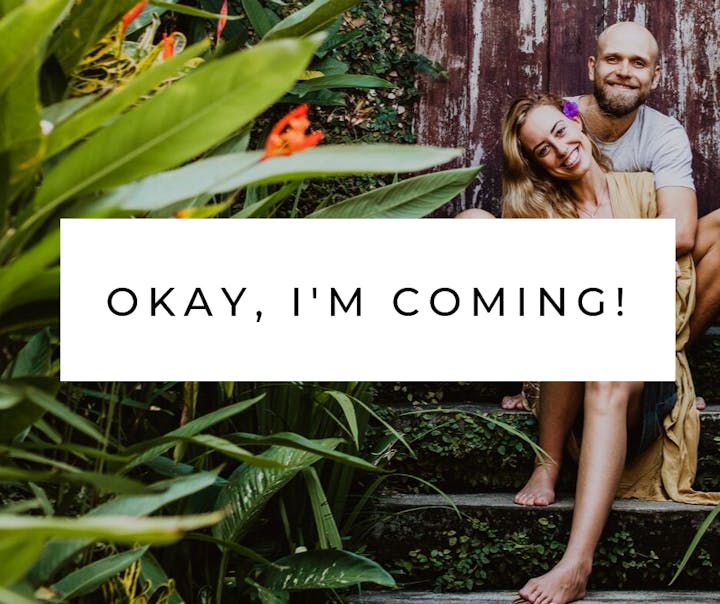 So you're ready to HONOUR yourself & all those around you?
We're only opening 16 places.
So, choose how you'll be joining us below & go and grab your ticket now!
Early Bird: $149
Normal: $199
Honour + Mentoring Package: $299

Honour Retreat ticket + 2 mentoring calls following Honour (w/ either Meg or Jacob)
Follow the links above to purchase tickets OR save yourself the Eventbrite fee & do a direct transfer.
Name: Meg O'Sullivan
BSB: 923100
Account Number: 43563178
Reference: Your name!
Once you've made your payment, send me an email to let me know! meg@adventuringhome.com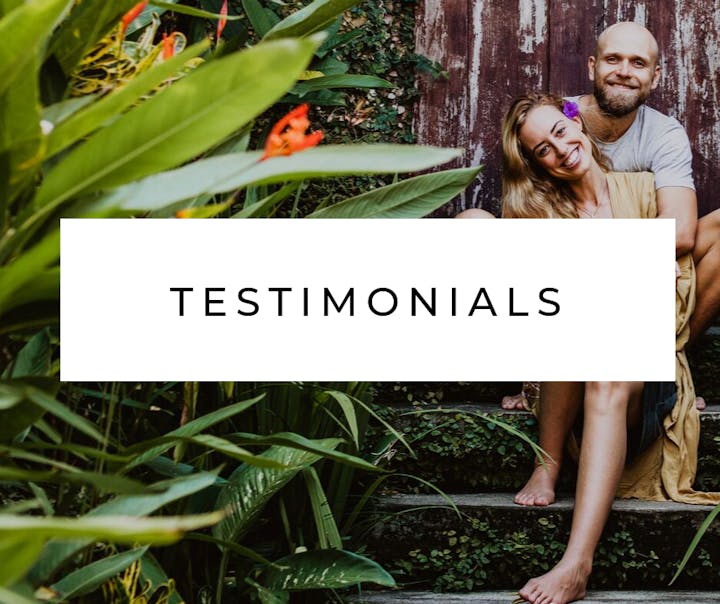 "Honour meant being SEEN and being accepted and loved as I am regardless of my personal standards. If you're searching for self worth, love and acceptance or simply a strong connection with mother nature and your fellow humans, this is for you!" - Jeremy Strong
"I have been going through a rough couple of months and Honour helped me get back to me. It helped me love everything around me. It helped me feel inspired again." - Ally Bell
"Honour was not just about learning to celebrate & work with the feminine/masculine polarities. It was about learning how to HONOUR myself, my needs, my desires and my birthright to enjoy this beautiful freaking life. AHO family, thank you! I love you!" - Micaela Hayes
"Honour retreat was essential and a key part of my journey stepping inside of my self and feeling connected to Heart/soul. I got to know myself in a way I have not been able to before. Being surrounded by love, safety, freedom, joy, calmness and ability to explore who you are. I loved the contrast of listening to men and women and expressing what I need from a man. The most magical and freeing 3 days ❤" - Hannah Fowler
"Meg and Jacob created such a beautiful space for relaxation, connection, awareness and healing. They model what a healthy relationship should be between the masculine and feminine and as a result create beauty in what they do. A weekend of flow, abundance and positive action and direction. Grateful for the experience." - Steven Collier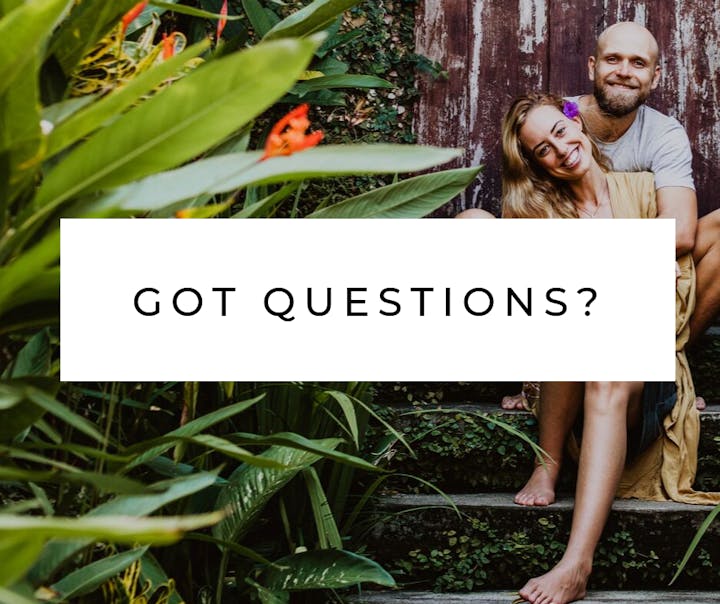 Can I come solo? Of course! Come alone. With a friend. Alongside your lover. Whatever feels good for you!
Are you able to cater to food allergies?  Yes! Lunch & snacks will be vegetarian (with full vegan & gluten free options available too). But if there are other allergies or food choices you have, we'd be happy to accommodate.
I've never done anything like this before, will I be okay to come along? Yes. Yes. And YESSSSS! We envisage this retreat will be like nothing anyone has been to before. So, you won't be alone. Lean into the discomfort. If your heart is saying YES, book your spot.
What do I bring? Water bottle, journal, pen & hat. (We'll email you with these detail closer to the day).
Send any others questions to...
Meg: meg@adventuringhome.com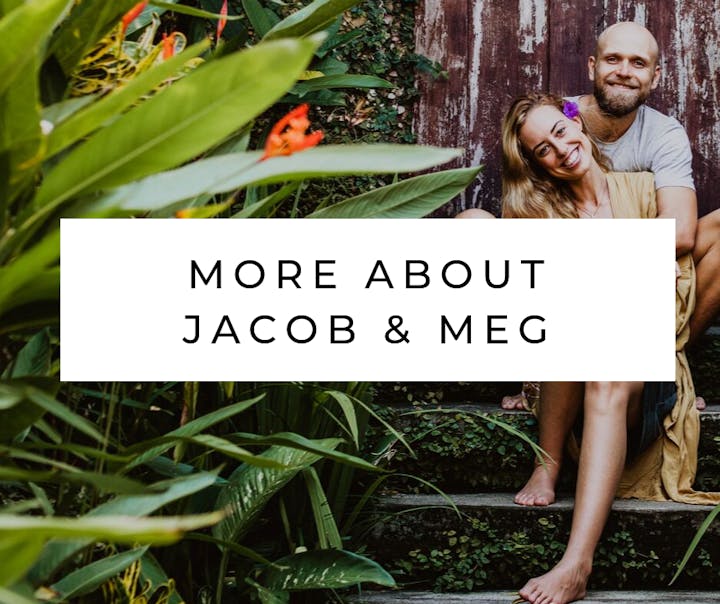 We (Jacob & Meg) have been walking alongside each other for the last 4.5 yearOur love affair began at Wray Organics, Cannon Hill (Brisbane). Jacob, the fruit & vege boy. Meg, a (very!!!) regular customer.
We spent 6 months bonding over sweet potatoes and coconut 3 -4 times a week (Meg kinda stalked Jacob!) before we had our first date climbing Mount Coolum.
We've spent the last 4.5 years calling ourselves & each other into EXPANSION. We are each others greatest cheerleader & mirror.
Together we've fallen in love with the Andean Path and ventured to Peru twice to spend a month in the mountains learning, growing and REMEMBERING! This has helped us create a life steeped in intention, adventure, connection & ceremony.
We believe that life extends far beyond this 3D reality. But that we're in these human suits for a reason. To REMEMBER our connection to All-That-Is and spend our time on this Earth playground in a state of JOY, PURPOSE & SERVICE.
And together we're so excited to get to know YOU more!
More about Meg O'Sullivan: Once an over-achieving, straight-A student, Meg has spent the last 6 years unravelling herself from convention to follow what feels good. This has led her to start a blog, become a yoga teacher, spend months in Peru working with medicine men & women, partner with doTERRA & start a business educating humans on how to live as closely to Mumma Earth as possible.
Right now, she's super-duper passionate about helping 20-somethings step out of convention and into curiosity. She's hell-bent on supporting young women to explore themselves, tap into their unique medicine & sprinkle it across the planet.
More about Jacob O'Neill: Hailing from a small country town in North-West NSW is a being of love & bringer of good vibes!!! Once a boy who was addicted to attention & validation from others for his crazy antics, Jacob has chosen to stand up and do the work required to evolve into a powerful embodiment of the divine masculine.
No longer vying for the attention of others, He can be found following his truth! this can be partaking in deep ceremony with the ascended masters on a mountaintop in Peru, or shredding the nearest skate park, with UK Grime Tunes blasting.
It is all about balance for this MAN. Using every moment as an opportunity to learn more about himself, Jacob is committed to supporting other men redefining the masculine framework so they can show up authentically & be of true service to the world.