Description
We have all the right ingredients to become the world's leading FinTech centre.
On Wednesday 9 November at PMQ, we will come together to connect, engage, inform, educate and provide an opportunity for everyone to further build our vibrant FinTech community.
We live in an ever-connected World. Old businesses are becoming new. As people embrace more digital lifestyles every industry, every business must become a digital business. Industries, and businesses must evolve to be relevant. Including financial services.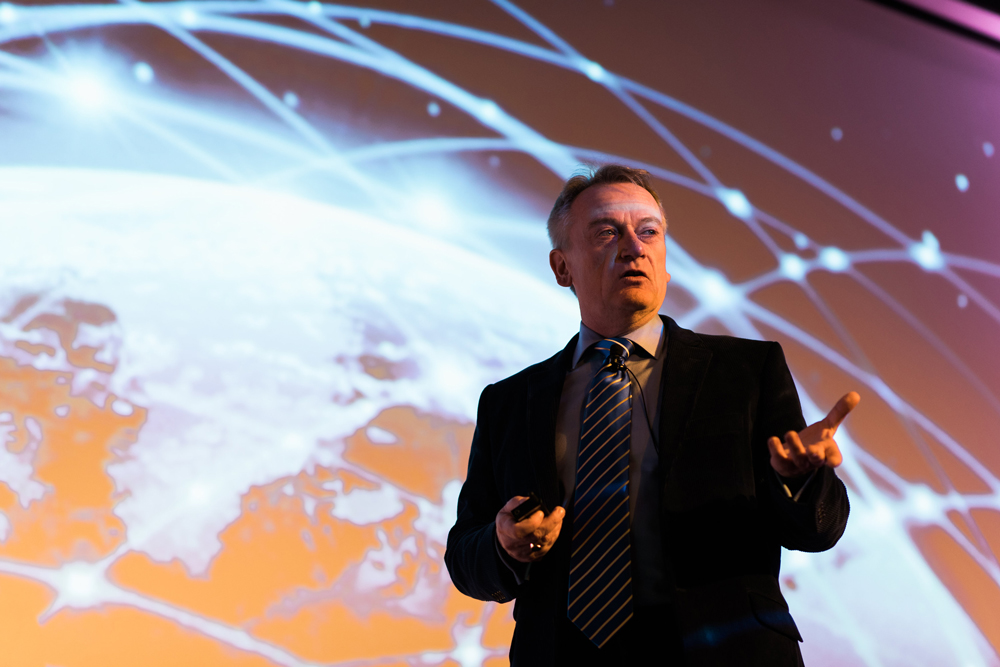 Industry and community led, government supported.
Hong Kong prides itself as industry led, government supported.
With a hugely diverse financial services industry and emerging vibrant FinTech startup community.
We are an aligned community of individuals, entrepreneurs, investors, government, corporations, media, design and more is critical to squeeze the maximum potential and growth from the various components.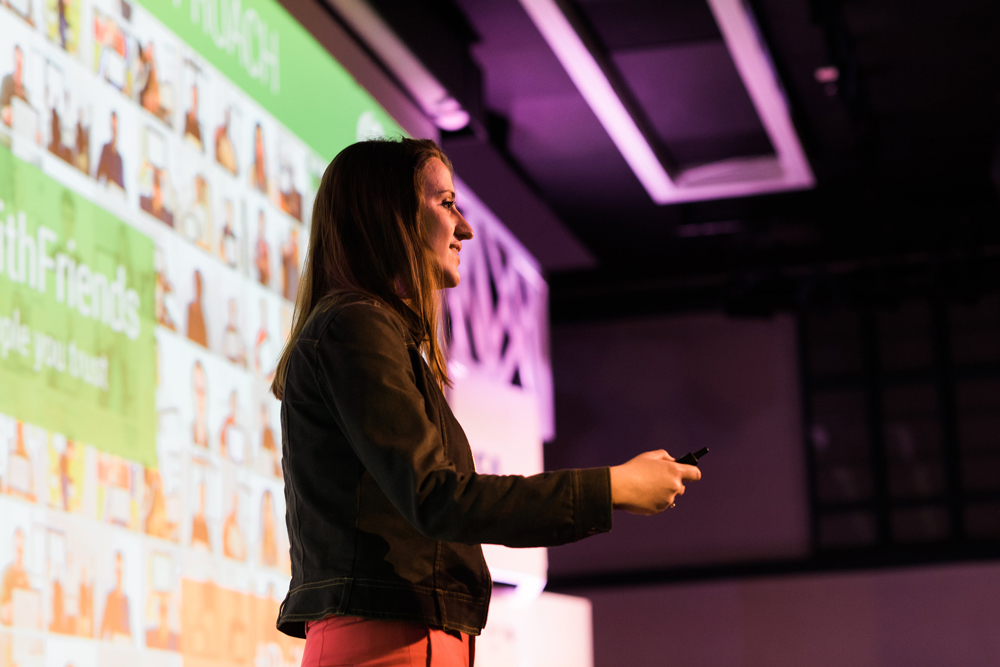 A DAY TO CELEBRATE HONG KONG & FINTECH
Great minds, vibrant discussion, sharing thoughts, experiences and ideas, challenging each other and discussing and thinking to solve some big problems facing countries, cultures, industry and how we live, work and play in today's digital world.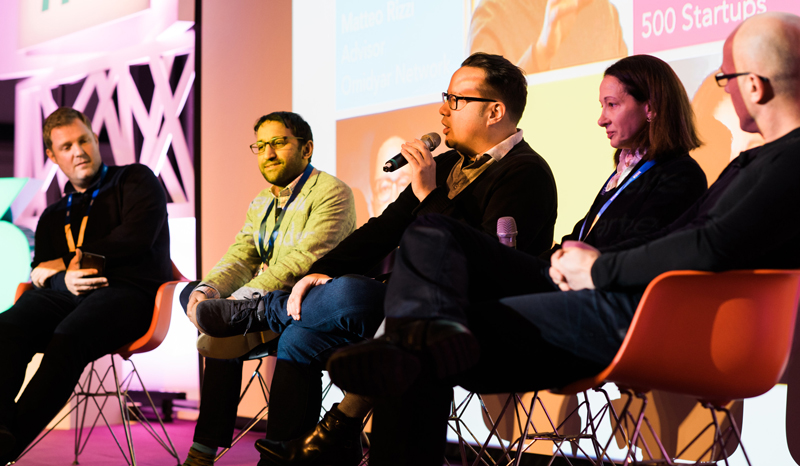 -
AMAZING SPEAKER LINEUP, GROWING EVERY DAY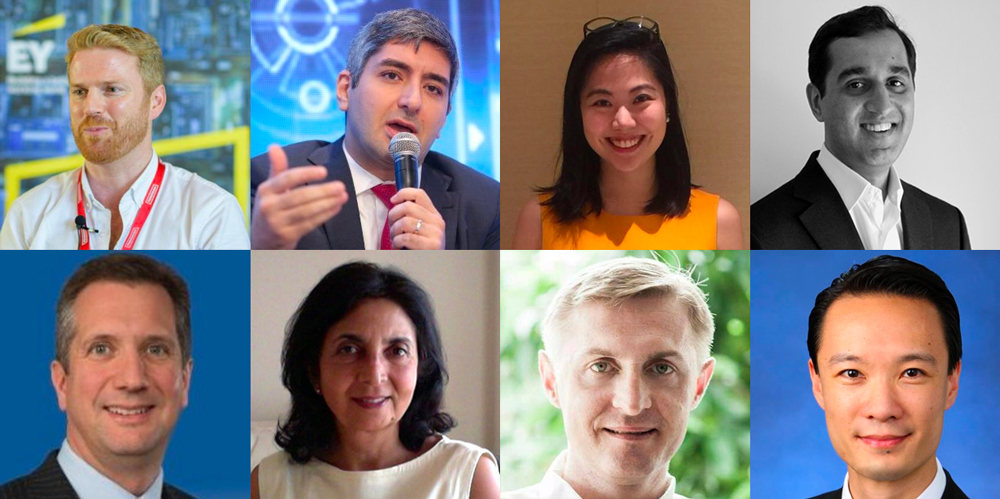 -
AGENDA
08:00 – 9:00 Registration
09:00 - 9:10 WELCOME
Welcome & Opening remarks
Secretary for Financial Services & Treasury Bureau (or Acting)

9:10-9:30 OPENING KEYNOTE: The Role of Fintech in Combatting Financial Crime and Money Laundering: Observations From a Former Undercover Money Launderer
Bill Majcher, President & Global Head of Recovery Operations, EMIDR LIMITED
9:30 – 10:15 THE ASIAN FINTECH LANDSCAPE
In assessing the attributes of successful ecosystems (Talent, Capital, Policy, and Demand), it's clear that Asia is the most exciting region on earth when it comes to FinTech innovation and adoption. Of course, Asia is by no means a unified region; even today its boundaries are a matter of some debate. Different currencies, development levels, infrastructure, regulatory regimes, and so on, make even basic generalisations difficult. What is clear, however, is that – as a region Asia – hosts a powerful combination of both developed and developing markets. Some of the most advanced financial services hubs in the world, alongside some of the fastest-growing. This session will address the unique potential of the region – with a particular focus on the scale of unmet needs, the absence of legacy infrastructure, and the possibility for technology leapfrogging.

Panel:
James Lloyd, Asia Fintech Lead, EY (moderator)
Mikaal Abdulla - CEO, 8 Securities
Antony Morris, Managing Director, Industrie IT Hong Kong
Steve Monaghan, Chief Innovation Officer, AIA Group
Stephane Dubois, Chairman and founder , Xignite
10:15 – 11:00 CHINA: THE GLOBAL FINTECH INNOVATION LEADER?
For years China has been labelled as a copier, a fast follower but more recently we're seeing China taking the lead globally, especially on the B2C space, with the integration of Financial Services with social media, it's unique blending of physical and virtual experiences and the blurring of industry lines with use and flow of personal data. Are tech firms like Tencent and Ant Financial the ones Facebook and Amazon may soon be looking at imitating? This panel will discuss FinTech in China and why it may be the world leader.
Panel:
Henri Arslanian (moderator)
Joanna Cheung, TusPark
Jonathan Ha, Redpulse
Zennon Kapron, China Fintech
11:00 – 11:20 COFFEE BREAK
11:30 – 12:15 CROSS ROADS OR LAYING FOUNDATIONS FOR GREATER COOPERATION AND CONVERGENCE
We are entering a new age – "Living services". As more things and ourselves become connected, the living services will radically shape people's lives and expectations. Join us to hear from industry experts how they are tackling these challenges.

Panel:
Matt Dooley, Managing Director, Connected Thinking
Tiziana Bianco, Group General Manager, Innovation, CBA
Michelle Lee, Deputy General Manager, Bank of China Hong Kong
12:30 – 2:00 LUNCH
2:00 – 2:45 WHY HK FOR FINTECH?
Some people say it's Location, Location, Location! Hong Kong is well positioned, with close proximity to Financial services and FinTech talent; The World's fastest emerging and connected customers in Asia and China; China's financial services innovation led by companies like Alibaba, Tencent and Baidu. Hong Kong is at the epicentre for FinTech development in Asia, but it's far more than just being in the right place, at the right time. This panel explores what makes Hong Kong a special place for FinTech?
Panel:
Charles NG (Moderator)
Veronika Kutnetsova, Supercharger
Simon Loong, WeLend
Nelson Chow HKMA
Sean Seah, HSBC
2:45 - 3:30 The Investor Panel - The Ingredients for success:
People, Culture, Investment, Regulation
Panel:
James Savage (moderator)
Joanna Yeo. Sun Hung Kai Financial
Kevin Chin, Cyberport
Nina Zhou, Creditease
Renu Bhatia, Supercharger
3:30 – 4:00 COFFEE BREAK
4:00 – 5:00 Hong Kong Success Showcase: Fintech Stories
1. Transforming payments through Blockchain
2. Extracting value from news & social streams
3. Ewallets and payments
4. Chatbots and AI
ANX Dave Chapman
Amareos
TNG
Set Sail
5:00 – 6:00 Finovate / HK Fintech
Observations from the last two days; Differences and Similarities between different regiona and ecosystems; The opportunity for HK
Erica Sanchez (Co-founder Finovate)
6:00 – 6:15 Closing Remarks and Welcoming remarks for the launch Cocktail for StartMeUp festival and Fintech Finals 2017
Secretary for Commerce and Economic Development, Mr Gregory SO

6:15 - 7:30 NETWORK DRINKS