Homegrown Living - Buzz Inn via ZOOM
About this Event
Katrina, a passionate home gardener who has created a native bee friendly garden full of fruit trees, vegetables, perennial and native flowers, will share her knowledge and skills to get you started in setting up a native bee friendly garden. Her garden has been featured in Open Gardens Victoria, Grassroots Magazine, featured in Sharewaste and filmed with Costa Georgiadis for a biosecurity segment. Katrina's passion for native bees is featured in The Contented Bee Book (ABC Books).
Katrina Forstner from Buzz and Dig will share lots of fascinating information about our beautiful solitary native bees, including:
• Your backyard and its role in supporting local biodiversity
• What bees do and why we should care
• Evolution of bees
• How to identify a bee as opposed to a fly
• Lifecycle of a native bee
• Buzz pollination
• Foraging trips
• UV colours and bees
• Pesticide use
• Landscaping for bees
• Top bee friendly plants
• Native bees and native plants.
• Bee Hotels
• Where to find further resources
• How to become a citizen scientist during Australian Pollinator Week and provide habitat and reliable food source in our garden workshop)
Booking terms and conditions
No refunds for cancellations or missed bookings.
Program swapping is not permitted.
If you arrive more than 10 minutes after the advertised start time and there are people waiting in the standby queue, your ticket may be allocated to the standby queue, and no refund will be issued.
PLEASE NOTE: Attendance at our events may be digitally recorded through photographs and/or videos. These images may be used by Georges River Libraries in their publications, social media, council's website or newspaper. Please notify staff if you do not wish to be filmed.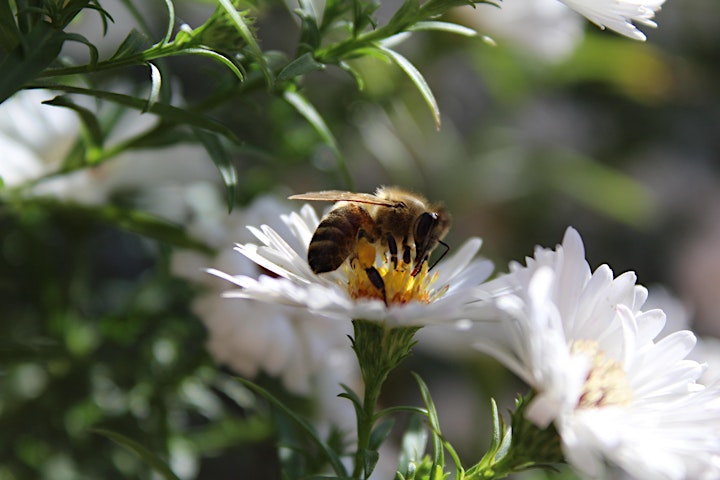 Date and Time
Location
Refund Policy