Description
HOME-GROWN HEROES 2018
WITHOUT A DOUBT THE BEST REAL ESTATE SEMINAR HELD IN WESTERN AUSTRALIA
ARE YOU A REAL ESTATE AGENT THAT IS..
NOT GENERATING ENOUGH LEADS?
NOT SIGNING ENOUGH LISTINGS?
NOT CLOSING ENOUGH SALES?
NOT ACHIEVING YOUR GCI GOALS?
STRUGGLING TO BUILD AN EFFECTIVE EBU?
WORKING TOO MANY HOURS?
OVERWHELMED BY TECHNOLOGY?
STRUGGLING TO OVERCOME ADVERSITY?
The 5th annual WA Real Estate Success Seminar held by Goals International and the 3rd under the Home-Grown Heroes banner. Our seminars have fast grown a reputation for being a true value adding experience, and this year is promising something special as we play host to 300 attendees looking to learn from those who have beaten the odds and succeeded in a time when others said it wasn't possible.
Home Grown Heroes is about the recognition and celebration of our very own superstars. We tend to look far and wide for our heroes often ignoring those on our doorstep. This year those attending Home Grown Heroes will get to hear the amazing stories of some of the most successful Real Estate Agents in WA as well as heroes from outside of the industry, including one of WA's most successful young entrepreneurs and most successful sporting stars.
To top off this amazing event we will be talking to and entertained by one of the most in-demand entertainers in Western Australia
YOUR HOME-GROWN HEROES 2018 LINE-UP...
1. Sabrina Minic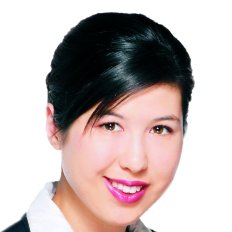 Sabrina has built an impeccable reputation, her in-depth local knowledge and vast experience makes her one of Perth's most trusted and successful agents. Sabrina's innately personable nature and willingness to provide her time and advice, even to those not in the market to buy or sell, is a testament to her genuine desire and passion for this industry.
Remarkably, 90% of her business today is repeat business and referred clients.
A residential salesperson since 2006, today Sabrina is a Principal and Licensee of Minic Property Group with an impressive track record, having achieved Top Team by listings sold in 2015, Grand Master Status in 2013 and 2014, Master Sales Person in 2012, and the 16-20 Million Dollar Club in 2009.
Sabrina leaves nothing to chance, having invested thousands of dollars and hundreds of hours into her own personal and professional development, and who, by her own account, has admitted to attending certain training programs up to as many as 6 times!
An amazing woman, successful entrepreneur and vault of real estate knowledge, this will be one of those talks that will change your business forever!
2. Rory Vassallo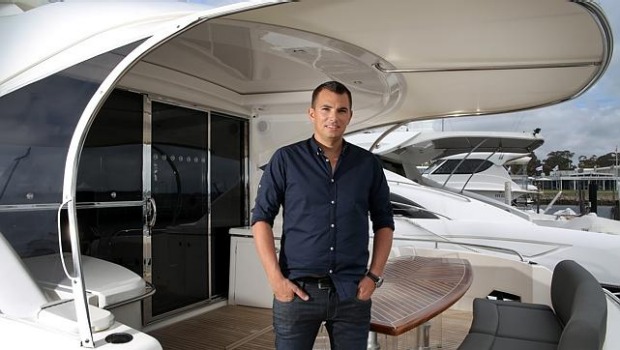 Kwinana born and raised Rory Vassallo overcame the odds and cracked the Young Rich list -18 years after dropping out of high school.
The 34-year-old started his career at 15 as an apprentice welder, but found his fortune in childcare centres and is now worth a cool $46 million.
It all started at a Christmas party he attended for the childcare centre where his wife worked. The ever astute Rory spent the evening talking with his wife's colleagues and the owner of the centre discussing the industry. He left the party that evening having discovered a gap in the market that was not being capitalised on. With a $90,000 loan Rory had the funds to start his business. Six years later, his company had an annual turnover of $17.5 million with over 300 staff members, across 22 centres.
The extraordinary thing is Rory never worked a day in any of the centres he owned. He is a true visionary and a true leader.
In 2014 Rory sold the 22 centres to G8 Education!
He attributed the business' success to good corporate culture. "Happy staff, happy parents mean happy wallet. That is how it works."
3. Matt Seabrook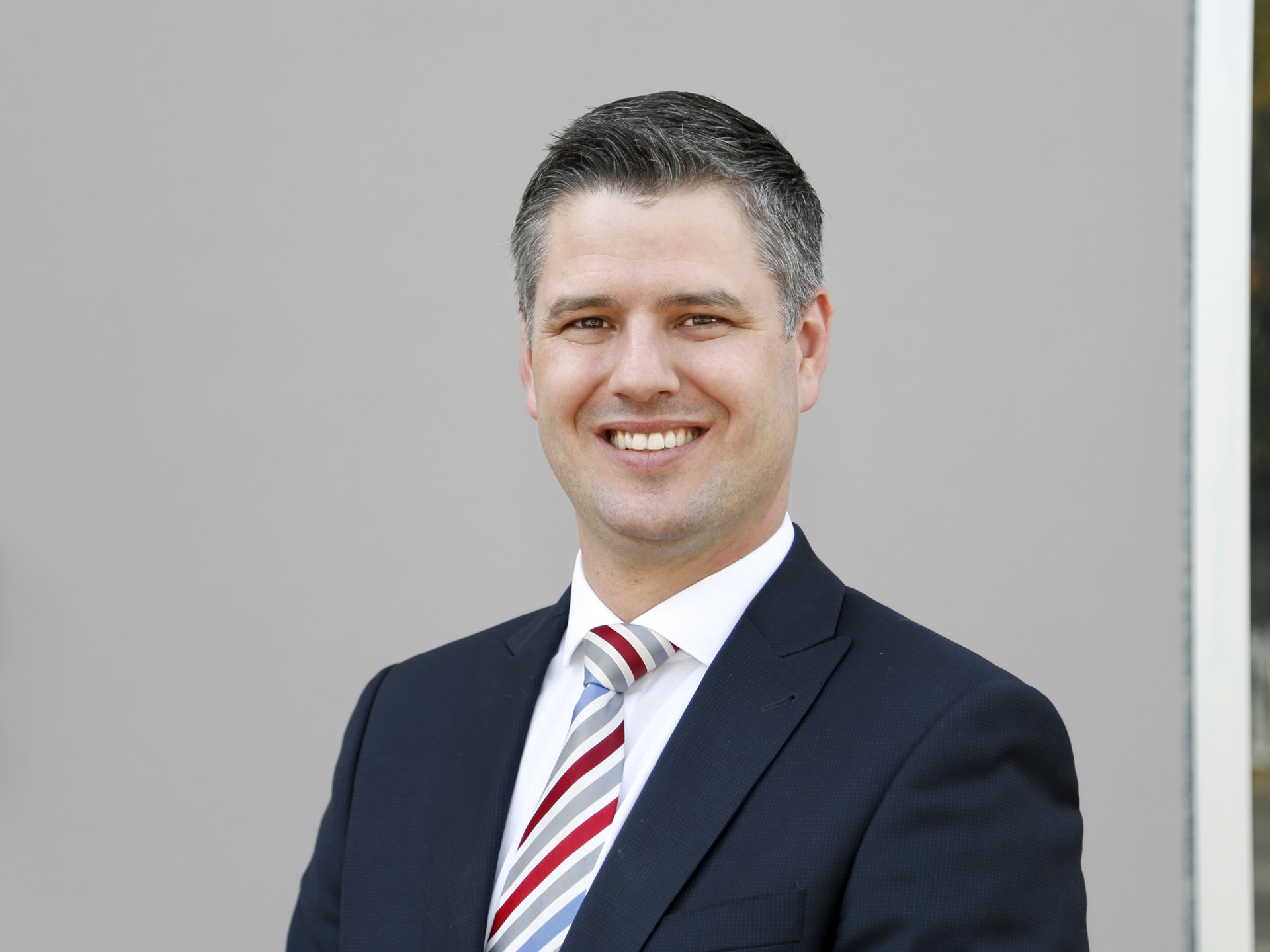 Being a successful property consultant and director of a leading real estate agency is no easy feat. However, Matt Seabrook exceeds at both roles, and continues to rise to the challenge.
A true country boy, growing up in a farming family, Matt had little to complain about. He received a private education, had the opportunity to further his studies at Uni and join the family business. All the stars were aligned, but not for Matt. Matt wanted to carve his own destiny. 7 years ago he left the family business and moved to the city with no idea or picture of what his future held.
He found an opportunity at Stuart Weston, an absolute virgin to the industry but with a dream and desire to succeed.
Since his leap of faith, Matt has acquired 100% ownership of the Stuart Weston Real Estate office, bought new office premises, grown the Stuart Weston team as well as his own personal EBU by taking on a buyer manager and a personal assistant and is on target to grow his personal GCI to over a million dollars.
Matt understands the importance of systems, running and managing an effective business and team and building an impenetrable culture.
4. Jay Standley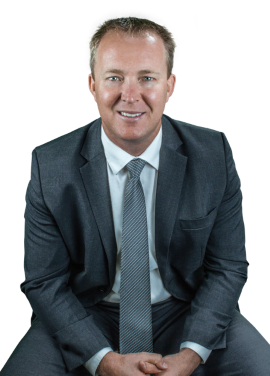 A first-rate negotiator with a reputation for achieving results above expectation, Jay Standley is Bunbury's most successful agent. A consummate professional renowned for his frank and straightforward approach, Jay commenced his real estate career 15 years ago and has set a number of national real estate sales records including highest selling real estate agent in the WHOLE of Western Australia for 6 consecutive years (2008, 2009, 2010, 2011, 2012, 2013) and Grandmaster Salesperson.
Remarkably, Jay has not allowed 'small town syndrome' to limit his success. Limited buyers, NO PROBLEM, lower than average selling prices, NO PROBLEM!
Jay has the goal of one day summiting Mount Everest, this in itself speaks volumes for his character and drive for success. Constantly exploring new and innovative ways to achieve the best results for his clients, Jay has a genuine passion (obsession almost!) for real estate.
If you were a boxer you would want Muhammad Ali as your trainer, if you were a sprinter there is no question you would want Usain Bolt, at this year's Home-Grown Heroes you get the opportunity to learn from one of WA's very own real estate champions, DON'T MISS IT!
5. Damien Oliver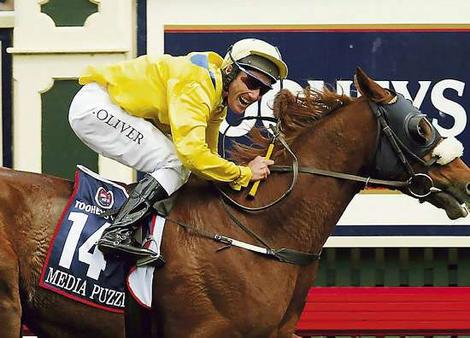 Though we may not always realize it, life's limitations can sometimes inspire us to strive for heights we may not have reached otherwise. This is an inspiring story of overcoming adversity and tremendous obstacles in order to reach your goals.
Damien Oliver is an Australian professional race jockey. A three-time Melbourne Cup winner, four-time Caulfield Cup winner and three-time Cox Plate winner, Damien is highly decorated and arguably one of Australia's best ever jockeys, yet his greatest accomplishment was his will and tenacity in the face of adversity.
The week before the 2002 Melbourne Cup, Jason Oliver, Damien's older brother, was fatally injured in a training accident while riding an unraced horse at Belmont Race Course in Perth. Taken to Royal Perth Hospital, Jason never regained consciousness and died. A similar tragedy claimed the life of his father in 1975. While competing in the Boulder Cup at Kalgoorlie, Ray Oliver was involved in a five-horse fall, he was knocked unconscious in the fall, never regained consciousness and died.
Many would have understood if Damien turned his back on the sport for good, he never considered that an option. Damien's decision to return to Melbourne following Jason's death and compete in the Melbourne Cup captured the attention of his fellow countrymen as well as racing enthusiasts around the world. He dedicated his victory in the 2002 Melbourne Cup to his brother. His winning ride has since been selected by Sport Australia Hall of Fame as one of the most memorable moments in the country's sporting history.
6. Chris Murphy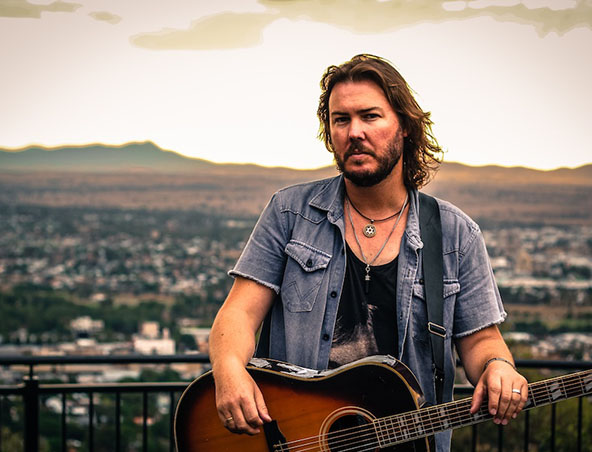 When we are growing up, they say we can be whatever we want to be but when we get older they say we should not chase our passion because it is not realistic. Chris called BULLSHIT! He says the most amazing experience in the world is working towards a goal that truly interests you, truly sets your blood on fire, and motivates you to do more than yesterday.
After nearly 25 years in the music industry, Chris Murphy continues to be one of the most in-demand entertainers in Western Australia. He is perhaps best known in Australia for his electrifying performance of Evie (Part 1) on Australian Idol in 2006. Marcia Hines noted that it was "One of the most exciting performances we've ever seen on that stage" and Mark Holden awarded it one of his signature 'Touchdowns'!
One of the highlights of Chris' post-Idol run was performing 'Waltzing Matilda' to 100,000 people at the MCG before the 2006 AFL Grand Final. Draped in the team colours of that year's premiership side, the West Coast Eagles, it was a moment very few performers have been privileged to experience.
Over the years, Chris has been a stand out support act for Australian music legends including John Farnham, Jimmy Barnes, Daryl Braithwaite, The Black Sorrows, James Reyne, Ross Wilson, Jon Stevens, Icehouse, Mental as Anything, Gang Gajang, Richard Clapton, Vika & Linda Bull, Rick Price and Mark Seymour (of Hunters & Collectors).
This year at Home-Grown Heroes you will not only get to hear this amazing story of fighting to succeed in one of the toughest industries in the world, a story of chasing your dreams, a story of passion and the relentless drive to live it, but you will also be in the fortunate position to be entertained by Chris Murphy live on stage playing some of his greatest hits and popular covers.
7. Ryan Thompson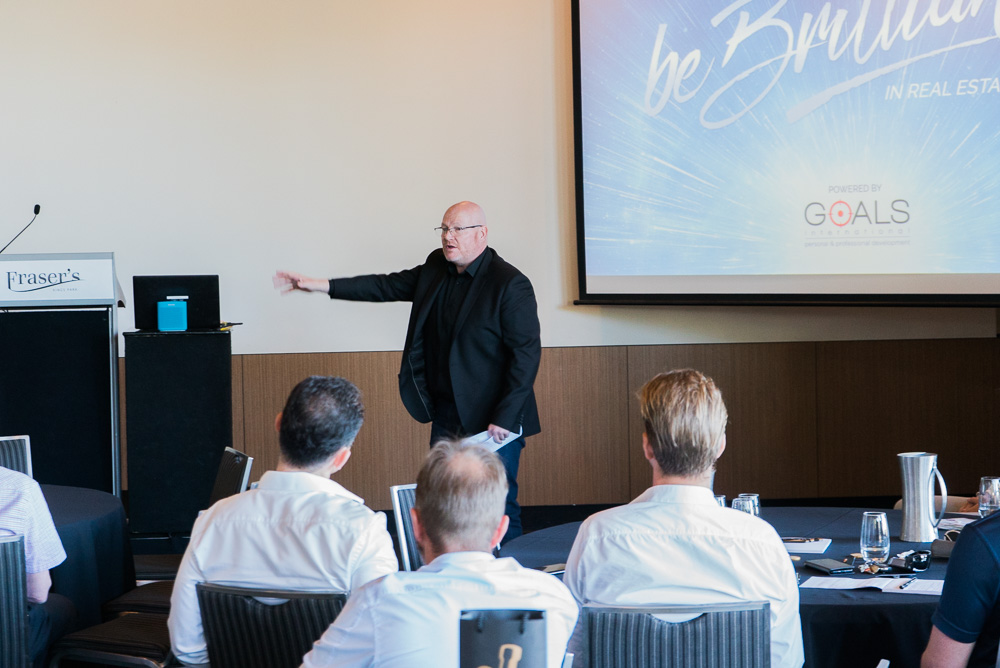 Ryan Thompson is the founder of Goals International, a company that specialises in the professional development of individuals and organisations. He works with sales executives and business owners who want to improve performance, boost sales and increase profits.
With a 20-year career in real estate sales and marketing and an owner of multiply successful businesses, including two real estate offices, Ryan found his ultimate passion and true calling in performance coaching and mentoring.
He credits his personal success to his strong belief in ongoing and up-to-the-minute training. For Ryan, success is watching his clients overcome challenges, thrive and grow into reaching their potential.
He has been involved in over 3000 real estate transactions and has trained over 500 real estate agents and personally coached over 250 including the likes of Vivien Yap, Daniel Gonzalez, James Thompson, Lara Sadowski, Matt Seabrook and Ben Hatch.