Description
Join us for the next By ThoughtWorks tech-talk series. Mingle, learn, and hang out with those wanting to keep up with the latest in technology. It's our shout, so please join us for a fun and casual session over some light refreshments and food.
Holistic Approach to Cloud Adoption
The world is at an inflection point with public cloud adoption where many of the barriers have been removed, even in regulated industries. We now have a range of vendors to choose from and ample technical advice on how to design around each vendor's offering.
However, we still see customers struggling to get real business value from their cloud adoption efforts. Skyrocketing costs, schedule delays and a skills shortage are pain points that we hear repeatedly. We have found that the most successful moves to public cloud are those that take a holistic approach. A shift to cloud requires more than a simple change of infrastructure. Few businesses realise that their move to cloud is actually a major software investment and that their cloud environments need to be managed as software assets.
In this talk, we'll discuss some of the organisational, operational and technical changes that need to be made in order to broaden the software delivery process to encompass defining, creating and operating virtual hosting environments in the cloud.
If you are a software professional such as a Developer, BA, QA, PM or Architect who wants to know more about holistic cloud adoption, then sign up and join us in the discussion!
SPEAKER
Scott Shaw, Head of Technology, ThoughtWorks - Australia
As the Head of Technology for ThoughtWorks in Australia, Scott divides his time between professional services leadership and consulting. As a consultant, he helps enterprise customers to shape their technology to align with 21st-century practices like cloud, continuous delivery, microservices and lean governance. As a lifelong programmer and technology professional, Scott has designed and worked on distributed systems of every imaginable size and shape. When he's not in meetings, Scott enjoys writing Clojure code.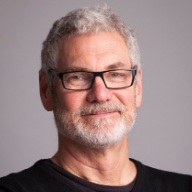 AGENDA:
5.30- 6.00 pm - Arrive and Networking Drinks and Nibbles
6.00 - 7.00 pm - Presentation and Discussion
7.00 - 8.00 pm - Networking and Drinks
8.00 pm - Close
Register now as places are limited!