Art with Mr Tangy! Haitian Tap Tap (Artwork) This is Year 1-3. Year 4 & above are welcome and they will add on an extra background to it.
About this event
These Haitian tap taps pull out all the stops! After drawing a simple bus, students will get to use bright liquid watercolour paint and a variety of embellishments to turn their humble bus into a vibrant Haitian Tap Tap. To make it more interesting students will also use other medias like textas, oil pastels, washi tape, tin foil and paint markers. The consistent use of bright colours and the repetition of embellishments will create unity on every unique bus. For sure, this lesson is a fun ride.
This is a 2-hour session.
ABOUT TAP TAPS IN HAITI
Tap Taps are brightly coloured buses or trucks that travel the roads of Haiti, taking passengers to their desired destinations. The artwork on each Tap Tap is unique and features a variety of shapes, patterns, slogans, animals and portraits.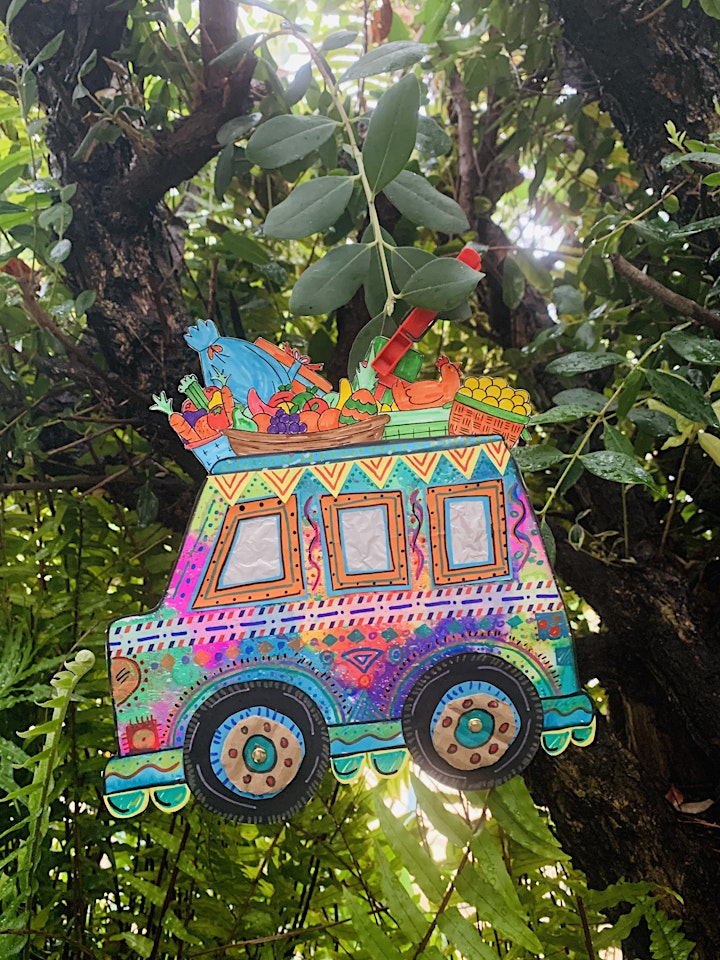 About Mr Tangy
Christian graduated from University of Adelaide in 1998, majoring Design Studies (Archi). Two years after he completed Master of Urban Design from University of Sydney and started teaching in one of the leading international schools in Malaysia. He later obtained PGCE major in Design Technology from University of Cape Town. In 2010 Christian moved to Western Australia where he now calls home.
He is currently teaching Art and Music in one of the local primary schools. He loves working with children especially in the area of the arts to encourage kids to develop their creativity.
Christian is married to Angela and they have two young active boys which absolutely drive them insane (seriously!)