Be in the studio audience for Seven's brand-new show HOLEY MOLEY! The most epic mini-golf competition in the world is almost here!
About this Event
HOLEY MOLEY is an unmissable family event featuring golf lovers from around the country competing on a supersized miniature golf course, with outrageous obstacles and wacky twists along the way!
Our superstar Host & Commentators will be joined by contestants from all backgrounds as they battle it out on our crazy course.
Book your audience tickets now to be a part of Australia's craziest golf competition on the most outrageous golf course ever built!
WHERE: ALEXANDRA HILLS HOTEL for courtesy bus transfer to the Holey Moley course (see below map)
WHEN: SATURDAY 10TH OCTOBER 2020, 10.30PM
REGISTER FOR FREE TICKETS NOW! Please note that tickets will be allocated on a first in first served basis, so make sure you register for your FREE tickets today! Audience members must be 8+.
SHOW LOCATION: Audience members to meet in the carpark at the Alexandra Hills Hotel, corner McDonald & Finucane Roads, Alexandra Hills QLD (see below map). Please make your way to our Audience Team for registration.
DRESS CODE: Holey Moley is a fun, family-friendly event with a smart casual dress code. You will be on camera, and when you look great, the show will look great! Please note that for your safety and comfort, all audience members must wear flat, enclosed footwear, and please dress appropriately for the weather.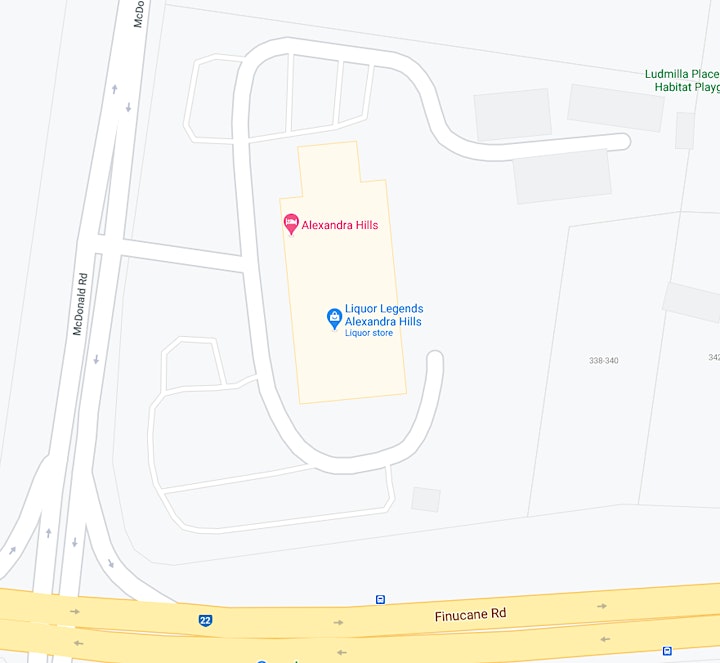 HOLEY MOLEY - AUDIENCE FAQ'S
How much do tickets cost?
Tickets are free!
Where is the show filmed?
Holey Moley is being filmed at our fabulous custom built miniature golf course set located in Thornlands, QLD. Due to parking and transport restrictions at the course, all Audience must meet at the Alexandra Hills Hotel carpark (as per the map above) for registration, COVID checks and then our courtesy bus transfer to the Holey Moley set.
How long is the show?
Record/show times may vary, but expect to be at the venue for approximately 4 to 5 hours. Please arrive at the meeting point at the advised time. The approximate finish times will be noted on your tickets.
I require special access/assistance - who do I notify?
Please contact our Audience Team at hmaudience@eurekaproductions.com.au with any special access/assistance requirements
What are the COVID checks for Audience?
In compliance with QLD Government advice and for your safety, COVID-19 regulations will be in place. On the day of attendance, all audience members must use the hand sanitiser provided at the Audience Registration Meeting Point, then have their temperature taken by our Audience Team – only those within the normal temperature range will be permitted entry. All Audience members must also read and sign our Audience Release - which covers COVID-safe requirements - prior to entry.
Why is there a dress code?
We want your audience experience to be fun and memorable... while you should always be comfortable, remember that you'll be on camera, so we kindly ask our audience members to dress in smart casual attire. Please note that filming will be outside, so make sure you are dressed appropriately for the weather. Audience members are required to stand during recording, so please also wear comfortable enclosed footwear.
Am I guaranteed a seat with my ticket?
Holey Moley studio audience will be required to stand while the show is being recorded. We will have some off-camera seating available for those who need it.
Why do we need to sign a release form?
Holey Moley will be pre-recorded, so all of our audience members must agree not to disclose any details about the show before it airs on the Seven Network at a later date. We don't want any spoilers for the viewing audience at home! Our Audience Release form also includes all of our Audience Terms & Conditions and COVID-safe requirements, so it's very important for everyone to read prior to signing at registration.
Why is there a minimum age for audience members?
We find that younger audience members may become a bit restless during recording of the show. We apologise for any disappointment. All studio audience members must be 8 years of age and over. Children under 16 years of age must be accompanied by an adult.
What are my transport/parking options for getting to and from the event?
For public transport options to the Alexandra Hills Hotel, please visit the TransLink website at www.translink.com.au or call 13 12 30.
Free parking is available in the Alexandra Hills Hotel carpark.
I'm completing my ticket registration and there's a promo code field - do I need one?
Promo codes are generally used for administration purposes, so you don't need one to complete your booking.
Is it okay if the name on my tickets or registration doesn't match the person who attends?
Tickets for Holey Moley are non-transferrable. If you have booked tickets but can no longer attend, please make sure you cancel them so that your seats can be reallocated. All audience members must be registered, complete COVID checks and sign our Audience Release forms prior to bus transfers to the Holey Moley set.
Will food and drinks be available?
Once you arrive at the show's venue there will be water and snacks available. We suggest that you eat before your arrival and bring some snacks with you. Please note that food and drinks must not be visible at any time during recording of the show.
What can I bring with me to Holey Moley?
Large bags or luggage/suitcases are not permitted, and there is no cloakroom at our venue. Smaller bags/handbags are fine. We would love you to bring posters and signs to encourage our golfers (please ensure signs are not offensive).
Am I allowed to bring my phone/camera?
NO photographic or recording equipment of any kind will be permitted in the venue. We will require ALL PHONES TO BE SWITCHED OFF prior to entering the venue. We reserve the right to remove you from the venue if your phone/recording device is not switched off and believe any recordings or photographs have been taken. All audience terms and conditions are in our Audience Release provided to you when you complete your ticket registration.
Does having a ticket guarantee entry into the venue?
We try to ticket accurately for the show, however ticketing operates on a first come first served basis and at the discretion of the Producer. We advise you to please arrive on time for audience registration.
How can I contact the organiser with any questions?
For any questions, please contact our Audience Team at hmaudience@eurekaproductions.com.au