Multiple Dates
Holding Patterns: Crossing Threads® at 4A Centre for Contemporary Asian Art
Holding Patterns: Crossing Threads® at 4A Centre for Contemporary Asian Art - register to visit
About this event
Sydney
Holding Patterns: Crossing Threads®
Meet the Artists: Saturday 8 August 1pm-4pm
Exhibition Period: 6-30 August
4A HAYMARKET
181-187 Hay St, Haymarket, NSW 2000
In a period of uncertainty and stasis, artists have demonstrated the capacity of human creativity through artistic innovation, lateral thought, and inspired action. In our current period of changes and shifts, 4A is pleased to invite you to engage with Holding Patterns, a series of four solo exhibitions on view from July to October. Curated by Con Gerakaris and Reina Takeuchi, these exhibitions highlight and support the works of Sydney-based artists Kien Situ, Crossing Threads®, Shireen Taweel and Sofiyah Ruqayah, utilising our ground-floor gallery space and windows out onto Haymarket's streets.
Crossing Threads® is the collaborative work of Australian-born sisters of Filipino heritage Lauren Hernandez (b. 1988, Sydney) and Kass Hernandez (b. 1989, Sydney). These self-taught tapestry artists first explored the practice of weaving in early 2015 by attending a beginner's workshop. Known for their large-scale and highly textural handwoven pieces, the Hernandez sisters seek to emulate the natural forms found in nature. Their carefully curated fibre selections include Australian Merino wool, plant-based fibres, up-cycled/dead-stock fabrics and other foraged items that aren't traditionally used in fibre art. Their practice has led them to develop their recognisable 'interknot' technique, made up of intertwining hand-knotted chains of varying texture and thickness which graduate to a relief. The artists continually draw spiritual inspiration from their surrounding landscapes and personal experiences and are materialised through their abstract designs.
In line with COVIDSafe visitor limits, it is recommended that visitors pre-book preferred gallery viewing times. Click here to read current visitor guidelines for 4A.
Holding Patterns: Crossing Threads® is exhibited at 4A Centre for Contemporary Asian Art from 6 August to 30 August 2020.
Images courtesy of Crossing Threads®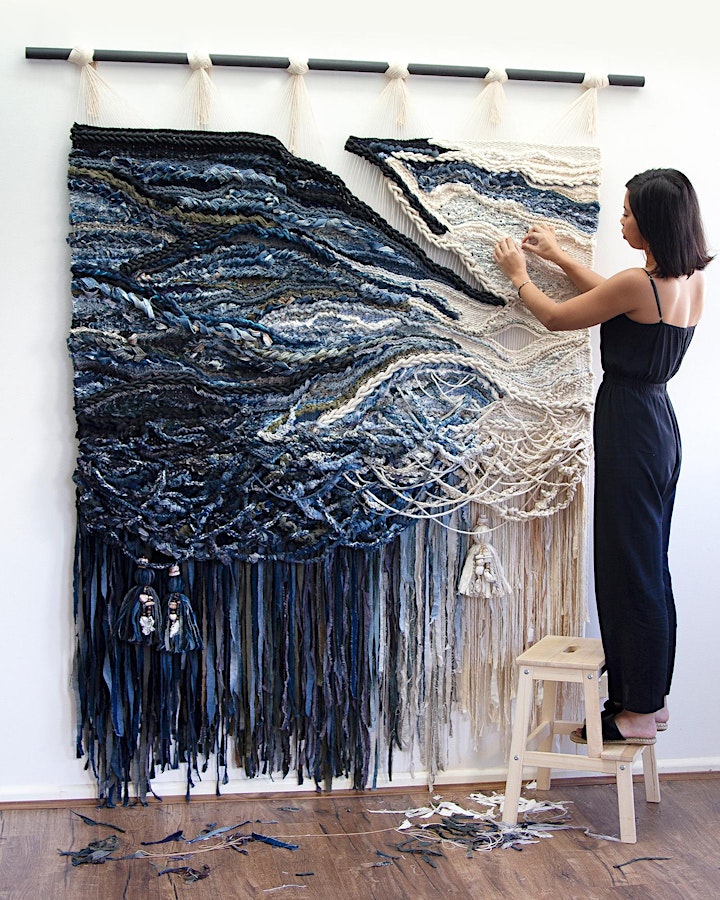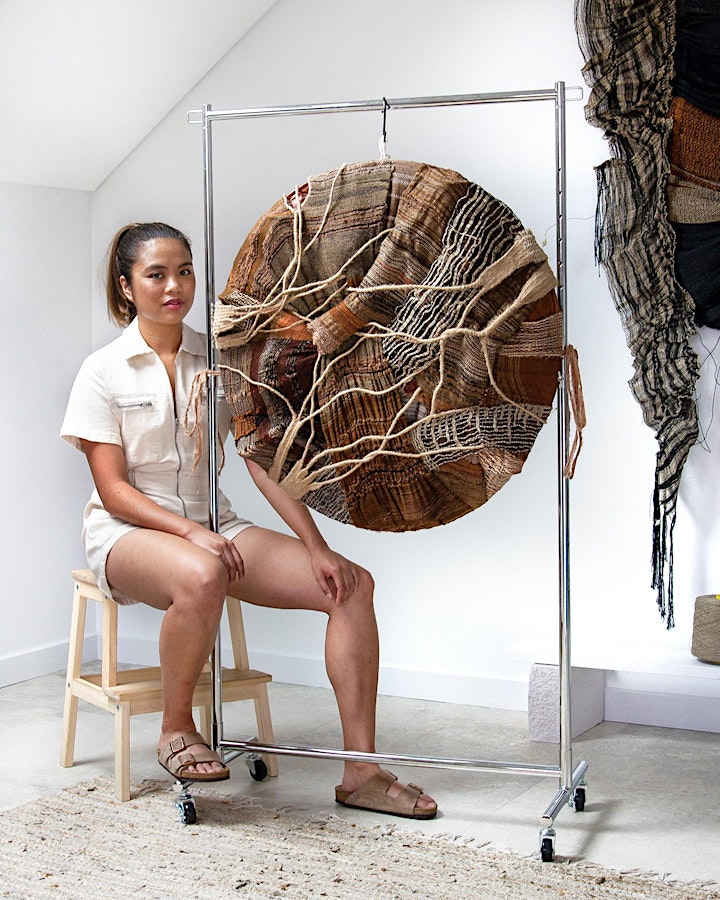 Organiser of Holding Patterns: Crossing Threads® at 4A Centre for Contemporary Asian Art
4A Centre for Contemporary Asian Art fosters excellence and innovation in contemporary Asian and Australian culture through research, documentation, development, discussion and presentation of contemporary visual art.
We believe that Asian cultural thinking will have an important impact on the future. 4A's aim is to ensure contemporary visual art plays a central role in understanding the dynamic relationship between Australia and the Asia-Pacific region.
4A has a distinctive approach to addressing Australia's cultural diversity through a dynamic program including local and international exhibitions, public programs, workshops, seminars, symposiums and community activities. These have been recognised locally and internationally as having raised awareness of Asian-Australian art and culture and Australia's place in the Asia-Pacific region.