Actions and Detail Panel
Hoists and Manual Handling
Fri. 3 November 2017, 10:00 am – 1:00 pm AEDT
Description

Fisher Lane Mobility is proud to present the Hoist and Manual Handling Workshop for 2017.

This half day session (10:00am - 1:00pm) will be held in the Fisher Lane Mobility Braybrook training rooms and will be hosted by our Product Consultant Nick Mavroudis.

Our workshops are capped to 25 attendees to ensure ample opportunity for question time and attendee participation.

AGENDA
Nick will be identifying the key differences between the range of hoists and the variety of environments they fit in application.
You'll also be hands on with some manual transfer aids to assist carers and clients in transfers.
With the increasing need for efficiency in the healthcare sector and a growing focus on patient and caregivers needs and safety, top class transfer products are essential.

The aim for Hoist and Manual Handling Workshop is to achieve the greatest outcome for their client, avoid heavy lifting situations which can put caregiver's back at risk at the same time as providing the healthcare sector with the most cost effective solutions.
A BIT ABOUT THE PRESENTER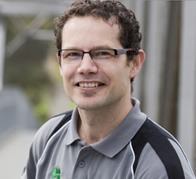 Nick has been a member of the Fisher Lane Mobility team for the last 12 years.
Starting in the warehouse, he progressed in to the sales team assisting Occupational Therapists in
seating their clients with recliners and manual wheelchairs.

Over the last 5 - 6 years Nick has taken on extensive external training on building his skills in high end
scripted power and manual wheelchairs, working with clients who might have basic mobility needs
to clients with much more specific requirements due to their diagnosis (MS, MND etc).

The philosophy Nick works by on a daily basis:
'We will work tirelessly as a team to achieve the
greatest outcome for our clients & their support network'.