Description
Our first ever Featured Designer Event with Miri Segalowitz from Quomode!
She will be bringing along her educational ideation game: Trigger Tower
This game is about honing your real world creativity techniques in a fun and safe environment. Players use triggers to modify already existing ideas and turn them into completely original ideas. Challenge your friends (or yourself) by 'performing' (explain, perform, or draw) the most complex stack you can manage and claim your win with a kick ass explanation. May the best bull-shitter win!
Have a great laugh and learn heaps at the same time.
Get a preview of the rules to Trigger Tower at https://www.youtube.com/watch?v=2phu5Md8s_E
Be sure to bring
- the tools of your trade (e.g. musical instrument, sketch pads, etc)
- a source idea (song, drawing, monologue, existing idea)
- a brazen attitude
Half-Monster Games will also bring along its full range of released and upcoming games to try for free.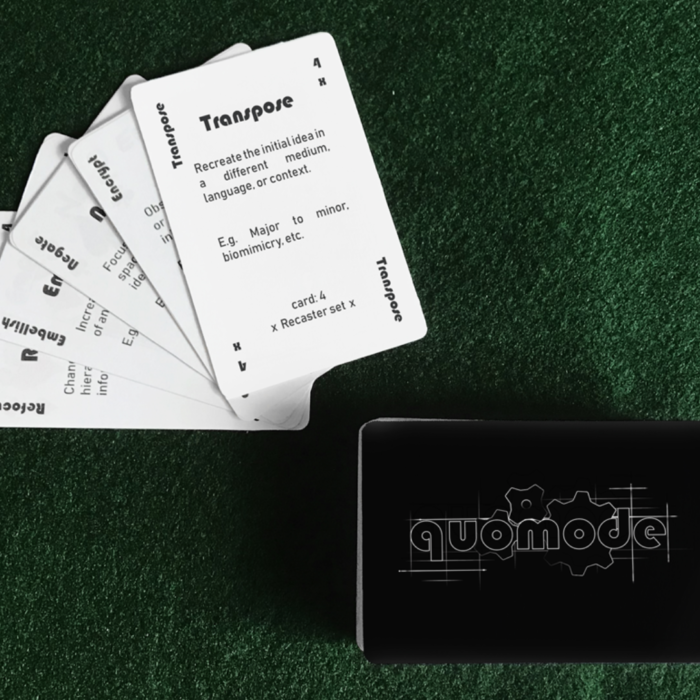 T
his is a super child-friendly venue and event! We will all be bringing our own kids to play in Jugar's massive play area. Ages 2+, feel free to bring anyone along you like, of any age!