You're not the best, but you're all thats left! Don the cowl, no matter how terrible your powers, because everyone can be a hero in TMIASH!
About this Event
Trust Me, I'm a Superhero! is the next amazing game developed by Half-Monster Games, a tabletop game design company in Brisbane, Queensland, Australia.
Join us for a fun game night on Discord playing this awesome new game where you're Earth's Most Awful Heroes but you're trying to save the day anyway!
In each round, first, you'll pick a Super and a Power from your hand, creating whacky combinations like "Spectral Bike", "Were-Hammer" and "The Human Calzone!"
Second, a VICTIM will draw a CALL FOR HELP CARD: everything from "My cat is stuck in a tree!" to "Supervillains are attacking the city and dented my car!"
Finally, argue and debate about why your AWFUL POWERS are perfectly suited to solving the situation, in order to answer the call and win the round!
Keep playing until someone has won thrice, and you now have the new leader of your Super League!
Join our Discord server in advance - https://discord.gg/NYxwAzb
Jump on and we'll help you into a game through tabletopia - https://tabletopia.com/games/trust-me-i-m-a-superhero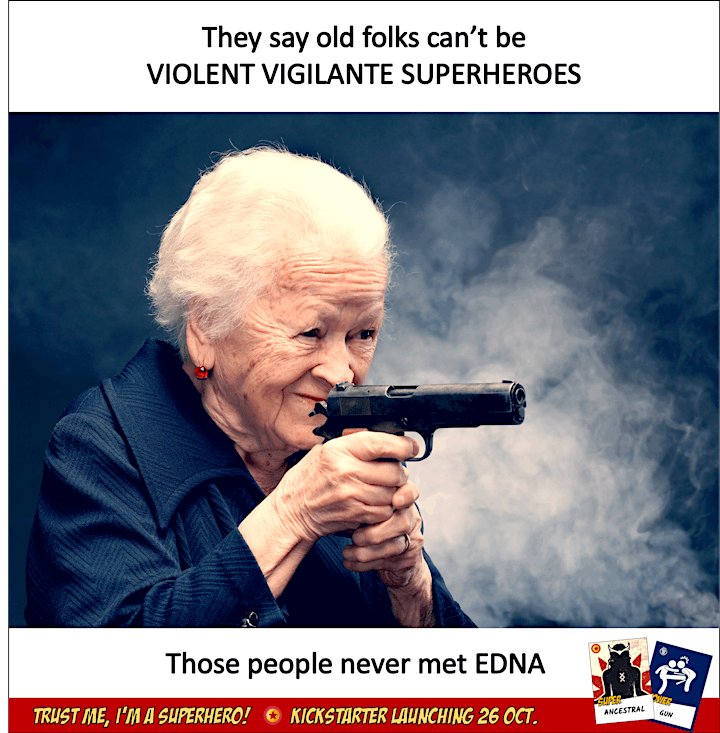 This game will be launching on KICKSTARTER on the 27th of OCTOBER, so we need your help to test it and make sure it shines like gold!
Everyone who tries the game and lets us know what they think will be included in the rule comic to say thank you for helping us develop the game.
Fun, fast, furious, and unethical - save the day and join us for a game of TRUST ME I'M A SUPERHERO!
--------------------------------------
If you'd like a sneak peek of some of the whacky cards and combinations, check out the TERRIBLESUPERCOMBINATOR through the link below!