A free boardgame design workshop suitable for all ages. Materials will be supplied, so just come along and enjoy making a game to take home!
About this event
Learn to Design and Prototype Your Very Own Board Game!
Jack and the gang have been making boardgames here in Brisbane for over 5 years, and can show you how to do it - from initial ideas to a playable prototype you can hold in your hands, take home, and play/keep working on afterwards.
Open to All Ages and Safely Supervised
This is 100% suitable for kids with big imaginations and keen to learn a little crafty skills. We'll have paper, pens, colouring in materials, templates for cards/boards/boxes, scissors (with lots of supervision!) and enough space to spread out and make games solo/with a parent/in a group!
Take Home What You Make
The goal of the workshop (which has been run at three schools here in Brisbane) is to have a handmade box with tokens, boards, cards, rules, and etc all ready to take home and try out. We will have a limited supply of game tokens and dice as well to help with those aspects.
If you make your game in a group, you can collect contact details to get together later and keep trying it out!
Serious Game Design Skills for Local Designers
While this is all ages, we are teaching the same skills that we personally use to create all of our tabletop games. You can see our range at our website, and we're always on the lookout for those with the grit and gumption to make games to chat to more about partnerships and opportunities. If you have a game concept or prototype you're thinking of publishing or taking to Kickstarter/Gamefound, we'll be happy to chat about our Ink & Gumption Production Partnerships Program built specifically for helping other designers get their break in the tabletop industry.
Photos of some games made in the school workshops below
Also, Jack's talk to a class about making and designing games, and how you can get into the industry yourself! Video link below: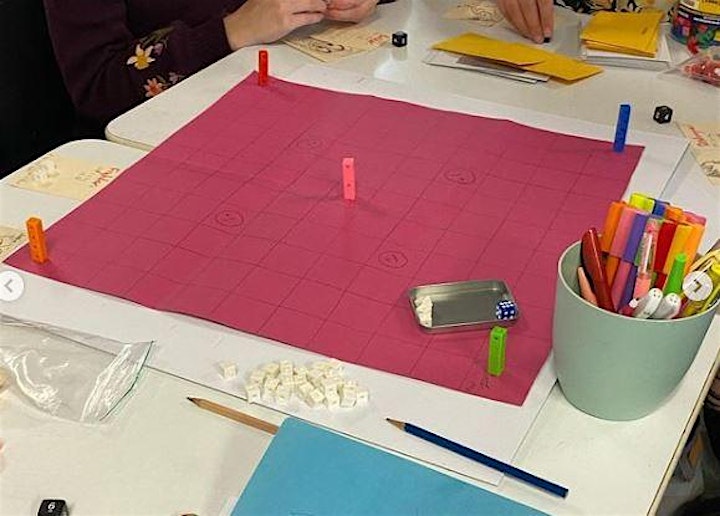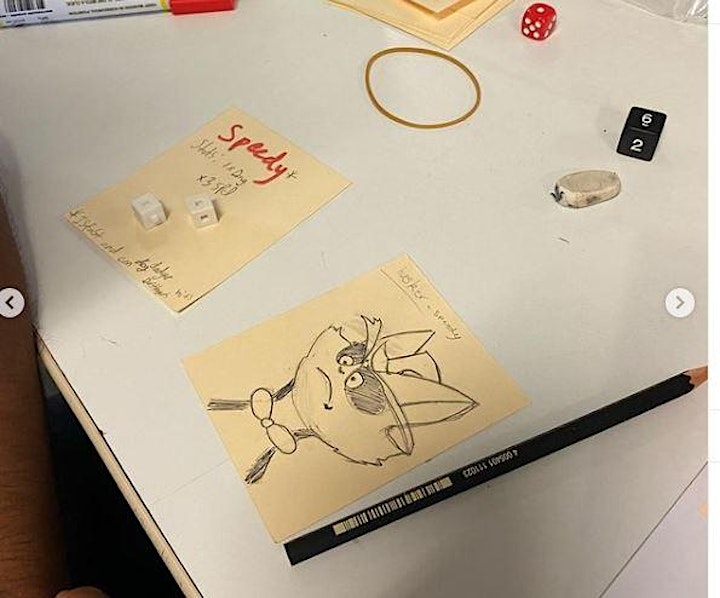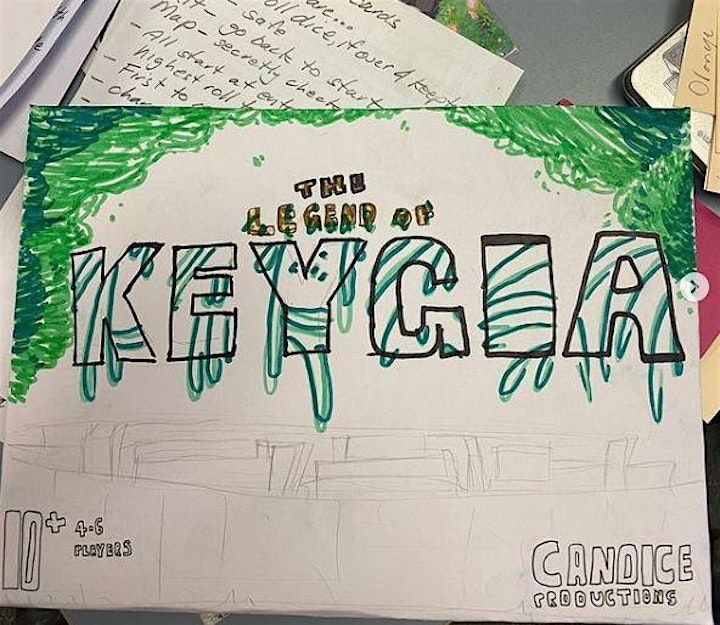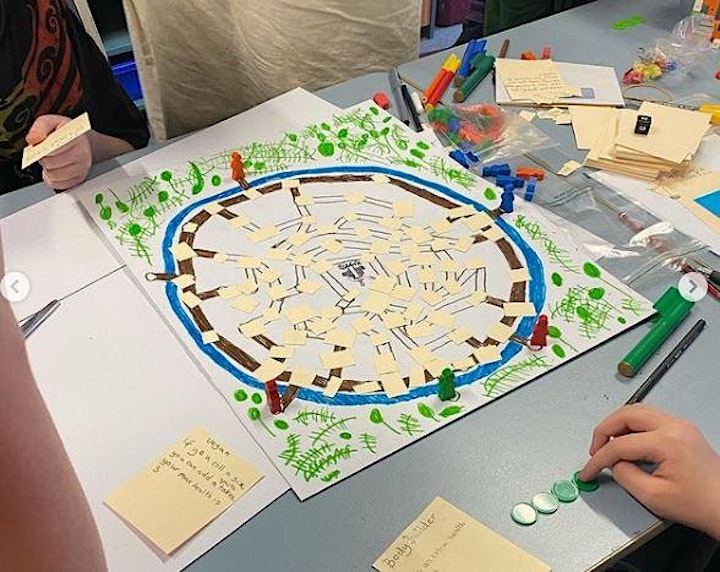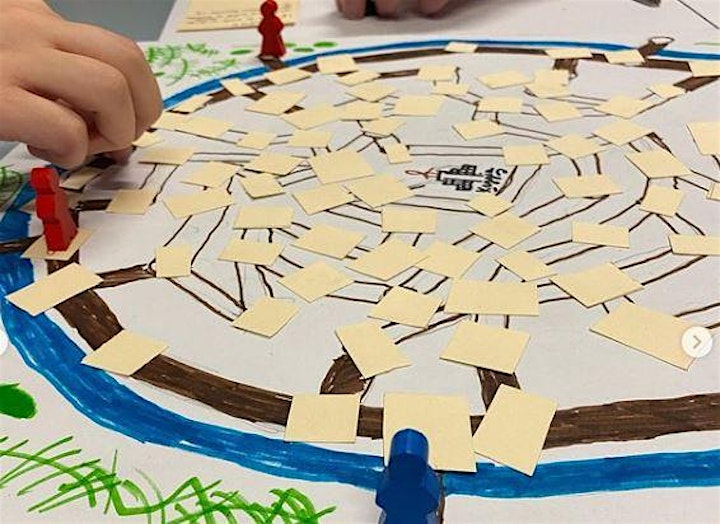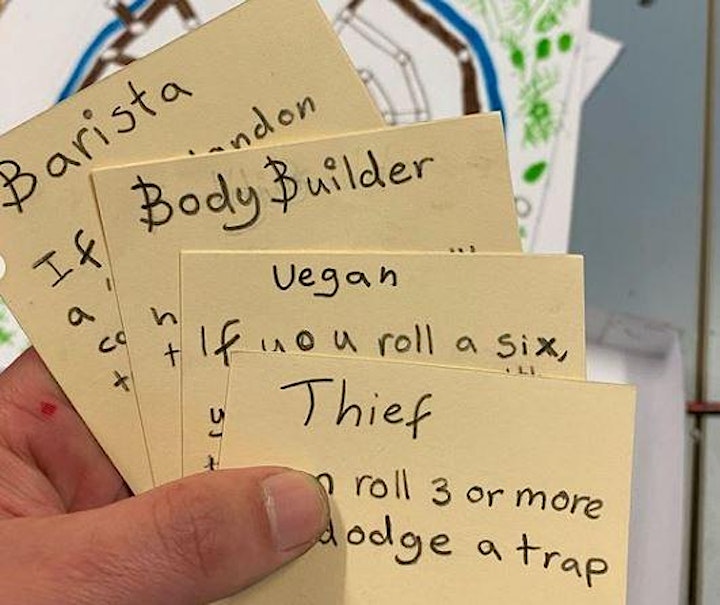 Organiser of HMG x GO423 x Brisbane Powerhouse Boardgame Design Workshop (FREE!)
Half-Monster Games is an award-winning board game company based right here in Brisbane, Australia. We have made and run many live-action roleplay games in public spaces, including One-Shot Western, Starblammo LARP and the Queensland University of Technology Monster Megagame. Making fun, safe, immersive and enlightening games at huge scales is our specialty, and something we're more than eager to bring to you to enjoy.