HKTDC Webinar Series 2021: AU-HK Bilateral Trade & Investment Relations
HKTDC Webinar Series 2021- "Thriving On Collaboration & People-to-people Link"
About this event
About the webinar
Hong Kong has one of the largest Australian communities with around 100,000 Australians residing in Hong Kong and was Australia's fifth-largest source of total foreign investment reaching AUD141.6 billion at the end of 2020. This includes direct, portfolio investment and other investments. The number sees the greatest growth amongst the top five foreign investors in Australia at 10.9% growth across a 5-year trend.
There is no doubt that Australia and Hong Kong has a long-standing relationship, driven by strong bilateral trade & investment and most importantly, a close-knitted people-to-people link through a vibrant business presence in each other's economies.
Join us at this panel discussion on the topic "Australia-Hong Kong Investment Relations: Thriving on collaboration and strong people-to-people link", where senior executives from two well-established HK companies will share their thoughts on how collaboration and people-to-people-link bring a positive impact to financial & social prosperity through investment.
Cannot make it to the webinar? Register anyway and we will email you the recording afterwards!
RSVP by 30 July 2021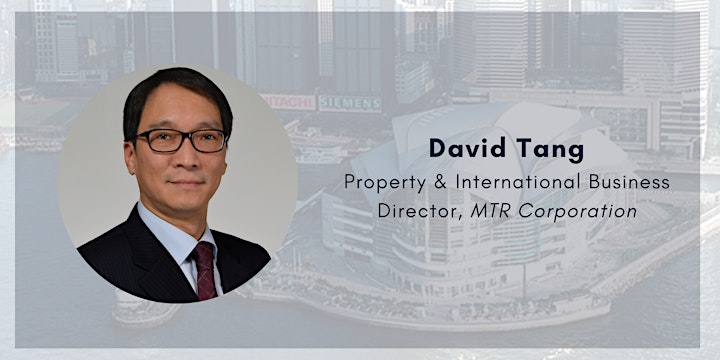 David Tang has close to 20 years of working experience in contract administration, project management and quantity surveying in the UK and Hong Kong. David joined MTR Corporation in August 2004 and has been the property and International Business Director since 22 Feb 2021 where he is responsible for all property development projects as well as asset and leasing management of investment properties and property management business of the company in Hong Kong, and overseeing the Company's Australian and European businesses.
Mr. Tang is a co-opted member of the Public Private Partnership Projects Committee under the Board of the West Kowloon Cultural District Authority and a former non-executive director of the Urban Renewal Authority of the HKSAR government. He is also an adjunct professor in the Department of Real Estate Construction at The University of Hong Kong.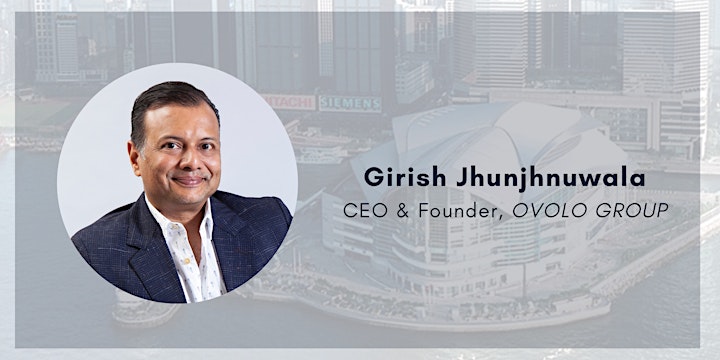 Mr Girish Jhunjhnuwala is the Founder and CEO of Ovolo Group, which owns and operates hotels in Australia, Hong Kong, and Bali. Founded in 2010, he has led Ovolo to continuously challenge industry conventions, bringing on new approaches aimed at the modern traveller. Since then, Ovolo Hotels has grown into a diversified group with an international collection of thirteen designer properties across these regions and plans to keep growing.
The Ovolo experience is driven by his desire for all-inclusivity, which is a promise to guests that once checked in, all key touchpoints of the hotel are truly free. This is joined by another of Ovolo's signature characteristics, which steers away from the traditional "cookie-cutter" approach: each property has its own story, design, and touch.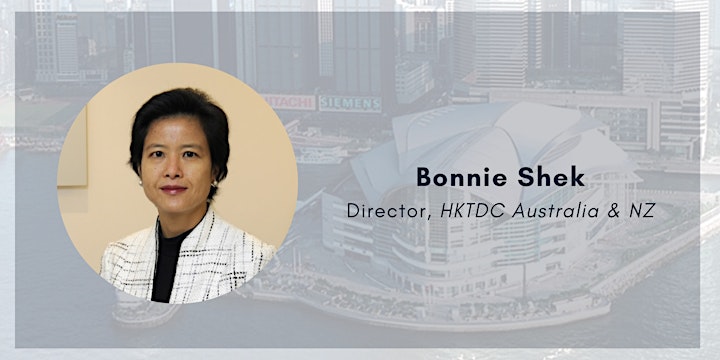 Ms Bonnie Shek leads the HKTDC Sydney office to promote the bilateral trade & investment between HK and the Australasian region. Having grown up in HK, then living in Australia and travelling back & forth to NZ, Bonnie understands the business dynamics among the three economies
She has extensive marketing, business development and management experience in Asia/Pacific. Before joining the HKTDC, she spent over ten years in the telecommunications industry, being responsible for developing marketing strategy and leading the Asia/Pacific consumer team.
Organiser of HKTDC Webinar Series 2021: AU-HK Bilateral Trade & Investment Relations