Men's Health Theme Cemetery Tour at Macquarie Park Cemetery and Crematorium
About this event
Explore the many notable and special individuals buried within Macquarie Park Cemetery and Crematorium. Their stories are brought to life by knowledgeable tour guide, Tom Sweeney, who will passionately share history and extraordinary tales with you.
Men's Health Theme: This tour aims to raise the profile of men's health outcomes and health needs around the country; it celebrates the strengths of men, the contributions they make and the important role they play in society. It will feature Jack Gordon Hides (Explorer), David Paul Landa QC (Politician), 'Don Lane' Morton Donald Isaacson (Entertainer), and OBE 'Rob' Robert John Guest (Performer).
-
9:45am - Check-in outside the Cafe (Map)
10:00am sharp - Tour begins
11:15am - Q&A and enjoy light refreshments
11:45am - Event ends
-
Additional Information
This walking tour is approximately 2km in length with breaks at each location and is completed in 1 hour. Given the nature of the cemetery ground surfaces, power wheelchair users won't be able to complete the full tour. A manual wheelchair user or pram user may need to take their time or attend with assistance. Those with young children are encouraged to use a carrier instead of a pram. If you use any other type of mobility aide, such as crutches or a walking frame, you will need a reasonable level of cardiovascular fitness to complete this tour.
Group tours and walking tours can be organised upon request - email friends@nmclm.com.au.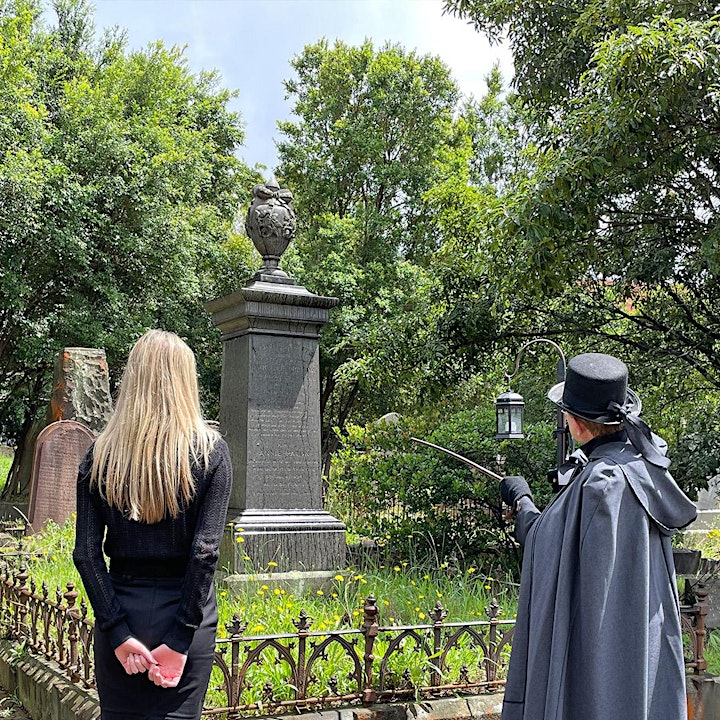 Organiser of History Tour - Men's Health Theme
Northern Cemeteries is a not-for-profit organisation with five unique cemetery sites, four located on Sydney's North Shore (including Macquarie Park) and Sandgate Cemetery located in Newcastle. Tours with different themes will be available throughout the year, so you can join different tours. There is a maximum of 15 (including children) per tour to ensure a great experience for everyone. For more information, visit https://nmclm.com.au/.