Come join Max Savage and the Lofty Mountain Band for a lazy afternoon of filigree fiddle, majestic mandolin and soaring harmonies.
About this Event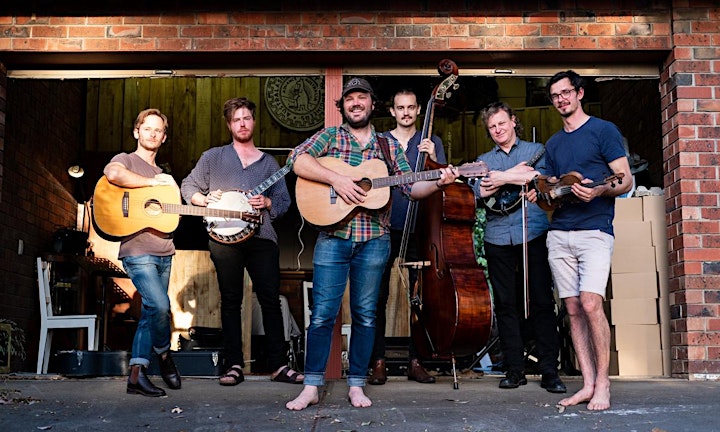 The sun is out, it's heating up and its time to pull the tarp off your BMW R 80 G/S, pop the top of your Datsun 2000 or wind down the windows of your white Torana for a leisurely cruise to the Three Brothers Arms Hotel on the Main street of marvellous Macclesfield in the heart of the hills.
The Lofty Mountain Band are a ragged conference of things with strings: fiddles, guitars, banjos and mandolins, playing a mix of bluegrass, folk and elegiac ballads about miners and 'the man.'
Expect soaring harmonies, filigree and delicate playing, occasional blue jokes and an earnest desire to emulate, with varying success, the sound, style and schtick of the late great John Prine.
Naomi Keyte is one of the country's most ambitious and innovative writers with a unique and highly contemporary take on folk and popular song and an instinct for weaving stories that are both intimate and expansive.
Space is very limited so book in advance.
All are welcome, kids are welcome but don't come if you're crook because of the big world event thing from last year that's still going on. Kids under sixteen are free.