Hill Valley Full Band (6 members) playing LIVE at Angle Vale Tavern Join us for an amazing night of live music and dancing!
About this event
We are SO STOKED to announce this!
For the first time ever, Hill Valley 6 piece FULL BAND WILL BE PLAYING LIVE TO THE PUBLIC!
(They are always usually booked up playing private events & weddings)
So this will be a rare public event for you all to come and dance the night away in front of the full band!
Friday, June 18, Angle Vale Tavern and we assure you this will be MASSIVE!
Catch Chris, Jake, Simon, Cam, Bryan and Cam live for the first time with the 6 piece band in a public setting!
COMMENT, LIKE, SHARE and make this event MASSIVE!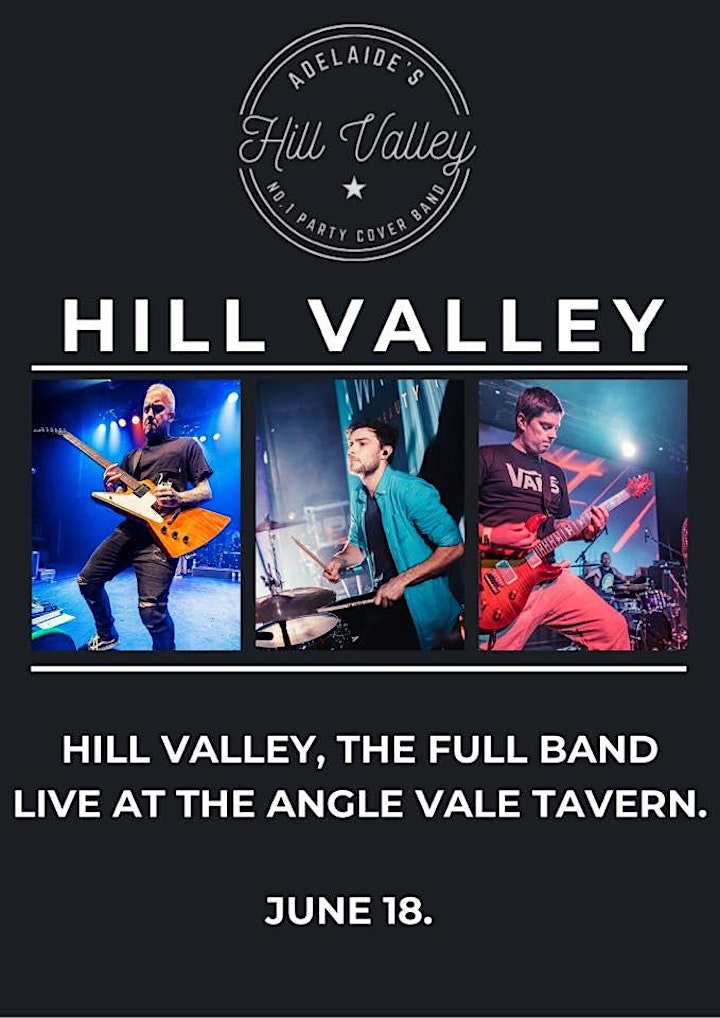 Organiser of Hill Valley FULL 6 PIECE BAND plays live at Angle Vale Tavern