Location
Chartered Accountants Australia & New Zealand
Philip and Kangaroo Rooms - Level 1
33 Erskine Street
Sydney, NSW 2000
Australia
Description
Join us for this special event. Hear from our experts on the latest developments as we explore and discuss the following:
Cyber security – how much of your business is at risk and how to protect it?
Carla Liedtke, Director, Control Risks
A recent survey on resilience undertaken by global risk and strategic consulting firm, Control Risks, showed that most organisations believe cyber issues will be the most disruptive external threat to their organisation over the next 5 years.

In this session we will discuss:

What is cyber security?

What are the cyber trends most effecting Australian businesses?

What are your assets – data, money? Who is likely to attack them? Why people steal them? What can you do to mitigate those risks?

Case studies on what's working and what's not?

Tips on what you can do to better protect and improve your business cyber maturity.
Superannuation Changes Post 2016 Federal Budget
Garvin Jones, Director – Superannuation & Business Solutions, Hill Rogers
Update on the key changes to the superannuation environment including:

Changes to contribution limits

Superannuation pension caps

What to watch out for during the bring forward transitional period

Tips on how to maximise contributions in 2016/17.

Moderated by: John Wilcox, Executive Chairman and Director at Hill Rogers.
The presentations will be followed by an open forum discussion and Q&A.
---
Event Details
4:30pm Registration
4:45pm Presentations and Q&A
6:00pm Drinks & canapés
The Presenters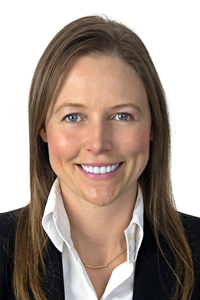 Carla Liedtke, Director, Control Risks
Carla works with clients in a variety of sectors to advise them on a range of investigative, compliance, political risk analysis, crisis and security projects. Carla also works with clients in Australia and New Zealand in the area of cyber security advisory.
Carla worked for many years assisting clients in the areas of compliance, forensics and intelligence. She assisted clients to gather business intelligence on business partners, counter-parties and employees; and to develop and implement robust compliance programmes. She also helps clients recover from serious incidents, such as fraud and corruption, by providing the full range of investigative services. Carla joined Control Risks in 2005 and has worked in Control Risks' London headquarters and its Hong Kong office.
Prior to joining Control Risks, Carla worked as an intelligence analyst for the New South Wales Crime Commission, working on criminal investigations. She conducted extensive work in the areas of firearms-related crime, ethnic gangs, the manufacture and distribution of illicit drugs, money laundering and unsolved murder investigations.
Carla has a bachelor of economics from the University of Sydney. She is also a certified fraud examiner.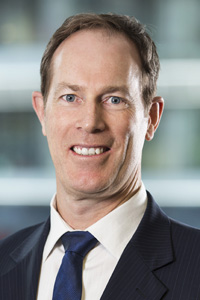 Garvin Jones, Director Superannuation and Business Solutions, Hill Rogers
Garvin's extensive expertise and technical experience in superannuation and business solutions makes him a valuable advisor to his clients, including SMSFs, High Net Worth Individuals and SMEs.
He is passionate about helping people to plan for the transition between work and retirement in a way that sees their financial goals achieved by providing valuable advice on tax planning and compliance, wealth creation plans, retirement planning and regulatory compliance.
As a result of many years of experience, Garvin is well regarded for his technical expertise and practical advice. He believes his role involves challenging clients' strategies and thinking outside the square to cover all aspects of a problem to identify the most advantageous path to success.
Garvin has a Bachelor of Business from Charles Sturt University, is a member of Chartered Accountants Australia and New Zealand as well as an accredited SMSF Specialist Advisor with the SMSF Association (Formally SPAA) and is a CA SMSF Specialist.
We look forward to seeing you there! Please feel free to extend this invitation to your colleagues or other guests who may also be interested in attending this briefing.

---
Hill Rogers proudly supports

---