Description
Following on from our sold out 2019 event, we are hosting an elegant high tea on Sydney's iconic harbourside to celebrate International Women's Day in 2020.
You will have the opportunity to hear from inspiring community leaders Melinda Tankard Reist, Compassion Australia CEO Clare Steele and Dr. Jacqueline Service as well as Compassion Graduate Theresa Ventura who will be sharing some of the challenges women and girls around the world are facing, what has been done so far to overcome these, and how together we can empower girls and women living in poverty.
Gather the ladies in your life and book your table today!
---


TICKETS
$50 per person
$450 for table of ten
Including high tea sponsored by The Fresh Collective


ABOUT PURCHASING YOUR TABLE OF TEN
To purchase your Table of Ten, you will need to select ten 'Table of Ten' tickets. You are only able to purchase ten tickets (no more, no less). Please have the details for each person at your table ready.


RSVP
By Friday 21 February 2020. Please include any dietary requirements.
TICKETS ARE TRANSFERRABLE AND NON-REFUNDABLE
---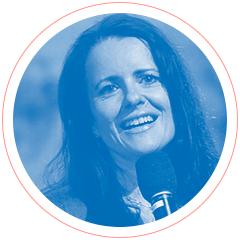 MELINDA TANKARD REIST is an author, speaker, media commentator, blogger and advocate for women and girls. She is best known for her work addressing sexualisation, objectification, harms of pornography, sexual exploitation, trafficking and violence against women. Melinda is a well-known and in-demand speaker both in Australia and overseas.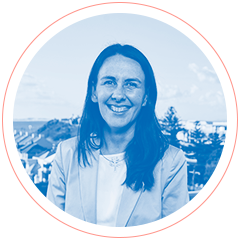 CLARE STEELE // Following a successful business career, Clare has worked for more than a decade in Christian ministry, focusing on strategic leadership that enables churches to better serve their communities. As Compassion Australia CEO, she is excited to see churches and Christians around the world empowered to release children from poverty in Jesus' name.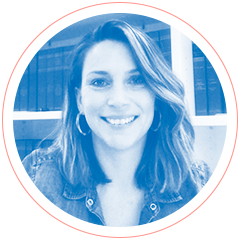 DR. JACQUELINE SERVICE is a lecturer in Theology at Alphacrucis College. A former lawyer, she also previously worked at AusAID managing, reviewing and designing aid programs across the Pacific and South West Asia. She is passionate about bringing the transformative reality of the gospel into practical expression, in particular, building the capacity of women to take their God-given authority in the Church and broader society.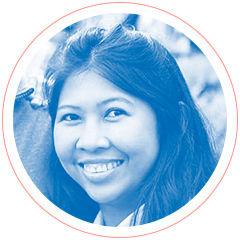 THERESA VENTURA grew up in life-threatening poverty in the Philippines. At five, her parents registered her in the local Compassion Child Sponsorship Program where she learnt about Jesus' love for her. After graduating from the Compassion program, Theresa returned to serve her community as a teacher at the local Compassion centre. Theresa has graduated with both a Bachelor of Science in Management and Bachelor of Law and is now inspiring many others, bringing the hope of Christ to children around the world.
---
RSVP PHOTOGRAPHS AND/OR VIDEO WILL BE TAKEN AT THIS EVENT
By taking part in this event, you grant the event organisers permission to use images from the photography and video filming at the event, and any reproductions or adaptations of the images for fundraising, publicity or other purposes to help achieve the group's aims. This might include (but is not limited to), the right to use them in their printed and online publicity, social media, press releases and funding applications. If you do not wish to be photographed, please inform the event organiser Dharshi at dfarrelly@compassion.com.au
Organiser of High Tea for International Women's Day 2020 - Sydney
Compassion is an international Christian child development and child advocacy ministry committed to working in partnership with local churches around the world to foster the spiritual, economic, socio-emotional and physical development of children living in poverty in over 25 developing countries.