Hidden Intent's Dead End Destiny national tour comes to Port Augusta with special guests Executus and Shattered Hourglass
About this event
Since their inception in 2011, Adelaide built thrash metal brutes Hidden Intent have been working harder than a meat mincer in an Aussie pie factory, tearing it up globally & refining their chops to a grade A standard that few have reached in Australia.
Finally, the boys have finished their "Aussie as fark" new album, Dead End Destiny. Mixed and mastered by Dennis Koehne (Exumer, Sodom, Lacuna Coil) the time has come to unshackle this beast and set if loose amongst thrash hungry mobs to devour.
Round up your mates, throw 'em in the back of the truck & gatecrash Travellers Rest Hotel on Friday, June 11th with Executus and Shattered Hourglass.
$10 Pre-sale tickets
$15 at the door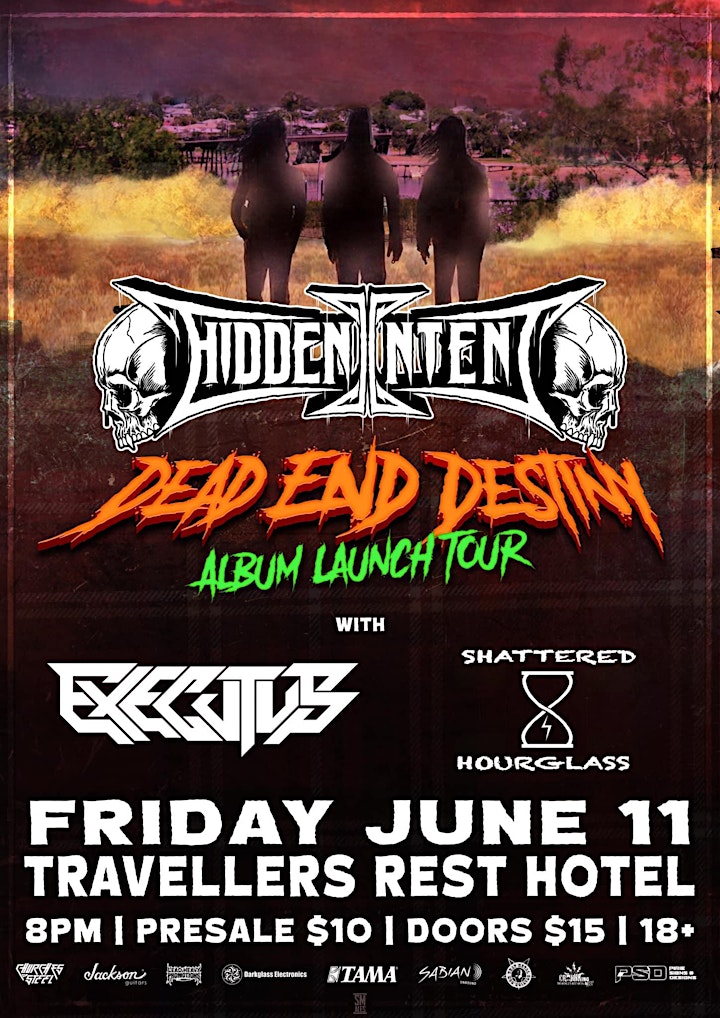 Organiser of Hidden Intent - Dead End Destiny album launch, with special guests