HHQ Inspiration Series: Dai Le, Culturalpreneur & Founder of DAWN
Description
Haymarket HQ Inspiration Series is a forum for entrepreneurial leaders to impart their stories. The Q&A format will explore how these inspirational entrepreneurs 'created' success, the importance of leadership, innovation and their personal journeys.
Dai Le lives and breathes diversity and inclusion. Her mission is to help build an inclusive society where mainstream institutions and organisations reflect the diverse community we live in. She is the founder of DAWN, a platform dedicated to leading the conversation on "diversity in leadership beyond gender" that provides organisations and individuals with means to create more inclusive, engaging and diverse communities. Dai currently serves as an Advisory Board Member to Multicultural NSW, and Ambassador for Fairfield Relay for Life, and NSW Cancer Council Greater Western Sydney.
Join us on September 24 and learn about:
Advocating workplace diversity and equality
Breaking the Bamboo Glass Ceiling
Being a trialblazer for Asian women in Australia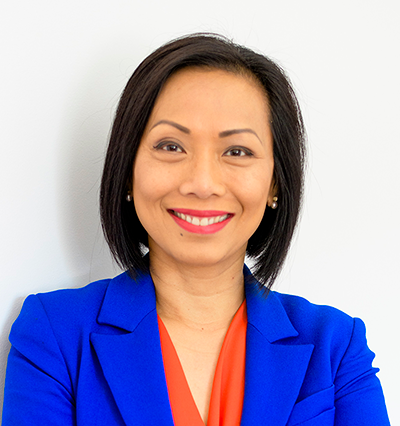 More about Dai
Born in Saigon, Vietnam, Dai spent many years in refugee camps in South East Asia before being accepted for resettlement in Australia. Her childhood experiences and growing up with a dual identity – being a Vietnamese in an Australian and western cultural environment, helped to shape her perception of life. It has also made her a passionate advocate for refugees and migrants' communities, diversity and inclusion.
Dai speaks, consults, and helps organisations understand the economic and social benefits of diversity and inclusion as part of their business development, market innovation and corporate responsibility. With over 20 years of change making experience, Dai is a strong believer in the use of storytelling to inspire, educate and inform. A former award-winning journalist, film-maker and broadcaster with the Australian Broadcasting Corporation (ABC), Dai was named one of AFR-Westpac's Top 100 Influential Women in Australia in 2014.
Dai is also a breast cancer survivor.
Ticket proceeds will go to Dai's nominated charity: Grameen Australia

Grameen is raising money for women farmers in Cambodia to help them escape poverty. Donations will help provide them with land, resources, and opportunities to create a better life.

Proudly sponsored by


Promotional Partners: