HHQ Inspiration Series: Andrew McEvoy ex-CEO of Tourism Australia & Co-Foun...
Description
Haymarket HQ Inspiration Series is a forum for entrepreneurial leaders to impart their stories. The Q&A format will explore how these inspirational entrepreneurs 'created' success, the importance of leadership, innovation and their personal journeys.
Andrew McEvoy is an experienced CEO and Board Director with more than 20 years of experience in tourism, travel, media, marketing and events. Andrew has been one of the main architects in revitalising Australia's troubled tourism industry with memorable campaigns such as There's Nothing Like Australia, Best Jobs in the World, and bringing Oprah Winfrey down under.
After resigning as CEO of Tourism Australia in 2014, Andrew became Managing Director at Fairfax, Life Media and Events and oversaw the digital transformation of Australia's oldest newspaper business. In recent years, Andrew has been involved in bridging Chinese and Australian travel industries and is the co-founder of We Connect China and UWAI.
Join us on August 23rd and learn about:
Australia's changing tourism industry
China's rising middle-class
bridging Chinese and Australian travel industries
the role of smart technology in tourism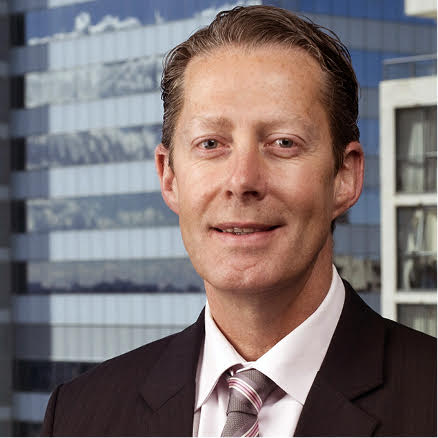 More about Andrew
Andrew began his working life as a journalist with News Limited before embarking on various management roles across various Australian marketing companies. In 2010, Andrew became the Managing Director and CEO of Tourism Australia in a time when China's middle class was experiencing rapid growth. Recognising the new breed of Asian consumers, Andrew led the shift in marketing effort away from long-haul western markets and oversaw the turnaround in the previously struggling industry before moving onto becoming Managing Director of Fairfax, Life Media and Events. Since 2014, Andrew has been in demand as a non-executive director on various listed, private and government boards.
Andrew is owner and founder of We Connect China, a strategic advisory service that helps Australian companies better engage with China, and is also part of the founding team of UWAI, a platform designed to deliver better travel experiences to Chinese tourists through QR codes and smart technology.
Ticket proceeds will go to Andrew's nominated charity: R U OK?
R U OK? is a suicide prevention charity that aims to start life-changing conversations. Their mission is to inspire and empower everyone and support anyone struggling with life.

Proudly sponsored by