Get up to speed on all things blockchain and crypto. No experience necessary. RSVP-only.
About this event
Cryptokitties, NBA cards, Bitcoin and fractionalised investing. These are just some of the use-cases of blockchain.
What started off as hype and speculation has now grown into a mature technology, disrupting the foundations of finance and education.
In this four-part, micro-credentialed foundational series you will:
Gain a deeper understanding of the latest developments in the blockchain space
Set up a sophisticated Cryptowallet & invest your first $10
Create your very own NFT (start brainstorming!)
Learn about "DeFi" and use your wallet to profit from DeFis
The best way to learn is by doing. That's why each workshop is designed to help you start or build something. At the end, you'll walk away with a product and a micro certificate!
Reserve your spot for one or more of the four workshops here:
Blockchain: a general overview, use cases and future prediction
Crypto Investing: Invest your first $10
NFTs: Create your first NFT
DeFI: Use your wallet to profit from DeFIs
Workshop 4: Participate in the DeFi Revolution
DeFi Blockchain technologies are permissionlessly developed maintained and owned by the netizens of the metaverse.
In this event we will go through case example for how to contribute to DeFi and get rewarded at rates that are very competitive compared to mainstream financial industry investment offering.
Participate in the DeFI revolution as you'll walk knowing:
Provide liquidity to a decentralized exchange (DEX) and earn fees
Stake tokens to govern a DeFi protocol and earn DAO member rewards
Support privacy protocol on public blockchain and get rewarded DeFi tokens
About the Speaker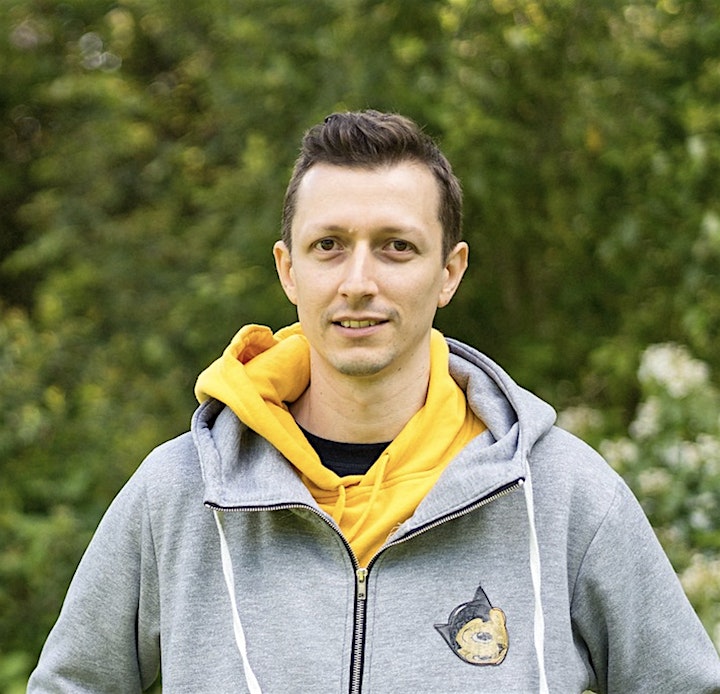 Daniel is an entrepreneur and investor with primary focus on decentralized web technologies. He is the founder of bitfwd and currently serves as Chairman, his venture activity is focused on disruptive innovation in the FinTech space and promotes equitable business models through opensource systems and cryptoeconomic empowerment.
Organiser of HHQ Blockchain Basics Program #4: DeFIs
Haymarket HQ supports tech. companies to start and expand into new markets. We provide go-to-market programs, access to global partners and investors, and a coworking hub in Sydney. Established in 2016, we have supported 700+ companies and developed and delivered 10 programs to date.
By entering our events you agree that as the organiser we may use photographs or video footage taken of yourself during the event for marketing purposes including DVD production, posting on our website and or social media platforms, or for future events.