Sales Have Ended
Registrations are closed
Thank you for registering to attend the Female Founders HerStory event hosted by Impact Innovation. If you don't receive an email from us shortly, please check your spam filter or contact Impact Innovation Group on 07 3041 1128. If you would like more information on the Female Founders program, please visit our website: impactinnovation.com/femalefounders. Best regards The Female Founders Team
Sales Have Ended
Registrations are closed
Thank you for registering to attend the Female Founders HerStory event hosted by Impact Innovation. If you don't receive an email from us shortly, please check your spam filter or contact Impact Innovation Group on 07 3041 1128. If you would like more information on the Female Founders program, please visit our website: impactinnovation.com/femalefounders. Best regards The Female Founders Team
International Women's Day in 2021 will focus on #ChoosetoChallenge & the Female Founders Impact program is pleased to lend our support.
About this Event
International Women's Day in 2021 will focus on #ChoosetoChallenge and the Female Founders Impact program is pleased to lend its support to this important theme.
Join us for Morning Tea on Monday 8th March 2021, from 9:30am until 11.30am for our event featuring a panel of successful Queensland Female Founders and notable female community leaders.
Guest Speakers:
Fleur Madden
CEO of Freelancing Gems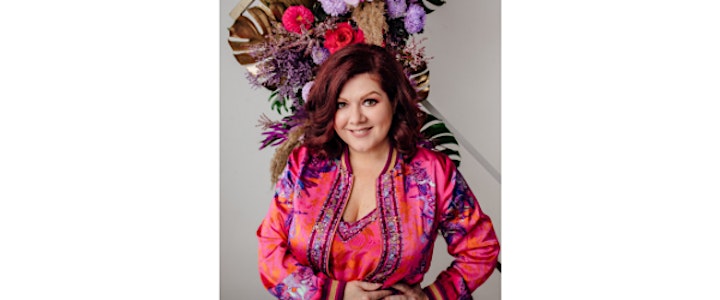 Fleur Madden has spent her whole career creating opportunities for women. She is an award-winning businesswoman, experienced CEO/Founder, recognized industry expert and women in business speaker with 18 years of experience running her own businesses. Fleur started her first company The Red Republic at 23 that she sold 14 years later to a multinational. Along her journey, she has acquired other businesses, founded an online beauty company Lulu and Lipstick that she sold in 2016, where just prior her makeup brushes were in the gift bags for the 2016 Oscars. She has sat on an international board and since her semi-retirement in 2018, she has been advising other CEO's on growth strategies and preparing for a business sale. It was during her ' retirement' that Freelancing Gems as a concept started to come to life.
Fleur has spent her whole career leading teams of women, being passionate about the advancement of women at work and creating opportunities for women to grow and evolve.
You might have seen Fleur over the years in articles in The Collective, Marie Claire, Latte, Today Extra, Studio Ten and The Urban List. She has spoken at conferences around the world, including at home here in Australia as well as in Hong Kong, LA, NYC, Atlanta and South Africa.
Fleur is also a mum to Josiah and Theodore and wife to Jimmy, she lived in NYC in her early 30's, loves Pina Coladas and has a Camilla fetish. Her favourite saying driving her at Freelancing Gems is " Don't Play Small."
Maree Adshead
Queensland Small Business Commissioner at the Department of Employment, Small Business and Training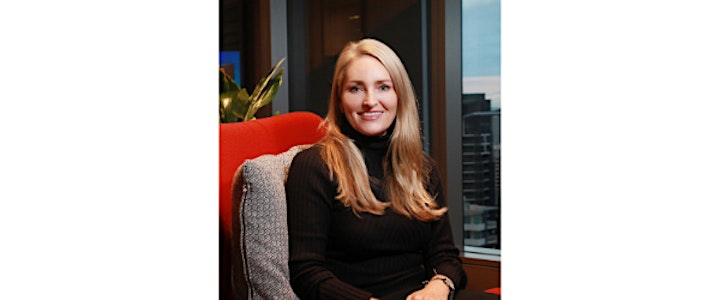 Maree Adshead was appointed as Queensland Small Business Commissioner in May 2020 under the COVID-19 Emergency Response Act 2020. Initially a temporary COVID response, the Office of the Small Business Commissioner is now being established as a permanent service for small business. It is the primary role and function of the Small Business Commissioner to advocate for small businesses, to connect them with information and support needed to grow and thrive, and to provide dispute resolution support (including a free mediation service) for small business tenancy matters.
Maree is an experienced advocate and small business owner. She has spent 10 years in the legal profession, as a partner of national law firm. She has also had experience with start-ups, having founded and built her own successful software start-up businesses which received multiple awards for excellence in innovation. Maree helped ignite the open data movement in Australia, as founding CEO of the Open Data Institute Australian Network.
In 2017 Maree was appointed the inaugural Queensland Small Business Champion, establishing a trusted interface between business and government, advocating on behalf of the Queensland small business community, as well as triaging and referring disputes.
Having achieved great work for Queenslanders in these previous roles, Maree now leads the office of the Queensland Small Business Commissioner.
Katherina von Heusinger
Founder, The Golden Bone Bakery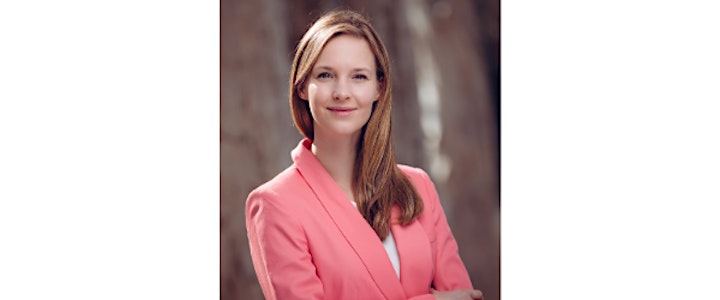 Katherina von Heusinger is the founder of The Golden Bone Bakery, an Ipswich based company manufacturing and selling healthy treats for pets. Always an animal lover, Katharina studied pharmaceutical sciences and animal husbandry in Europe. She then worked for the international animal health industry gaining in-depth marketing and market research skills.
With a strong focus on sustainability and social good, Katharina, along with her partner, Reiner are building a strong foundation for The Golden Bone Bakery with integrity and value-based decision making at the core. With steady growth each year, The Golden Bone Bakery's healthy treats can be found in pet and health shops throughout Australia as well as on their online store. Katharina is also currently working on Golden Bone's export to Korea and establishing a private labelling offer for retailers who want to create their own brand.
Dr Erin Evans
COO & Co-Founder, Ardacious Pty Ltd and Chair of Health Consumers Queensland and Queensland Geonomics CAG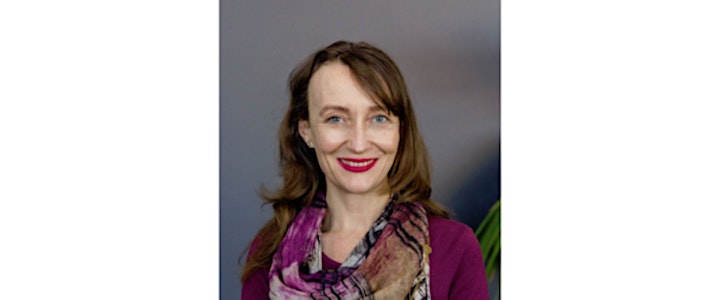 Dr Erin Evans is the COO and co-founder of Ardacious, a Brisbane based studio that focuses on game design and development in the entertainment sector, and serious game development for tertiary and corporate education. They have delivered serious games used at The University of Queensland for the training of Master of Psychology and Town Planning students. Over the last 5 years, Ardacious has been developing an Augmented Reality platform for delivering facilitated group-based experiences. Launched in 2019, Ardent Roleplay is a mobile app that delivers an Augmented-Reality experience for tabletop roleplay.
Erin has a PhD in medical biotechnology and worked for over 10 years internationally in clinical and quality development. She is also the Chair of Health Consumers Queensland, Queensland Genomics Health Alliance and sits on Steering groups for Genetics Health Queensland.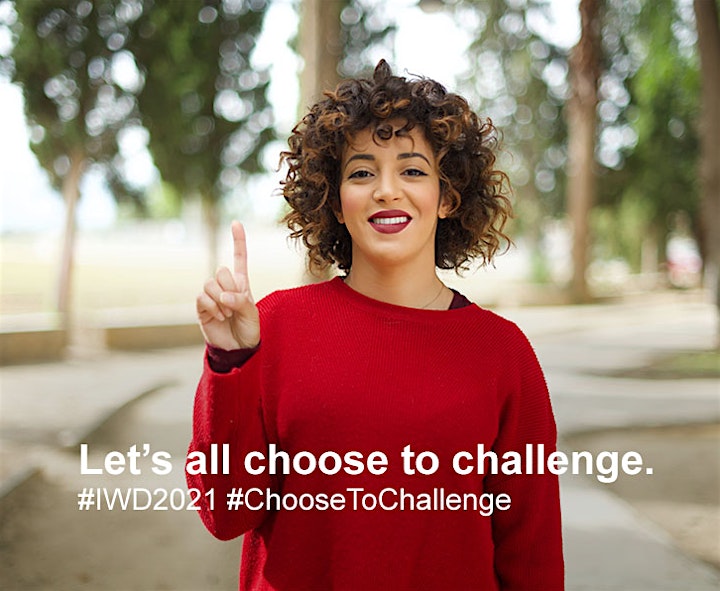 We look forward to discussing, exploring and celebrating how we may collectively be #ChoosetoChallenge so we can create an inclusive and more gender-equal world.
Theme inspiration from the International Women's Day organisation:
A challenged world is an alert world.
Individually, we're all responsible for our own thoughts and actions - all day, every day.
We can choose to challenge and call out gender stereotypes, discrimination and bias.
We can choose to seek out and celebrate women's achievements.
Collectively, we can create an inclusive and more gender-equal world.
From challenge comes change, so let's all choose to challenge.
Please remember the following to prepare for the event:
If you are intending to invite someone along to this event please ensure they register before attending.
Morning Tea and light refreshments will be provided. 
Sometimes air-conditioning can be tricky to regulate, so bring a light jacket if you're likely to feel cold.
We aim to begin our fully subsidised events promptly at the assigned time, so please arrive about 10 minutes before the start.
If you are running late or unable to attend, please call 07 3041 1128 or email femalefounders@impactinnovation.com to let us know.
For those unable to attend, please sign up for our free newsletter to find out more about future events or follow us on our socials.