Description
Heritage Under Fire
A one -day symposium sponsored by ADI and supported by Blue Shield Australia and the Australian Government Department of Defence
The ongoing conflicts in Syria and Iraq have unleashed a cataclysmic wave of human suffering as well as an unprecedented period of heritage destruction.
This symposium brings together world-leading experts to discuss the ongoing threat to heritage in conflict.
KEY SPEAKERS:
• Professor Peter Stone, OBE (UNESCO, Newcastle University UK)
• Professor Claire Smith (Flinders University)
• Tara Gutman (Australian Red Cross)
• A/Professor Benjamin Isakhan (Deakin University)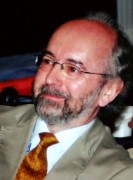 .
Professor Peter Stone is the UNESCO Chair in Cultural Property Protection and Peace, Newcastle UniversityHe is Secretary General of the Association of National Committees of the Blue Shield, Chairman of the UK National Committee of the Blue Shield, and a member of the UK National Commission for UNESCO's Expert Network. In 2003, Peter Stone became the special advisor to the UK Ministry of Defence regarding the identification and protection of the cultural heritage in Iraq. He was the Chair of the Hadrian's Wall World Heritage Site Management Plan Committee (2005-2012).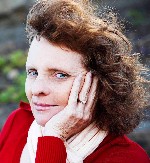 Professor Claire Smith is an archaeologist and Dean (Research) for the College of Humanities, Arts and Social Sciences, Flinders University. She has produced 9 books and more than 130 publications in English, Spanish, Catalan, Arabic, Russian, Portuguese and Japanese. She is editor of the Encyclopedia of Global Archaeology. As the twice-elected President of the World Archaeological Congress (2003-2014) Claire Smith has built global research capacity through establishing the Archaeologists without Borders and Global Libraries Programs, supporting the establishment of a refereed journal, Archaeologies, and initiating five new international book series.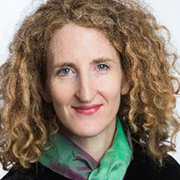 Tara Gutman is currently Acting National Manager IHL, Movement Relations and at Australian Red Cross. Her substantive role as IHL Legal Adviser – Government Engagement is concerned with supporting the Australian government to champion and implement international humanitarian law. Tara formerly led ARC's participation on military exercises and civil-military engagement. Previous roles include training journalists to cover war crimes trials, Legal Consultant to the Khmer Rouge Trials Taskforce in Phnom Penh, Visiting Professional at the International Criminal Court in The Hague and Visiting Scholar at George Washington University, Washington DC.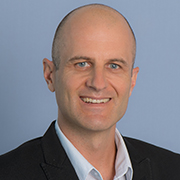 A/Professor Benjamin Isakhan is Associate Professor of Politics and Policy Studies at Deakin University. He is the Founding Director of POLIS, a research network for Political Science and International Relations scholars at Deakin University. He is also Adjunct Senior Research Associate, Department of Politics and International Relations at the University of Johannesburg, South Africa and an Associate of the Sydney Democracy Network at the University of Sydney. Benjamin Isakhan is the author Democracy in Iraq: History, Politics, Discourse (Routledge, 2016 [2012]) and the editor of 6 books including, most recently, State and Society in Iraq: Citizenship under Occupation, Dictatorship and Democratization (I.B. Tauris, 2017).