Description
An engaging Workshop for all women in differing leadership positions within a variety of industries.

As a woman within many industries, it is often hard to move through the rankings and make your voice heard in what can be a heavily dominated male environment.
This program is designed to equip you with the skills and knowledge needed to achieve success in your career, through establishing clear direction using your own values and ambitions. Build your confidence and communication skills to enhance your leadership presence, improve your visibility throughout your current industry and strategically manage your professional impact.

---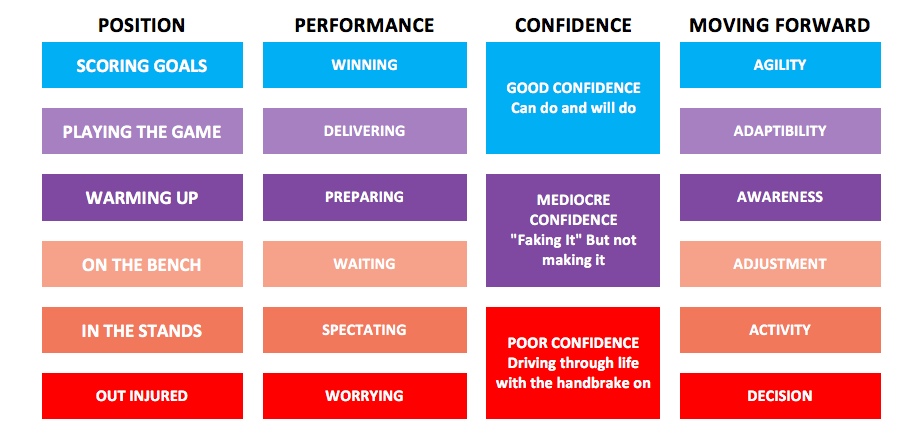 *EARLYBIRD OFFER: Purchase a GROUP ticket - Bring 3 friends and receive your ticket free*
WHAT YOU WILL TAKE AWAY:

1. Perspective: Establish your vision and values, create a vision of what success looks like.
2. Confidence: Define your personal confidence triggers, while you learn what the the impact confidence can have on risk, self promotion, reputation and results.
3. Communication: Discover how different communication methods can effect leadership credibility, apply these key methods to be heard and seen to make an impact in important meetings and presentations.
4. Courage: Study the ways to combat the trap of 'Positional Power.'
5. Support: Develop strategies for support through sponsorship and mentoring.
6. Game Plan: Use all that you have learnt to create a compelling direction and plan, to ultimately achieve future success.

SPECIAL 'HERFORMANCE' BONUSES:
Herformance Workshop Workbook ($15)
WHO IS JOANNE:
Having experienced first hand what it's like to be one of the few females in a male dominated environment, Joanne is now looking at helping all Women in Sport, in her new series of Workshops titled 'Herformance.' These Workshop's aim is to empower all women with the skills and knowledge needed to achieve success in their career.
Joanne Love is in an expert in High Performance and is known internationally for delivering thinking that is 'out of the box.'
Joanne has represented Australia at the highest level, coaching during the 2008 Beijing Paralympics. These experiences led Joanne into obtaining a degree in psychology and now works with differing sporting organisations to maximise performance at all levels.
WHAT OTHERS ARE SAYING:

"… strong business acumen is evident in every project she undertakes … clear thinking and measured responses … deals with difficult situations with ease, delivering good outcomes … has a talent for motivating and helping others to obtain clarity …" - Susan S, Air Services Australia, 2016
" … everything you covered was spot-on … very informative … inspired me to want to coach more …"- Matt Bardoel, 2014
*EARLYBIRD OFFER: Purchase a GROUP ticket - Bring 3 friends and receive your ticket free*