Description
Are you wondering how you will ever afford to buy a home with prices so high in Melbourne at the moment?

Have you heard the term rentvesting, but have no idea how you can apply this strategy?

Or do you own your own home and understand that property can be a great wealth generating tool, but are unsure what steps to take from here?

If you answered 'YES' to any of these questions come and join us at our next Herconomics Money Conversations event on Property Investing facilitated by the awesome and knowldedgeable Sharon Taylor a Property Research Analyst and experienced Property Investor.
Our events are a cultural revolution bringing women together to talk all things money. It is about women's empowerment. We will talk about money in an intimate, laid back, non-judgemental, informal environment whilst sipping on some wine and nibbling on some nibbly things. At our final money conversations event of 2017 you will get to understand that getting your foot into the property market might not be out of reach. And that generating wealth through property investing can be a reality for you.

In order to succeed though, you will need a sound strategy, a clear vision and expert advice to help you navigate through the wealth of information that is out there today so you can make calculated decisions and minimise risks.

What you'll learn

- Some common mistakes that investors make (including Sharon's personal mistakes when she bought her first property)
- How to sift through all of the information in the media and some common sales pitches by property spruikers to avoid
- A run down of the different property markets in Australia and the 'Property Clock' to understand the right time to buy & sell
- The investing strategy that is helping Sharon Taylor's clients buy their dream homes
- What makes a strong property portfolio and how to minimise your risk
- Outline your property goals and a timeline for action

If investing in property is on your radar, then this workshop will clear the fog and leave you thinking that buying a property is possible for you.

Let's set some property goals together! I look forward to seeing you lovelies there.
Your Rockstar Facilitator
Sharon Taylor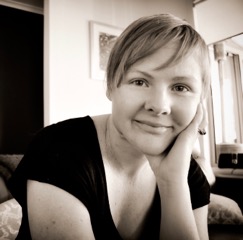 Sharon heads up the research division at Performance Property Advisory. As part of their ongoing service to clients, Sharon provides contemporary advice in a range of areas, including growth suburbs and regions, demographics and employment rates and proposed infrastructure developments. The macro and micro research that is collated and interpreted provides the foundation for solid investment decisions. *

*Sharon considers herself fortunate having now been able to combine her passion for investing in property with her career in property research and advisory at PPA. She now hopes to reach as many women as possible to help educate and inform them of the possibilities that exist with investing in property strategically and to help them to cut through all of the information that is out there in order to make well informed decisions confidently. *

*Sharon wants to offer hope to people feeling stuck, overwhelmed and disheartened with the thought that they may never be able to buy their own home, by getting them to think outside the box and using strategic investing as the stepping stone to their dream home, and for those already with their own home to be able to grow their wealth using property as the primary. It is all possible!*