Description
ACTIVE Day is back—presented by the First Ever BMW X2—and this time there are kittens!
Last year we hosted our inaugural ACTIVE Day—a day bursting with all thing fitness, health and wellness.
So many Canberra ladies (and men) joined us that for our second event we've moved to a bigger space—the ANU Pop-Up Village.
Join us on Sunday 29 April for an event presented with the support of the First Ever BMW X2—expect some of the best workouts the city has to offer from a line-up of extraordinary instructors, topped off with a relaxing, mindful meditation session.
In addition to getting sweaty, you can shop for activewear from Canberra labels including Fuerza Apparel and Girls Sweat Too. Be sure to stop in and get the glitter treatment with The Beautique by Jessica Peris.
We've jammed a lot of action into one day—soothe your sore muscles with Evolve Yoga's free massage tasters, or stop in at Myogen for a free massage or Normatec recovery session.
When it comes to refuelling, there's some delicious food on offer. The ANU Pop-Up Village food vendors are offering special healthy ACTIVE Day menu items in addition to their standard offerings. With everything from Brod to Sushi Smith, there's bound to be something that tickles your tastebuds.
Grab yourself a brew from Coffee Lab and settle in for a free cooking demo, where their chef will teach you how to cook a vegan Buddha Bowl and a sweet treat.
Make sure to stop and check out the first ever BMW X2 in the flesh, with its sporty coupé character, and stay tuned for an exciting social media promotion with a fabulous prize on offer!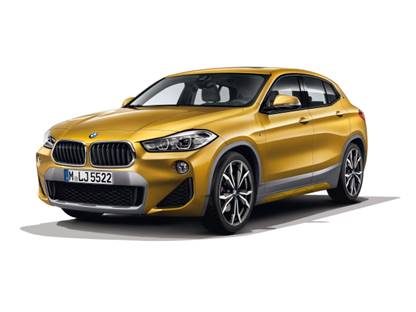 THE SCHEDULE
10:00-10:15: Registrations and welcome
Settle into the space and get set for a day of all things ACTIVE.
10:15-11:00: Cat Yoga presented by Flossie's Kitten Rescue and SOULution Yoga
Yoga with gorgeous rescue kittens—what could be more purrfect? Stop and paws (sorry) with eight of Flossie's rescue kittens, while you get your om on with Isabel Perry from SOULution Yoga. We'll be donating a portion of each ticket to Flossie's to help them continue their great work.
11:15-12:00: Hip Hop New 2 Dance with Dance Central
Join Carissa Meyer for one of the most popular classes at Dance Central. This class is perfect for those just starting out with dance or hip hop, this is also a great level for those who haven't danced in a long time and wanting to get back into a dance class!
Every attendee will receive a complimentary Share The Love Pass, giving you access to free classes for a whole week at Dance Central as well as wristbands, bottled water and Merchandise for the first lucky 10 people to show up on the day.
12:00-1:00: Lunch break and cooking demonstration at Coffee Lab.
Browse the healthy options on offer at the ANU Pop Up Village and purchase one (or more) to refuel in time for the afternoon sessions. Then learn how to whip up healthy fare at home with Coffee Lab's Buddha Bowl demo.
1:00-1:45: Project Strength and Conditioning with Project Fitness
A comprehensive strength and conditioning class that assists you with everything from everyday tasks to increasing overall performance. Project Fitness' qualified, experienced and respected trainers will take you through an introductory class that includes strength training, conditioning and mobility with a goal to improve your overall health and fitness.
2:00-2:45: CODE PEACH with Nicole Leadbeatter
Join Hale Gym personal trainer and fitness model Nicole Leadbeatter for a 45-minute session that's all the booty! There'll be glute activation drills to get your peach firing, a lower body conditioning workout, and a mat work finisher targeting glutes and abs. Expect to sweat!
3:00-3:45: Mindful Relax – Meditation Class with Deanne Brennan
Join Deanne Brennan of Thinkoutloud for two guided meditations. Using mindfulness, you'll slow right down and bring awareness to the entire body. It's a chance to get quiet and check in with yourself. Deanne will then use imagery and progressive relaxation, helping you reach a state of deep relaxation from your head to your toes, and every cell in between. You'll end the day feeling relaxed and inspired.