Description
Ever wondered how activists got started? Or how to actually create change for good in your life in little and big ways?
2017 was a big year for women and the world, and 2018 looks to be even bigger. This International Women's Day we're celebrating by bringing together a panel of five incredible women to talk about how they're pressing for progress.
Moderated by Roj Amedi, we'll chat to Aretha Brown, Georgie Stone, Atong Atem and Jessica Walton to learn about what it means to be an activist and feminist in today's world and how you can create change even in the smallest of ways in your life.
We'll talk about the challenges we're up against, the conversations we should be having and how to practise self-care and self-love in the face of injustice and discrimination.
This event is all about bringing women together to learn, listen, talk and support one another in this fight for equality. You'll have a chance to ask all your questions, be a part of our community and reflect on how you can make a difference – yes, you.
We'll also be celebrating our first birthday by launching the second season of her words – our web series sharing the stories of women. Enjoy a sneak preview of our newest episode.
This is an accessible and Auslan interpreted event. Drinks + nibbles provided as well as a delicious goodie bag for all attendees.
Tell all your friends. We can't wait to see you there.
Meet the women: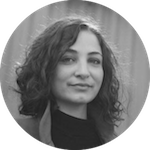 Roj Amedi

Roj Amedi is a writer, editor, strategist and human rights advocate who writes and speaks on a range of issues including the arts, politics, music, design and culture. She is the current guest editor of Acclaim Magazine and is the former editor of Neue Luxury. She has written for The Saturday Paper, SBS, Swampland, Vault and and is a regular columnist for Right Now. A seasoned public speaker and commentator, Roj has appeared at the Melbourne Writers Festival, the Wheeler Centre and the Castan Centre for Human Rights Law. She is also a regular host on PBS 106.7FM.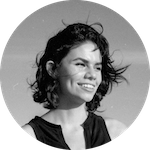 Aretha Brown
Aretha Brown is a 16 year old indigenous activist from the Gumbaynggir clan, who became one of the most powerful voices of the Invasion Day Rally in 2017. Since then Aretha has been nominated Prime Minister of the National Indingenous Youth Parliament, and followed this up with another powerful speech at the 2018 Invasion Day Rally in Naarm (Melbourne).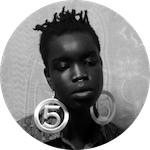 Atong Atem
Atong Atem is a South Sudanese artist and writer currently living in Naarm Melbourne. Her work explores migrant narratives, postcolonial practices in the African diaspora and the exploration of identity through portraiture.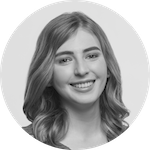 Georgie Stone
Georgie Stone is a transgender advocate who, at the age of 17, has overcome prejudice, bullying, and legal barriers in her journey to where she is today. In 2011 she was the youngest person to receive puberty blockers in Australia, and in 2013 a landmark ruling in her case re:Jamie meant that no other child had to go to court to access blockers. Georgie continued to advocate for law reform until 2017 when the Family Court overturned the law in re:Kelvin, ending the involvement of the courts altogether. Georgie is the 2018 Victorian Young Australian of the Year, and in 2017 she won the Young People's Human Rights Medal awarded by the Australian Human Rights Commission.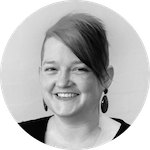 Jessica Walton
Jessica Walton is a picture book author, teacher, parent, daughter of a trans parent, and proud queer disabled woman. She wrote Introducing Teddy: a story about being yourself to help explain gender identity in a simple, positive way to her kids. Introducing Teddy began as a Kickstarter project, but has now been published in the US, UK and Australia by Bloomsbury. It has also been translated into nine other languages. Jess lives in Pakenham with her wife, kids and cat.

Tickets
We are charging a ticket for this event with all funds raised going back into the organisation, allowing us to give a platform to more women's stories and operate sustainably. However, we also recognise that not all our community members are able to spare the ticket price. As such, 10% of the seats will be sponsored for those who need it. If you are interested in a sponsored seat, please contact us at hello@herwords.com.au