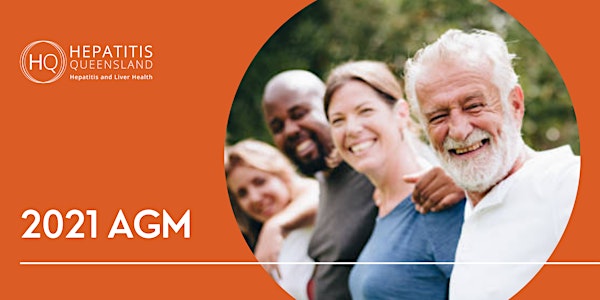 Hepatitis Queensland 2021 Annual General Meeting
Join us as we reflect on the past year and celebrate the many who have helped us achieve action on viral hepatitis and liver disease.
About this event
The 2021 Hepatitis Queensland Annual General Meeting (AGM) will be held online via Microsoft Teams on Monday 25th October 2021, commencing at 5:30pm. The link to the meeting will be sent to you once you've registered.
RSVPs are required by close of business 22nd October 2021.
The meeting is open to all members, staff and others with an interest in the organisation.
This notice is also a call for nominations to positions on the Board of Hepatitis Queensland: up to 5 x Ordinary Board Members.
All members are invited to nominate by downloading the Hepatitis Queensland Nomination form. Nominations, declarations and proxies for the AGM must be received by the Secretary no later than 22nd October 2021.
All completed forms can be posted to The Secretary, Hepatitis Queensland, PO Box 3150 Norman Park Q 4170, or alternatively emailed to info@hepqld.asn.au.