Helping or Hindering? How do we make the most of a consulting relationship?

Tuesday, 27 February 2018 from 6:00 pm to 8:30 pm (AEDT)
Event Details
We are pleased to announce that Mr Paul Dunstone is the presenter for our first event in 2018. Paul's co-facilitator will be Kaliopi Tsousis.
Here we are at the beginning of a new year and it seems timely to consider the roles we play and how we take them up before the busy gets us! For so many of us, our work centres on helping others - whether individuals, teams or organisations. How do we make sure what we do helps, not hinders?
Relationships are core, and many lessons can be learned from OD gurus like Ronald and Gordon Lippett to guide our consulting relationships in purposeful, meaningful ways. Come join us for a hands-on evening to consider the consulting roles and phases they describe and apply it to your work practice straight away.
We'd love to have you with us as we launch our 2018 program; you told us what you were keen for ODA to provide and we listened! Thank you. So, come join us for a hands-on evening to consider the consulting roles and phases they describe and apply it to your work practice straight away.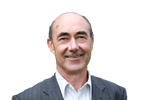 Paul Dunstone
Paul is a Management Consultant at the Insight Outsight consortium. He has 18 years of consulting experience, 15 years of teaching innovation management, along with expertise in continuous improvement through his work in various panels. He works extensively as an organisation development consultant with expertise in change and human dynamics, and the development of individual and organisational learning strategies. He brings expertise in deep understanding of working with senior executive teams, both as groups and individually, to influence development.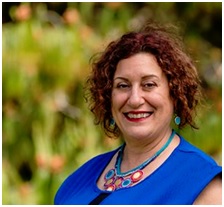 Kaliopi Tsousis
Kaliopi has been a member since the early 2000s. She joined the Leadership Committee in 2007 and was President from 2008 to 2010. She re-joined the Committee in 2014 and has been Vice-President since 2016.
Kaliopi is currently managing an OD function. She is an accomplished learning and organisation development professional helping organisations build capabilities for improved performance. Her consultative approach enables Kaliopi to provide a responsive range of interventions that support sustainable and meaningful behaviour change and improvement.
Kaliopi brings a unique blend of theory and experience shaped by an action learning approach. She also brings a keen interest in neuroscience, blending insights from this field into the work she does. She has extensive experience as a facilitator, coach, adviser, mentor, researcher, learning designer and project lead. Facilitating relationships and learning in many contexts and settings is at the heart of what Kaliopi does best; her organisational insights, communication and facilitation skills are particular strengths.
When & Where

Graduate House
220 Leicester Street
Carlton, VIC 3053
Australia

Tuesday, 27 February 2018 from 6:00 pm to 8:30 pm (AEDT)
Add to my calendar
Organiser
Organisation Development Australia (ODA), incorporated in 1999, is Australia's longest standing not-for-profit, professional association in the field of organisation development.
We foster a welcoming environment to give you the opportunity to share experiences and grow through the richness of interactions with like-minded colleagues.  ODA enables you to network and learn with others interested in organisation development, and offers a distinct professional development experience.
We pride ourselves on being unique – we are not traditional or bureaucratic and there are no sales pitches going on when we get together! ODA is experiential, fun, welcoming and hospitable. We are keenly interested in our members and what they bring.
ODA aims to actively contribute to the development of humane and effective workplaces through our focus on organisational development. We provide a home for those interested in OD to share, connect and grow in a safe and supportive space for professional development.
At ODA, we're all very different but share a passion for learning, improvement and results – at individual, team and organisational levels. ODA facilitates collaborative learning to enhance the practice of OD across the many workplaces we are involved in. We bring together the best of organisation development thinking, practices and practitioners in a variety of ways through regular events.
Come join us and discover a welcoming community where you can contribute to building a strong voice for OD in Australia.