Well known Live Aussie Bands will be playing all day, in support of our Veterans' Families and the Charity - A Helping Hand
About this event
HELPING HAND ROCK
We have rescheduled this event to March 13th, 2020.
Also note that all pre-existing tickets purchased to date will be honored for this event.
=====================================
Well known Aussie Bands will be playing Live all day, in support of our Veterans' Families through the Charity - A Helping Hand, supporting partners of lost Veterans.
Full facilities and catering
Licensed Bar
Merchandise
Limited on-site Camping will be available Friday & Saturday nights. (swag or small tent)
Artists including:
Spectrum (Australian Rock Legends)
Kelly Auty
The Giants
CCM Music
John Lawrance Hour
Sam Buckley
Eric Collier
Good Ol' Boys, feat. Sandy Clark
VHM - Very Handsome Men
Toe Jam
Grazy's Country, and
Other Guest Artists to be announced as they are confirmed.
Please note that these artists are donating their time for this gig.
All Ticket proceeds (100%) will be going to the Charity - A Helping Hand
Doors open 10am | No BYO | 199 Princes Way, Longwarry North
for more information go to: ahelpinghand.org.au
----------------------------------------------------------------
Spread the word to your mates, let's make this a great day out for all and raise the roof.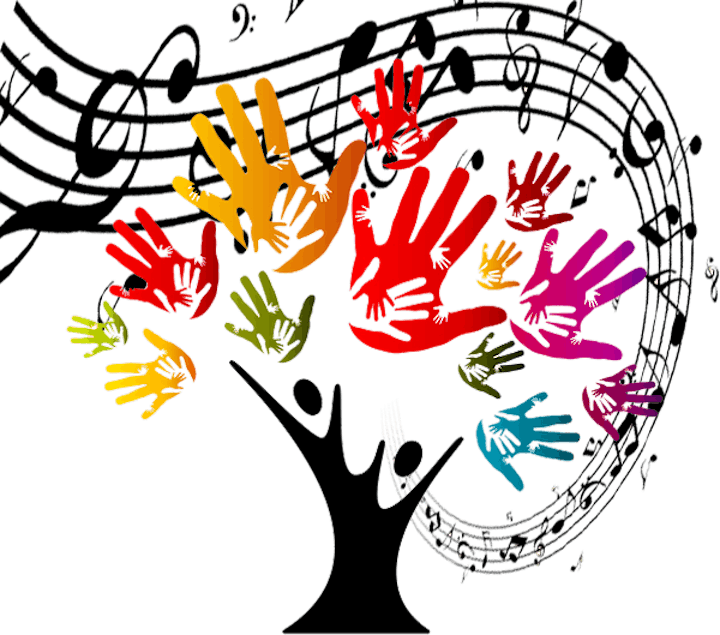 A Helping Hand, Supporting Partners of Lost Veterans are pleased to announce the addition of Spectrum (Australian Rock Legends) to our line-up for Helping Hand Rock on 14th November 2020
Spectrum is one our favourite Australian bands. During their brief but illustrious career Spectrum were in the vanguard of progressive rock in Australia, and they left a legacy of innovative and imaginative music.
The central figure in Spectrum was singer/songwriter/guitarist Mike Rudd, one of the many outstanding expatriate NZ performers who have contributed so much to the Australian music scene. Mike arrived in Australia in 1966 as rhythm guitarist for the NZ group Chants R&B.
https://www.facebook.com/mike.rudd.16/
http://www.mikeruddbillputt.com/home/homepage.htm

Kelly is an Australian performer renowned for her soulful songwriting, dynamic voice and high energy shows. She is famous for blues, rock, country, gospel and folk stylings.
Australian blues artist of the year and represented Australia in the World Blues Challenge in Memphis TN in the USA
http://www.kellyauty.com.au/
https://www.facebook.com/KellyAuty/?ref=page_internal

ABOUT THE GIANTS
One of Australia's longest serving bands, the Giants have toured every corner of Australia, as well as Germany, Italy, France, the USA and New Zealand.
Stuart Wood - Lead Vocals, Guitar and HarmonicaStuart has been the leader of the band for many years and has traveled the world playing to packed houses in Europe, USA, Australia and New Zealand. His awesome stage presence, powerhouse vocals and wailing harmonica bring crowds to their feet wherever he performs.
Mark Greig - Lead Guitar & VocalsMark has played lead guitar for Australian Crawl, Renee Geyer, Russell Morris, Broderick Smith and has received standing ovations from Nashville to Berlin and all ports in between. Mark is widely accepted as one of Australia's finest guitar players.
Steve Brooks - Bass / VocalsSteve has been a regular with The Giants over the years , and has played Bass on many of The Giants Albums and DVD'S and with - Angry Anderson, Wilbur Wilde and Matt Taylor. A truly accomplished musician , Steve is also a great Backing Singer as well. .
Nev De Luca - GuitarNev is the newest addition to The Giants line-up , having completed 4 months on the road with Stuart as a member of Stuart's side project , The Repeat Offenders . Nev is a very accomplished musician , a very versatile guitarist and very funny guy as well.
Martin Coogan - Keyboards
Martin was an original member of The Giants many years ago . Played with many iconic musical acts including Russell Morris , after acheiving his musical doctorate at Monash University he devoted himself to his long time musical teaching career ! Its great to have him back in our line-up again !
Michael Stangel - Drums & Backing VocalsMichael has been a long time member of The Giants family and was the Drummer on The Giants iconic "Live at Broadford" album over 25 years ago Since those days Michael has forged an impressive list of musical achievements including being a finalist on The Voice as a singer in his own right . Michael loves to be still a part of The Giants and we love his witty sense of humour and his awesome drum style .
https://www.facebook.com/TheGiantsAustralia/
https://www.thegiants.com.au/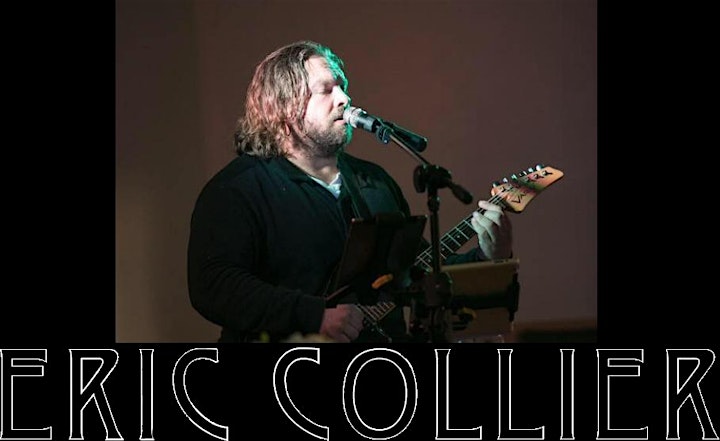 A Helping Hand, Supporting Partners of Lost Veterans are pleased to announce the addition of CCM Music and Eric Collier to our line-up for Helping Hand Rock on 14th November 2020
https://www.facebook.com/eric.collier1
https://www.ericcollier.com.au/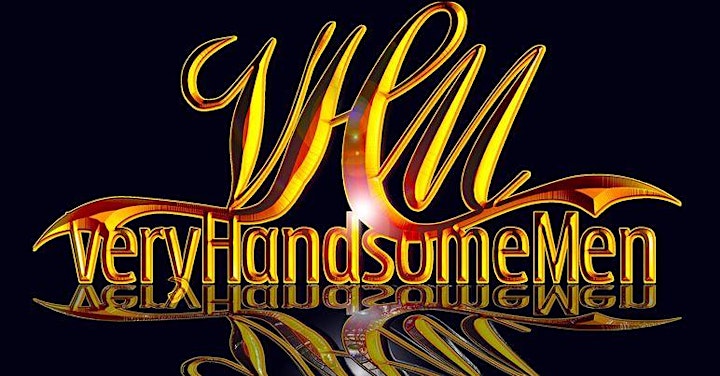 Very Handsome Mens' family' spans the globe, from old to young, metal to country, bikers to nannas', enjoying the ride and coming back for more. Country/ Blues/ Rock
VHM will be performing at Helping Hand Rock on March 13.
https://www.facebook.com/VHMband
https://www.youtube.com/c/vhmbandveryhandsomemen/featured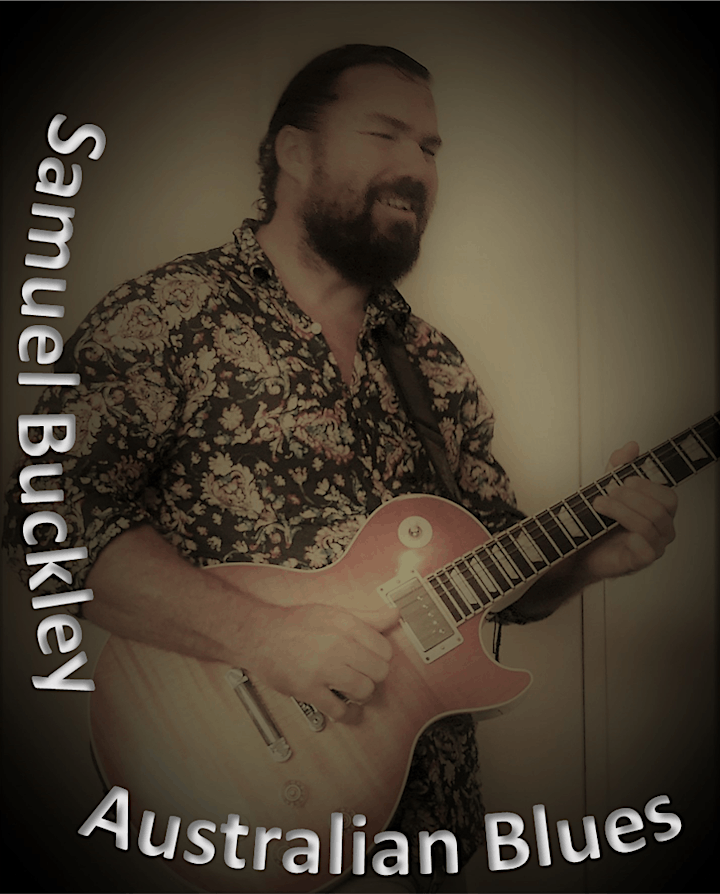 Wow ! Samuel Buckley legendary Australian Blues Guitarist from the incredible DreamBoogie band , has just put up his hand to support our Veterans at HELPING HAND ROCK on March 13th !
https://www.facebook.com/buckleysblues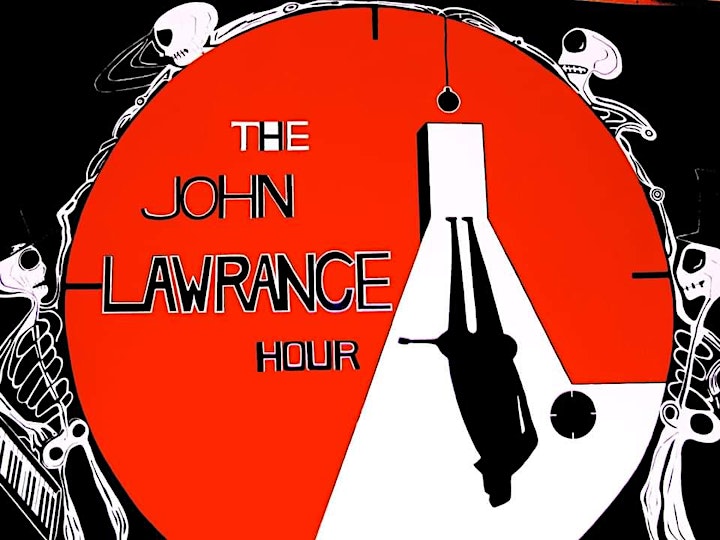 The John Lawrance Hour will be playing on March 13 at Helping Hand Rock, johnlawrance hour is an underground band playing original music the john lawrance hour
https://www.facebook.com/Thejohnlawrancehour
http://www.thejohnlawrancehour.com/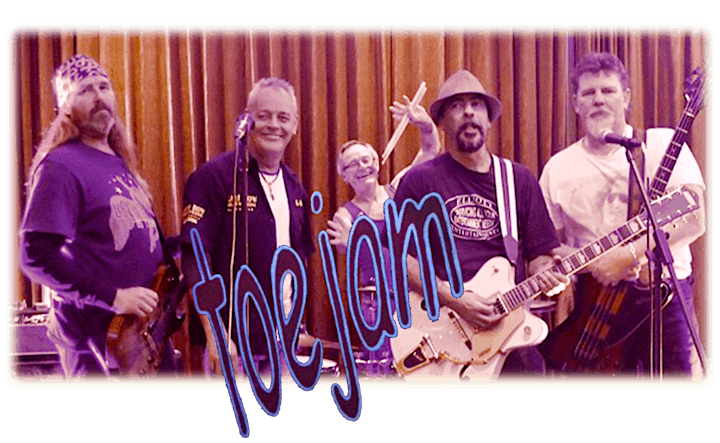 Toe Jam
Toe Jam are a 5 piece Blues/Rock band, blues, 50's 60's 70's rock, nostalgic rhythm and blues, and have been performing at the VVMC Gippsland Chapter for more than 10 years.
Vocals, Guitar - Dave "Snake Eyes" Dickison
Vocals, Harmonica, and various percussion - Johnny "Two Hatz" Charnley
Guitar, Vocals - Matt "Smokey" O'Donnell
Bass, Vocals - Stu "Slim Rye Bread" Goodman
Drums - Paulie "The Fly" Alen
https://www.facebook.com/toejamblues/

Grazy's Country – Grazy & Aymes
BIO - Graham Brennan born in Yallourn South Gippsland Victoria, better known to his mates and fans as Grazy, started his music career in 2009 after visiting Nashville Tn. and meeting some amazing and talented artists. These wonderful people inspired him to pick up his guitar and start writing his own songs about his life experiences. After many visits to Nashville over the past ten years Grazy's Country has become part of the musical family in the USA.
Grazy recorded his first album "Think'n About My Friends" in Texas 2011. Grazy has performed at various venues in the USA and Australia playing the January Tamworth Country Music Festival for the first time in 2012 and every year since. Grazy has also partnered with his wife Amy Brennan better known as Aymes.
Grazy's Country recorded their debut album "Journey To New Beginnings" together as a duo in Nashville 2014 which consists of 13 original songs. Since recording, Grazy's Country were awarded the Akademia Music Award for Best Country Album 2015.
https://www.facebook.com/grazyscountry
https://www.grazymusic.com/