Help out with CoderDojo WA in 2015

Saturday, 31 January 2015 from 2:00 pm to 3:30 pm (AWST)
Event Details

About CoderDojo WA
CoderDojo WA is part of a global open source social education movement called CoderDojo. The mission of CoderDojo is to offer fun, free and social coding clubs to young people that inspire them to get coding.
Since 2013, the CoderDojo WA community has collectively made 9 coding clubs available, and have so far got around 800 young Western Australians coding.
The CoderDojo movement is run by a wide range of volunteers throughout the world. In Western Australia our community is a mix of software and IT professionals, university students, parents and more.
Help out in 2015
In 2015 we will be be working together to optimise the CoderDojo experience as a collective learning opportunity for all participants (volunteers as well as the young people who attend the Dojos).
By joining our community this year, you have the opportunity to make your own unique contribution towards a growing movement that is helping hundreds of young people.
About this information session
At this session we will share our plans for 2015 and how you can be a part of them. There are numerous volunteer opportunities which range from super small one-off commitments to ongoing leadership roles, support roles plus council and committee representation opportunities. 
Who is this session for?
This session is for ALL potential as well as returning volunteers and community members who are thinking about contributing in 2015. There are so many ways you can get involved this year so come along and find out more.
It is important to know that you DO NOT need to know how to code to be part of CoderDojo WA. Whilst we are absolutely seeking volunteer contributions from enthusiastic coders, it takes a huge range of people with different skills to run the movement in WA. Also keep in mind - if you are wanting to learn/develop your own coding skills, volunteering is a great way to help young people whilst improving your own skills as the same time.
We also welcome to this session parents who would like to an active role in 2015, plus current and potential partners who would like to collaborate with us in 2015.
Roles available this year
At the information session we will provide more information about the different roles available and how you can register / apply.
Key CoderDojo WA roles
Champion (Dojo Coordinators) - Being the master of your own coding club
Mentors - Helping young people at a coding club (experienced coders as well as non-coders welcome)
New Dojo Coach - Coaching new Dojo Coordinators
Casual Presenter - Software/IT/electronics/gaming etc professionals who occasionally attending coding clubs to share projects, experiences and stories with young people
Creativity Officer - Artists who are open to explore coding and technology in their work, and who would be willing to share their journey with young people
Core team roles
We will be building a new core team of volunteers to support CoderDojo WA activities in 2015. Do you like the sound of any of the following roles? Attend this session to find out more about what's involved.
Learning and Development Manager 
People Development Manager
Marketing and Communications Manager
Event Manager
Diversity Project Manager
Recruitment and Partnerships Manager
Learning and Motivation Council
We will be seeking a diverse group of members for a brand new Learning and Motivation Council. This council will discuss and spark initiatives to support the learning and motivation of young people at coding clubs.
Culture and Community Committee
We will be seeking a diverse group of members for a brand new Culture and Community Committee. This committee will organise social events for CoderDojo WA members and maintain international connections with the global CoderDojo community.
About CoderDojo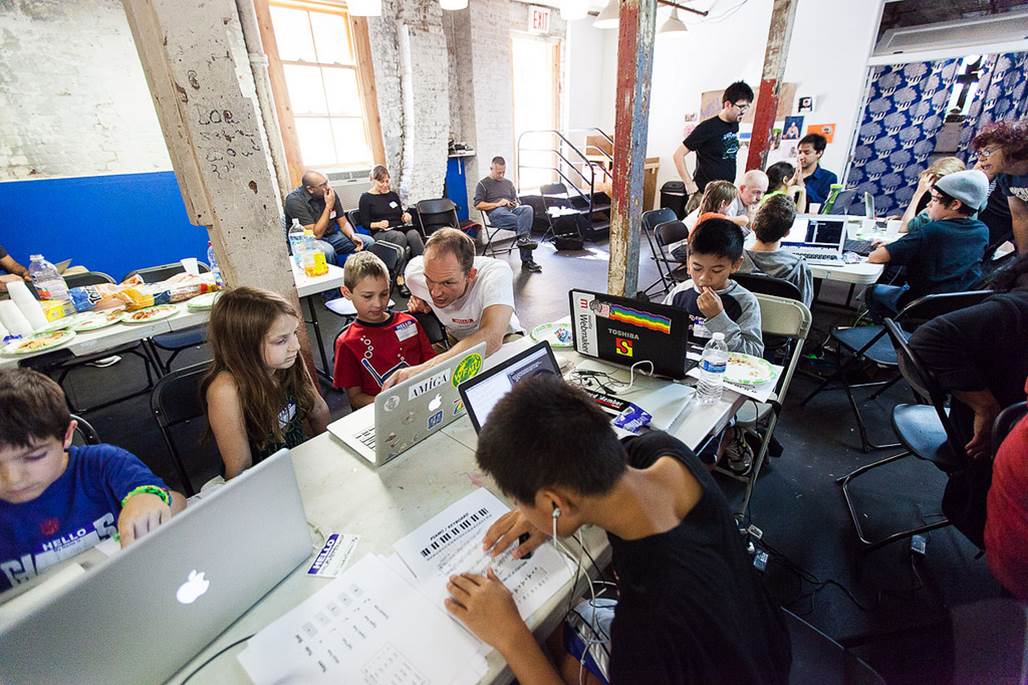 CoderDojo WA is part of a global open source social education movement called CoderDojo. For more information about the movement please visit: www.coderdojo.com.
If you have any questions please don't hesitate to get in touch. Not sure how you want to be involved yet? Come along to the session and we will give you an idea of what might  be suitable for you.
We're looking forward to seeing you on the 31st!
Karen Wellington (nee de San Miguel)
CoderDojo WA Coordinator
Working days: Monday, Wednesday & Friday
Phone: 6311 7018
Mobile: 0475 518 997
Email: coderdojowa@fogartyfoundation.org.au
Website: www.coderdojowa.org.au
When & Where

Spacecubed
45 St Georges Terrace
Perth

Australia

Saturday, 31 January 2015 from 2:00 pm to 3:30 pm (AWST)
Add to my calendar
Organiser
CoderDojo WA
CoderDojo is an open-source, volunteer-driven, global movement of free coding clubs designed for young people (or, as we like to call them, CoderDojo Ninjas!). 
CoderDojo WA was initiated by, and is run and supported by the Fogarty Foundation. The Foundation focuses on innovative programs and initiatives that advance education, are West Australian focused and have a long term impact.
Help out with CoderDojo WA in 2015