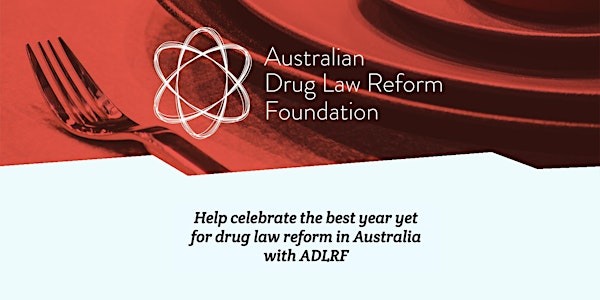 Help celebrate best year yet for drug law reform in Australia with ADLRF
Location
The Wayside Chapel
29 Hughes Street
Potts Point, NSW 2011
Australia
Refund policy
Refunds up to 7 days before event
Description
The Australian Drug Law Reform Foundation invites you to a dinner to celebrate the most successful year yet in efforts to reform Australia's drug policies.
We want you to hear Senator Larry Campbell from Canada. Former member of the Drug Squad, Royal Canadian Mounted Police, former Coroner then Mayor of Vancouver. Larry was Mayor when Insite was opened, Canada's first Medically Supervised Injecting Centre.
The debate about drug law reform in Australia has now been won. Even Police Commissioners acknowledge that we cannot arrest or imprison our way out of our problems. The ACT government approved a trial of pill testing though implementation has temporarily (we hope) been thwarted.
In 2017 we thank life member of the Foundation, and Vice President, Ann Symmonds for her invaluable and continuing contribution to drug law reform.
Our speakers will also include leading members of our major political parties.
The event will take place in the Wayside Chapel, where decades ago the humanity of people who inject drugs was acknowledged. It was also in the Wayside Chapel where Australia's first Medically Supervised Injecting Centre began operating in May 1999.